AAP leaders call Gurpatwant Singh Pannu after fake letter, SFJ chief claims caller said leaders in favor of Khalistan-Referendum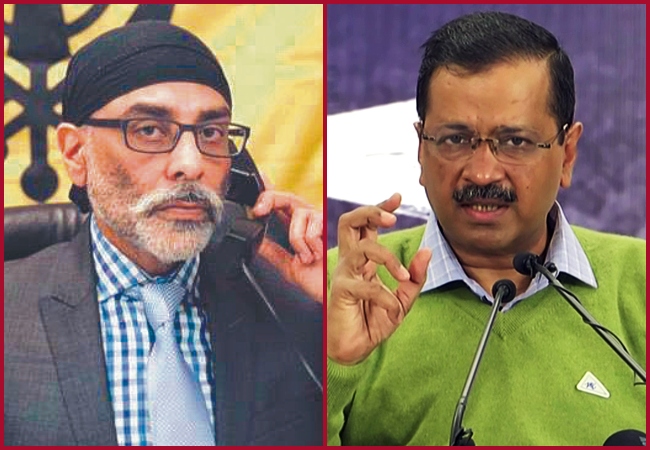 New Delhi: Sikh for Justice has issued letter after the fake letter had gone viral claiming that Gurpatwant Singh Pannu has announced to support AAP in the upcoming Punjab Election that is scheduled to take place on Sunday.
He also claimed that leaders of the Aam Aadmi Party had called him and said that big leaders are in favor of Khalistan-Referendum.
BREAKING : सिख फ़ॉर जस्टिस ने जारी किया एक लेटर.. कहा फ़र्ज़ी लेटर के वायरल होने के बाद आम आदमी पार्टी के नेताओं की तरफ से आये उसके पास कॉल…

सिख फ़ॉर जस्टिस का दावा कॉल करने वाले ने कहा बड़े नेता हैं खालिस्तान-रेफरेंडम के पक्ष में… #PunjabElections #PunjabElections2022 pic.twitter.com/4RZXCELqjI

— Shivank Mishra (@shivank_8mishra) February 18, 2022
On Thursday, the biggest supporter of Azad Khalistan had also alleged that the top leaders of Aam Aadmi Party (AAP) had fudged the letter to garner support of radicals.
Fact Check : सिख फ़ॉर जस्टिस के नाम से वायरल किया जा रहा आम आदमी पार्टी को समर्थन देने वाला पत्र फ़र्ज़ी है…

खुद गुरपतवंत सिंह पन्नू ने इसके फ़र्ज़ी होने का ऐलान किया है. @BhagwantMann @ArvindKejriwal @AamAadmiParty @raghav_chadha pic.twitter.com/100ptq2nVr

— Shivank Mishra (@shivank_8mishra) February 17, 2022
#WATCH | AAP Convener Arvind Kejriwal responds to allegations of his former party colleague & poet Kumar Vishwas.

"This is comedy. If their allegations are to be believed, I am a big terrorist. In this case, what were security agencies doing in last 10 years," he says. pic.twitter.com/G2Nzws2VCe

— ANI (@ANI) February 18, 2022