"Ajay to Yogi Adityanath": A Graphic Novel on CM Yogi reaches Tamil Nadu
The book launches at a grand function in the presence of more than 800 children at the Chinmaya Heritage Center in Chennai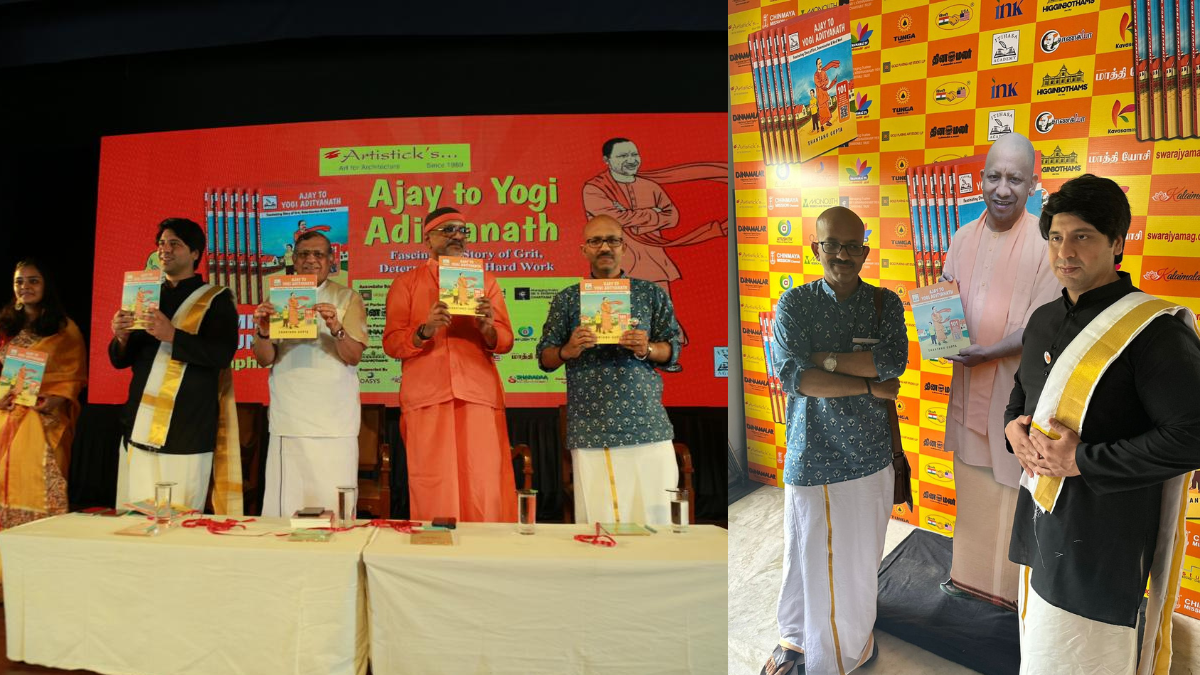 Lucknow: Noted Author, Shantanu Gupta, who has written two bestseller titles on Uttar Pradesh Chief Minister Yogi Adityanath, launched his new graphic novel, "Ajay to Yogi Adityanath" for young readers in Chennai on Tuesday.
Brace yourself for a literary extravaganza as we unveil 'Ajay to @myogiadityanath' in all its glory. Immerse yourself in a world of words & illustrations as we celebrate the launch of this groundbreaking #GraphicAvatar with @Shehzad_Ind & Author @shantanug_#YogiBookRocksChennai pic.twitter.com/IUjqdS8wPw

— Ajay2Yogi (@Ajay2Yogi) June 27, 2023
The book was launched at a grand event at the Chinmaya Heritage Center in Chennai with over 800 children, in the presence of S Gurumurthy, Shahzad Poonawalla and Swami Mitrananda. This graphic novel was launched in more than 51 schools of Uttar Pradesh in the first week of June, on the 51st birthday of CM Yogi i.e. 5th June.
Speaking at the Chennai launch, Thuglak editor S Gurumurthy said that this is the first time that he is making an exception for a book launch of a living politician. He said that he has made this exception because it is a book on Yogi Adityanath, who transformed the negative perception of Uttar Pradesh into a transformative development story.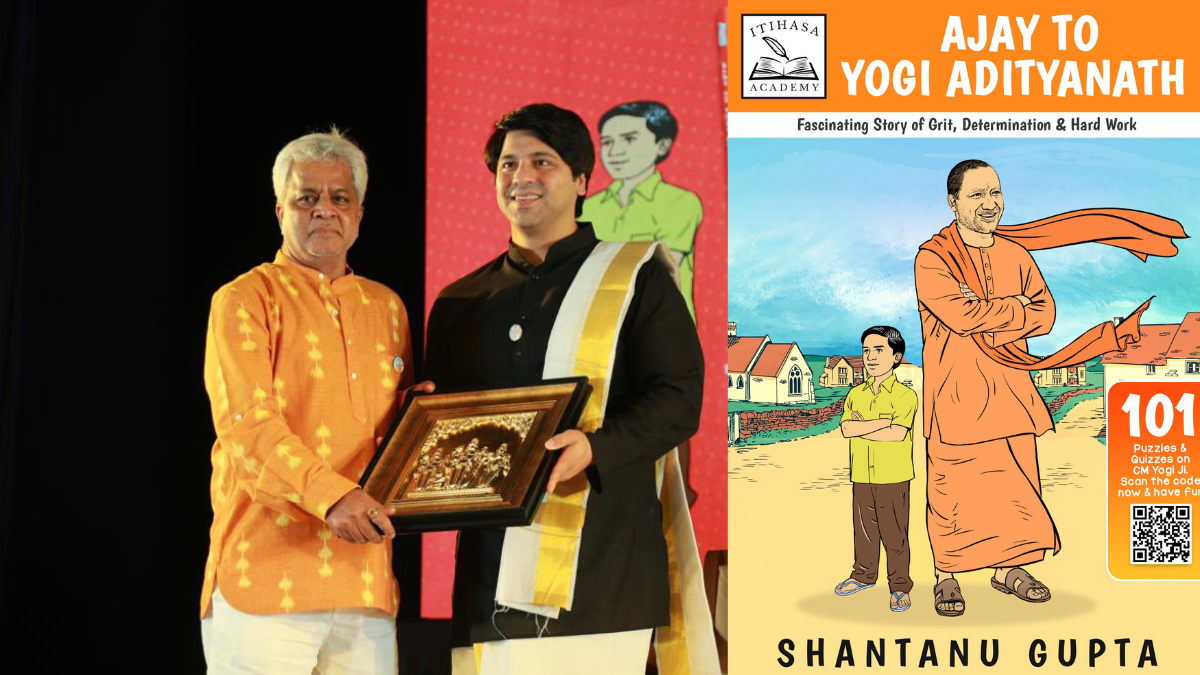 Shahzad Poonawalla, BJP's national spokesperson, who was present in the city for the grand launch, addressed the students. He said that this book and the life of Yogi Adityanath teach us all the art of character building. Shahzad also talked about the infrastructure and governance changes brought about by Yogi Adityanath in Uttar Pradesh.
Poonawalla also drew the children's attention to how big of an animal and nature lover Yogi Adityanath is. Swami Mitranand of Chinmaya Mission pointed to page number 5 of the graphic novel, which depicts how Yogi Adityanath grew up with seven siblings in a one-room house and, through his hard work, divinity and dedication, became the leader of Uttar Pradesh today.
Shantanu conducted a quiz on Yogi Adityanath and Uttar Pradesh and connected directly with hundreds of children. Shantanu is known for publishing his books in all Indian languages, and in the same series, he also unveiled the Tamil cover of this graphic novel.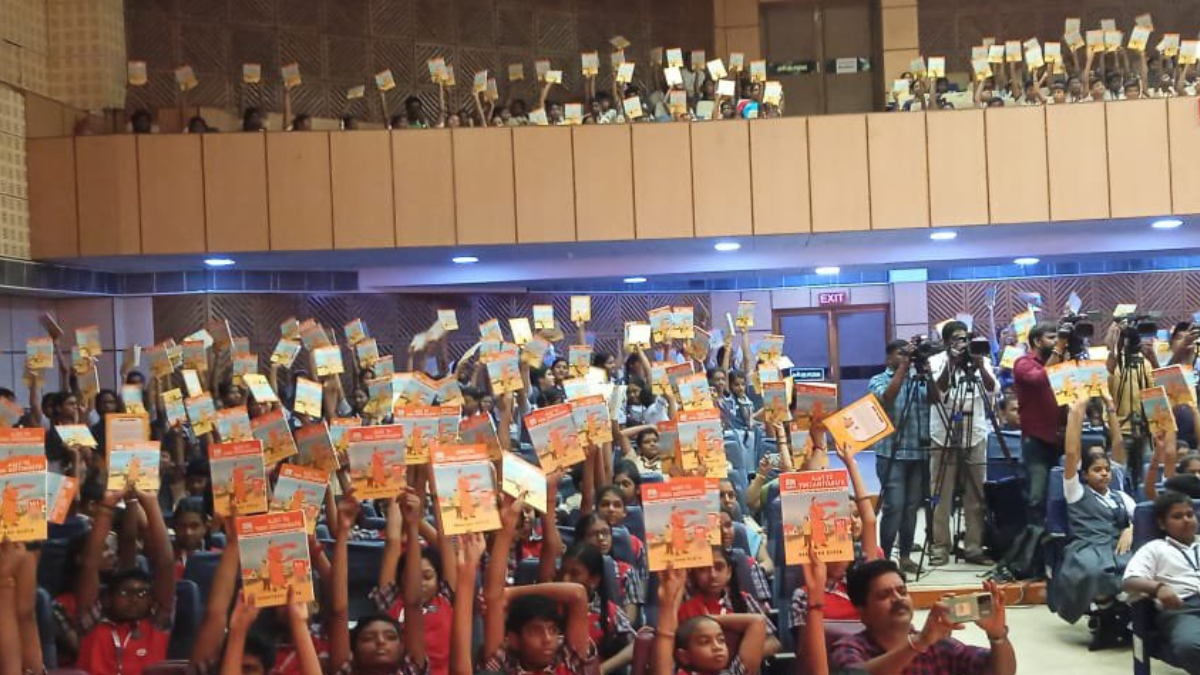 Speed artist Amit Verma, who came from Uttar Pradesh, enthralled the children by making a grand portrait of Yogi Adityanath in a few minutes. There was great enthusiasm shown on social media regarding the launch of the book in Tamil Nadu. #YogiBookRocksChennai trended on Twitter across India for several hours.
Shantanu talks about his new graphic novel, 'Ajay Se Yogi Adityanath Tak', the journey of Ajay Singh Bisht, a young boy born in a remote village in Uttarakhand. His father, Anand Singh Bisht, was a junior forest officer, and mother, Savitri Devi, was a homemaker. Ajay was fond of taking care of the family cows, listening to stories of freedom fighters, and participating in school debates since his childhood. They all lived in a small house in a remote village named Panchur in present-day Uttarakhand. It was from here that Ajay went on to become the Mahant of the Gorakhnath Math, the youngest member of the Parliament of India and the Chief Minister of India's most populous state, Uttar Pradesh.
Shantanu further added that 'Ajay to Yogi Adityanath' is a story of grit, determination, and hard work for every student to follow and take inspiration from. For literature buffs, Shantanu narrated the detailed literary and artistic journey that the graphic novel has gone through in the last one year. To make the book more engaging, it also has many puzzles and games about Yogi Adityanath at the end. The QR code in the book will take the readers to a website, where young readers can play 100+ games and puzzles to learn more about Yogi Adityanath and Uttar Pradesh.