'Ajay to Yogi Adityanath' scripts history with its launch on 51st birthday of the Chief Minister
Education Minister and more than 5,000 children become part of the launch ceremony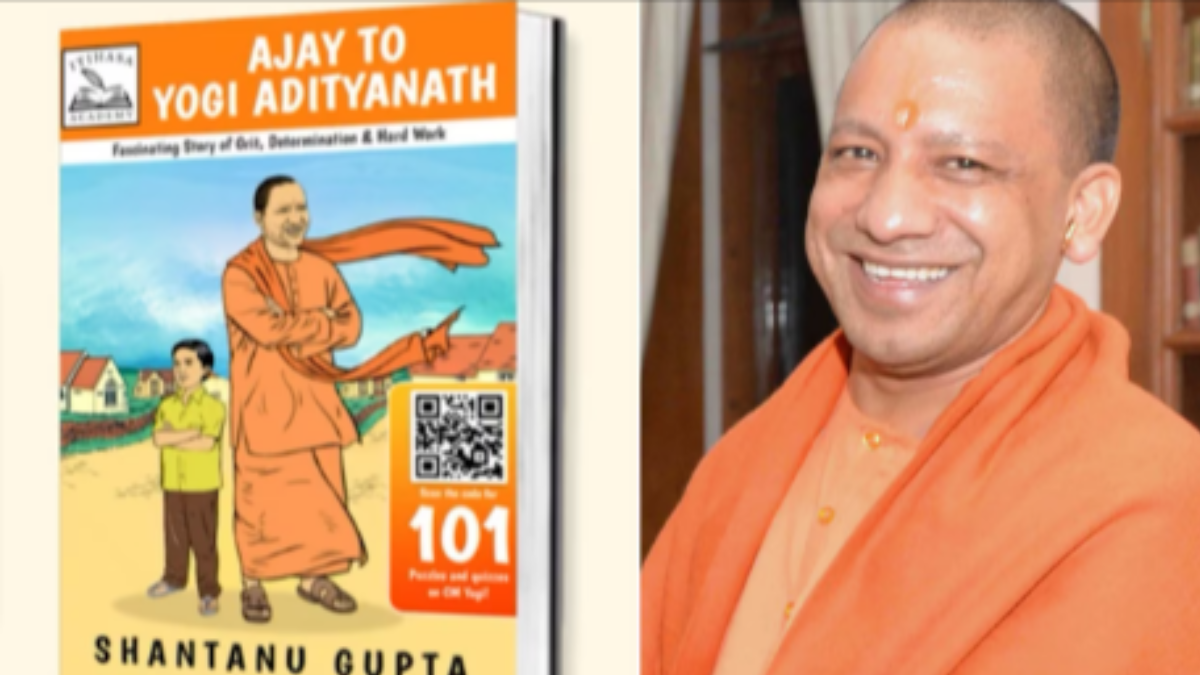 Lucknow: Renowned bestseller author Shantanu Gupta has launched his new graphics-based novel – "Ajay to Yogi Adityanath" for young readers based on the life journey of the Chief Minister. The novel was launched in over 51 schools across UP on June 5th, coinciding with Yogi Adityanath's 51st birthday.
The launch event took place in the presence of Public Works Department Minister, Jitin Prasad the writer Shantanu Gupta, hundreds of students from Lucknow's Seth Anandram Jaipuria School, and others. The program included a video message from Education Minister Sandeep Singh, emphasizing its importance.
The significance of this event is underscored by the fact that more than 5,000 children from over 51 schools across different districts of Uttar Pradesh participated in the record-breaking launch ceremony. This collective effort of launching a children's book simultaneously in multiple locations with such a significant number of participants has earned a place in the Asia Book of Records.
CM Yogi's journey of struggle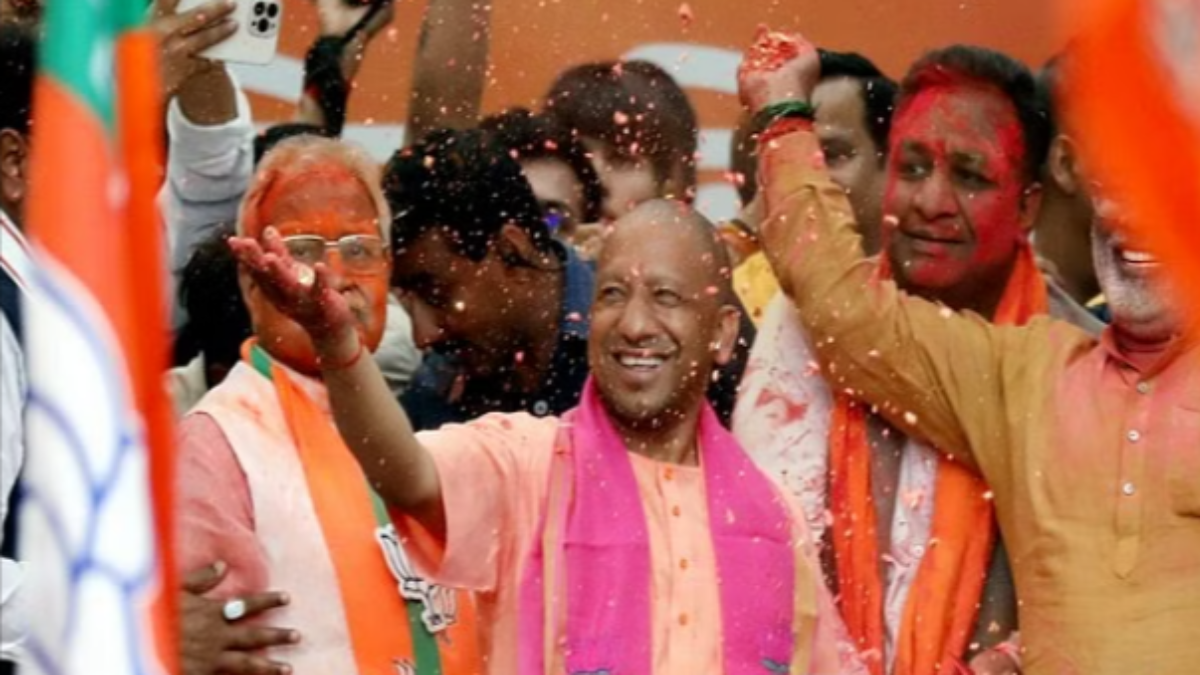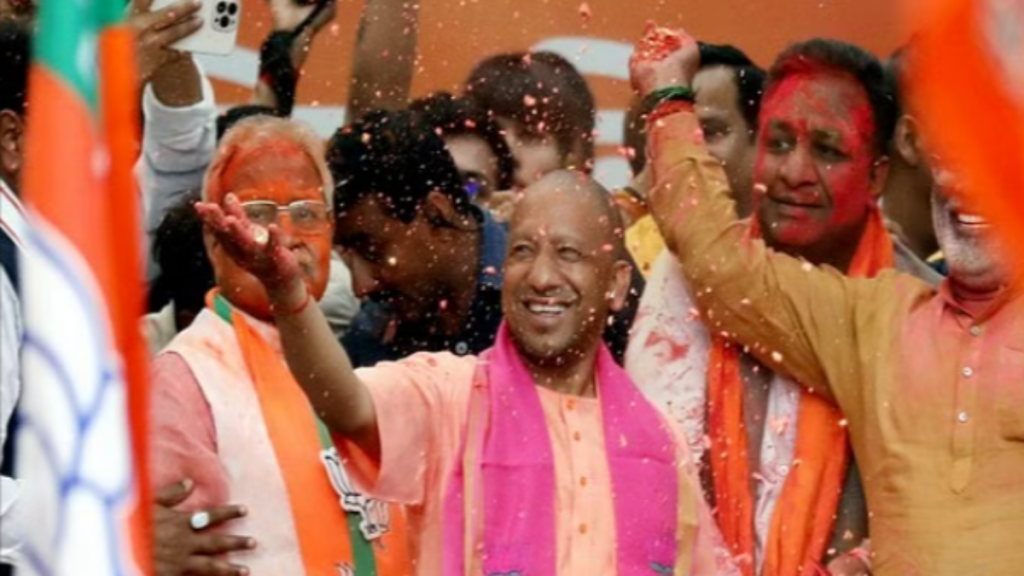 Sharing details about this novel, Gupta said that 'Ajay to Yogi Adityanath' depicts the journey of Ajay Singh Bisht, a young boy who was born in the hinterlands of Uttarakhand along with six other siblings. Ajay's father, Anand Singh Bisht, served as a junior forest officer, while his mother, Savitri Devi, was a homemaker. Growing up, Ajay developed a fondness for taking care of the family's cows, listening to stories of freedom fighters, and participating in school debates.
The family resided in a small one-and-a-half-room house in the remote village of Panchur in present-day Uttarakhand. It was from this modest background that Ajay embarked on a remarkable journey. He eventually became the Mahant (chief priest) of the Gorakhnath Math, a prominent temple in Uttar Pradesh. This position served as a stepping stone for him to pursue a career in politics. He became the youngest member of the Indian Parliament and went on to become the Chief Minister of Uttar Pradesh, the most populous state in India.
Novel will develop basic qualities in students
The author further added that 'Ajay to Yogi Adityanath' will pave the way for the students to emerge victorious in their future by inculcating the qualities of patience, determination and hard work in them. It is a compilation of inspiring memoirs told by Yogi's father, the late Anand Singh Bisht, his mother Savitri Devi, his friends from Panchur village, classmates and teachers from his colleges in Kotdwar and Rishikesh, and comrades.
Story of realising dreams
Speaking on the occasion, Public Works Department Minister, Jitin Prasad, said that the book chronicles the journey of turning dreams into reality. The book portrays the life and achievements of CM Yogi in such a way that it inspires children to aspire for success and dream big, even envisioning themselves becoming Chief Ministers like Yogi Adityanath.
During the program, Rajeshwar Singh, the sitting MLA from Sarojini Nagar and joint director of the Enforcement Directorate (ED), said that Yogi Adityanath has established a unique position among the people through his personality, hard work, and honesty. Be it controlling crime, allotting tablets and smartphones to youth, or implementing good governance policies, he has won the trust of not only youth but every section of society.
Best Seller on Amazon
Squadron Leader Tulika Rani of Air Force, COO MotoGP India Pushkar Nath Srivastava and others were also present at the event. The novel is being showcased in the bestseller category on the e-commerce website Amazon.