Anti-India activities in Canada: MEA cautions citizens, students to "exercise due caution & remain vigilant"
Anti-India activities in Canada: Ministry of External Affairs today asked Indian nationals in Canada and students to "exercise due caution & remain vigilant"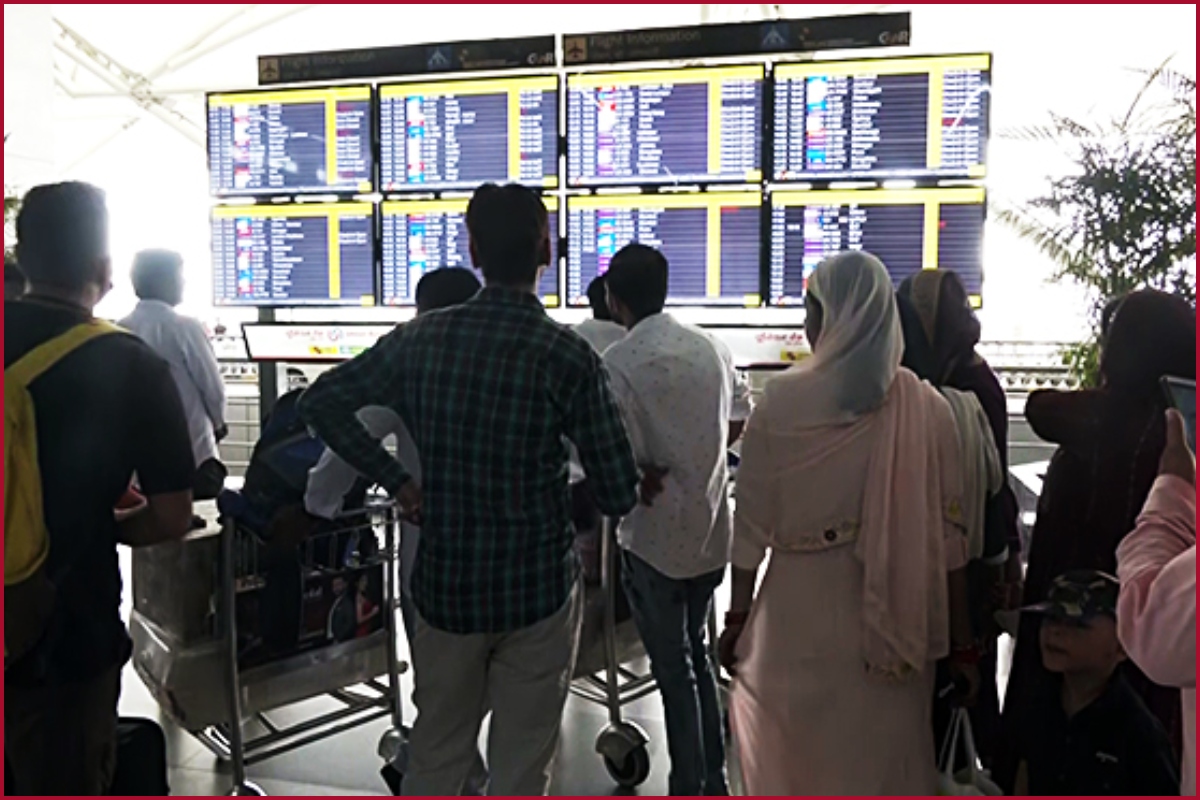 New Delhi: The Indian government today cautioned Indian nationals and students from India in Canada and those proceeding to Canada for travel/ education are advised to exercise due caution & remain vigilant
The Foreign Ministry today said that they have asked the authorities in Canada to investigate the crimes and take action.
The Ministry said, the perpetrators of these crimes have not been brought to justice so far in Canada.
The Government has also urged the Indian nationals and students in Canada to register with the Indian mission in Ottawa or consulates in Toronto and Vancouver.
This will help the High Commission and the Consulates General to connect with Indian citizens in Canada in the event of any requirement or emergency.
Read Full Advisory Here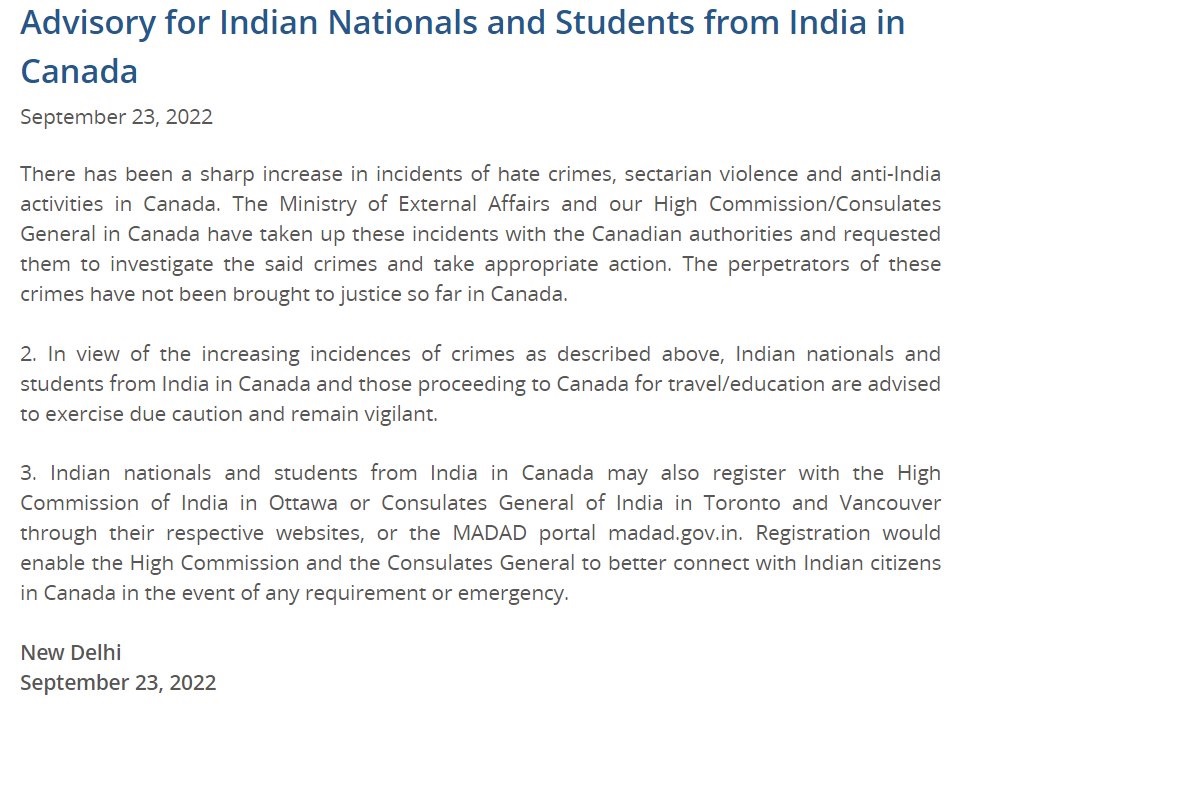 Hindu temple in Canada defaced 
Earlier this month, the BAPS Swaminarayan Mandir was defaced alleged by Khalistani elements in Toronto.
Also, this comes after the so-called "referendum" in Canada's Brampton on the creation of a separate Khalistani state held on September 19.
According to the data, over 1.6 million people of Indian origin and non-resident Indians lives in Canada.