Anti-Terror agency NIA announces Rs 25 Lakh reward for "global terrorist" Dawood Ibrahim
NIA announces ₹25 lakh bounty on Dawood Ibrahim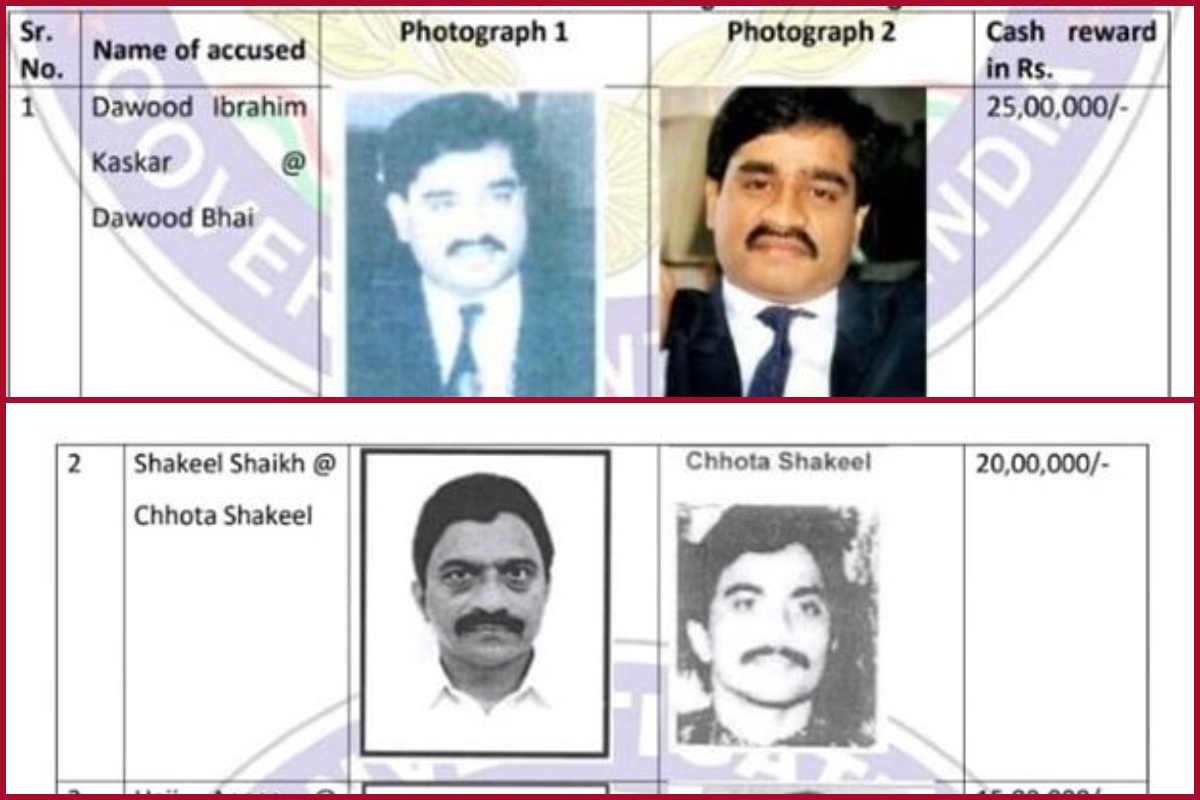 New Delhi:  The National Investigation Agency, or NIA, has announced Rs 25 Lakh reward for for "global terrorist" Dawood Ibrahim and his associate.
The NIA said that anyone who will provide information pertaining to Dawood Ibrahim will get Rs.25 lakh, while the corresponding bounty for Chhota Shakeel is Rs.20 lakh.
On the other hand the reward amount for Anees Ibrahim and Tiger Memon is Rs.15 lakh.
According to reports, it is said that all these terrorists are believed to be hiding in Pakistan.
In the statement released by the NIA, it is said Dawood Ibrahim and the others are "working in active collaboration with international terrorist organisation Lashkar-e-Taiba, Jaish-e-Mohammed and Al Qaeda.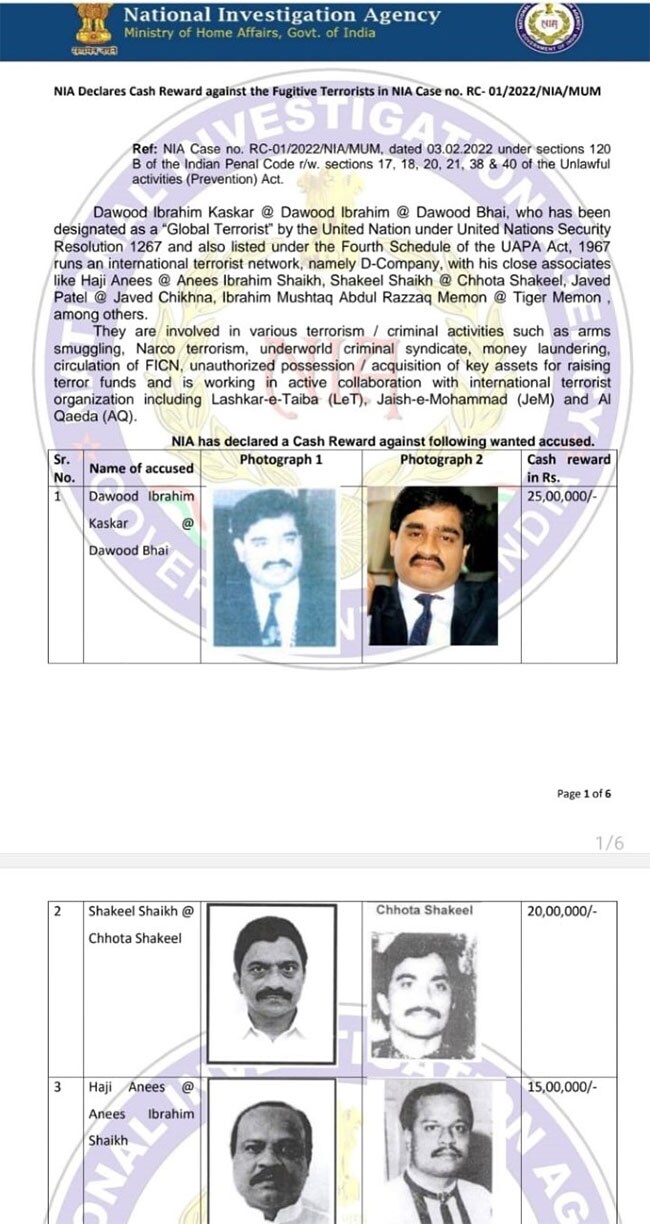 What India told UN Security Council  last year
Last year, India told the UN Security Council that terrorist Dawood Ibrahim, who is the mastermind of 1993 Mumbai bomb blasts, and other UN-designated terrorists continue to enjoy "patronage" in a neighbouring country.
1993 Mumbai Blast
In the 1993, Mumbai blasts in which at least 12 went off at different locations across the city, killing over 257 and leaving over 700 injured. Dawood Ibrahim,  is listed as a global terrorist by a committee of the UN Security Council. Meanwhile, he continues to evade arrest and stay in Pakistan.