Arvind Kejriwal, Bhagwant Mann reach Raipur to campaign for AAP ahead of Assembly elections
While talking to ANI, Kejriwal said, "The upcoming elections are very important for the people of Chhattisgarh. BJP ruled Chhattisgarh for 15 years and Congress ruled for about seven years."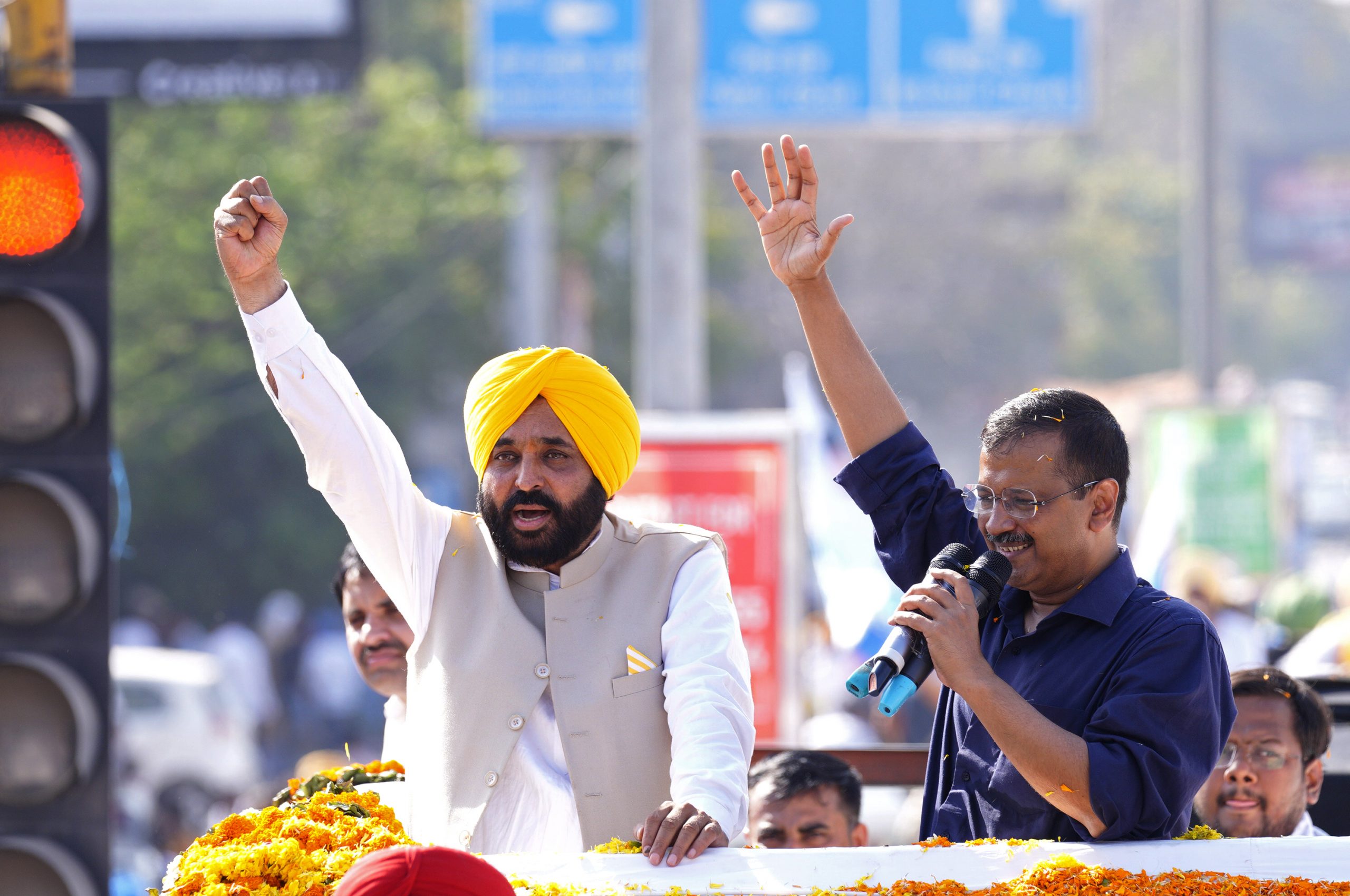 Raipur (Chhattisgarh): Delhi Chief Minister Arvind Kejriwal and Punjab Chief Minister Bhagwant Singh Mann on Sunday reached Raipur to campaign for Chhattisgarh assembly elections, 2023.
While talking to ANI, Kejriwal said, "The upcoming elections are very important for the people of Chhattisgarh. BJP ruled Chhattisgarh for 15 years and Congress ruled for about seven years."
He added, "There is no significant difference in the governance of both the parties. Only the names of the parties and the names of the chief minister have changed. The life of the people did not change, the system did not change, and the system remained the same."
Chhattisgarh | Within 5 yrs, Manish Sisodia improved govt schools in Delhi & that's why he was arrested. They won't put 40% commission people in jails, Manish Sisodia is 'Saadhu', such a 'Saint-Mahatma' was put behind bars,Modiji should be ashamed of it: Delhi CM Kejriwal, Raipur pic.twitter.com/t98j16oxvr

— ANI MP/CG/Rajasthan (@ANI_MP_CG_RJ) March 5, 2023
Mann said, "Punjab has suffered exactly the same. For 25 years since 1997, there was the rule of two families. The Badal family and Captain created a mafia that looted Punjab fiercely, Sand mafia, land mafia, whatever."
Assembly elections are due in 2023 in Chhattisgarh.