Atiq Ahmed Shot Dead: Asaduddin Owaisi, Akhilesh Yadav, Priyanka Gandhi, Mayawati and others react to the killing of Gangster and his brother
Atiq Ahmed Shot Dead: Asaduddin Owaisi, Akhilesh Yadav, Priyanka Gandhi, Mayawati and others react to the killing of Gangster and his brother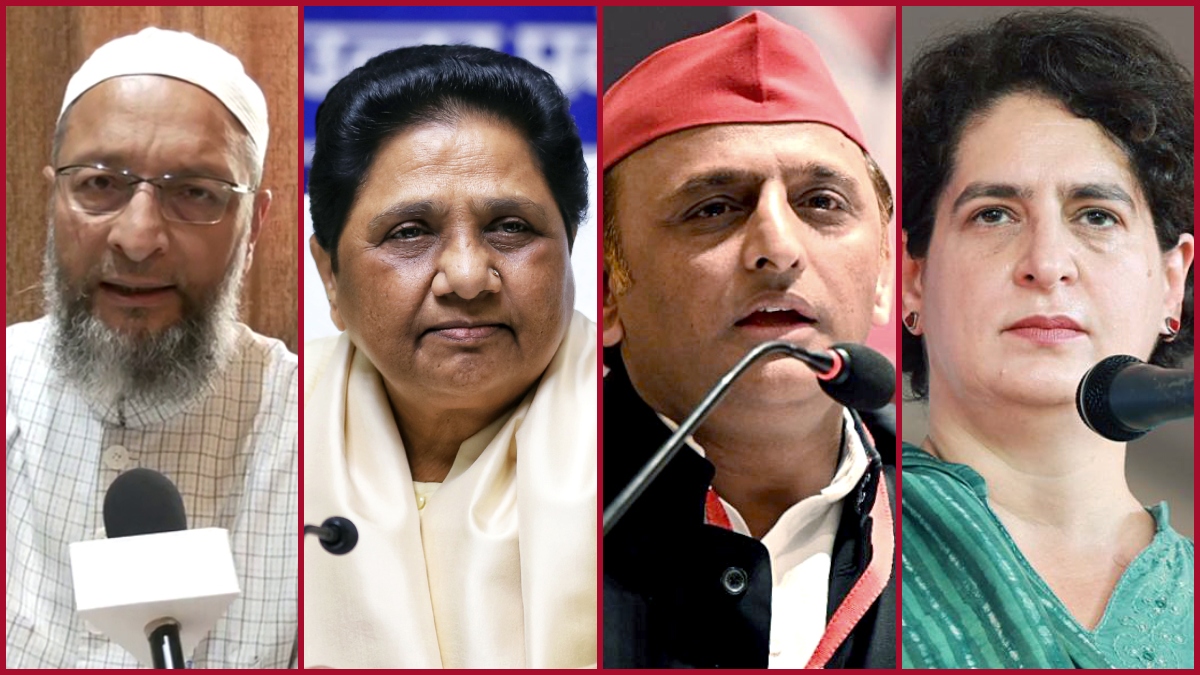 Atiq Ahmed Shot Dead: After mafia-turned-politician Atiq Ahmed and his brother Ashraf Ahmed were shot dead in Prayagraj on late Saturday night, several policticians including Asaduddin Owaisi, Akhilesh Yadav, Priyanka Gandhi, Mayawati and others reacted to the killing in the presence of UP Police.
The killing of Atiq and Ashraf comes a day after gangster turned politician son Asad was killed in an encounter in Uttar Pradesh's Jhansi while being taken for a medical examination in Prayagraj.
Atiq Ahmed was accused in the killing of Bahujan Samaj Party (BSP) MLA Raju Pal murder in 2005 and in Umesh Pal murder in 2023
In the incident, the UP Police has arrested a total of 3 shooters.
Soon  Section 144 of CrPC was imposed on Sunday in all the districts by the Uttar Pradesh Government.
#WATCH | Uttar Pradesh: Moment when Mafia-turned-politician Atiq Ahmed and his brother Ashraf Ahmed were shot dead by assailants while interacting with media.

(Warning: Disturbing Visuals) pic.twitter.com/PBVaWji04Q

— ANI (@ANI) April 15, 2023
Asaduddin Owaisi, Akhilesh Yadav, Priyanka Gandhi, Mayawati and others react to the killing of Gangster and his brother
Atiq and his brother were killed while in police custody and were handcuffed. Slogans of JSR were also raised. Their murder is a perfect example of Yogi's big failure of law & order. Those celebrating encounter-raj are equally responsible for this murder.

— Asaduddin Owaisi (@asadowaisi) April 15, 2023
उप्र में अपराध की पराकाष्ठा हो गयी है और अपराधियों के हौसले बुलंद है। जब पुलिस के सुरक्षा घेरे के बीच सरेआम गोलीबारी करके किसीकी हत्या की जा सकती है तो आम जनता की सुरक्षा का क्या। इससे जनता के बीच भय का वातावरण बन रहा है, ऐसा लगता है कुछ लोग जानबूझकर ऐसा वातावरण बना रहे हैं।

— Akhilesh Yadav (@yadavakhilesh) April 15, 2023
हमारे देश का क़ानून संविधान में लिखा गया है, यह क़ानून सर्वोपरि है। अपराधियों को कड़ी से कड़ी सजा मिलनी चाहिए, मगर देश के क़ानून के तहत होनी चाहिए।

किसी भी सियासी मक़सद से क़ानून के राज और न्यायिक प्रक्रिया से खिलवाड़ करना या उसका उल्लंघन करना हमारे लोकतंत्र के लिए सही नहीं है।

— Priyanka Gandhi Vadra (@priyankagandhi) April 16, 2023
"There must be a thorough probe on murder of Atiq Ahmed and Ashraf…..strict action will be taken against the murderers": BJP MP Subrat Pathak pic.twitter.com/2YnTAKNzKT

— ANI (@ANI) April 15, 2023
#WATCH | "When crime reaches its peak…it is the decision of nature…": UP state minister & BJP leader Suresh Kumar Khanna on #AtiqAhmed & his brother Ashraf Ahmed shot dead in Prayagraj pic.twitter.com/sZBQqNkhS5

— ANI (@ANI) April 15, 2023
पाप-पुण्य का हिसाब इसी जन्म में होता है…

— Swatantra Dev Singh (@swatantrabjp) April 15, 2023