Bajrang Dal Row In Karnataka: Punjab's Sangrur court summons Congress chief in Rs 100 crores defamation case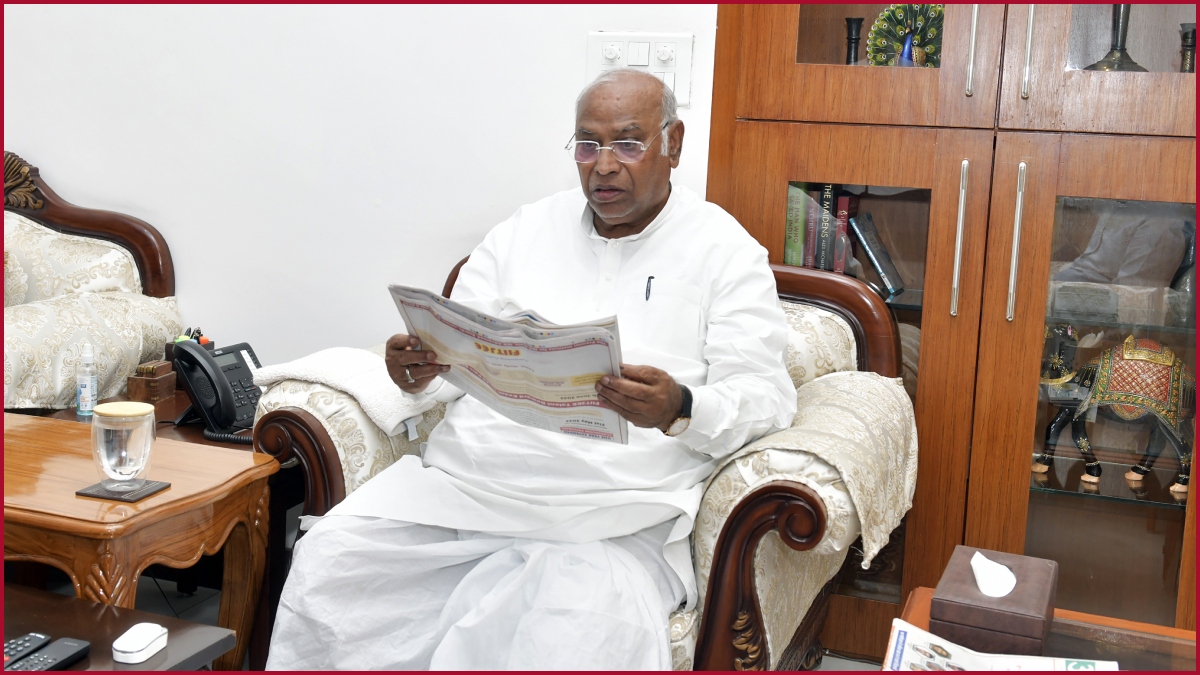 New Delhi: Punjab's Sangrur court summoned Congress chief Mallikarjun Kharge in a Rs 100 crores defamation case. The case was filed by Hitesh Bhardwaj, the founder of Hindu Suraksha Parishad, against Kharge for "making defamatory remarks against Bajrang Dal" during the recently concluded Karnataka elections.
Hitesh also claimed that the Congress compared Bajrang Dal with anti-national organisations and promised a ban on Bajrang Dal after party comes to power in Karnataka.
#WATCH | Congress president Mallikarjun Kharge reacts to the party's manifesto to ban Bajrang Dal. pic.twitter.com/xijVt9NT5B

— ANI (@ANI) May 3, 2023
Earlier, Vishva Hindu Parishad (VHP) tweeted that "a legal notice for defamation of Bajrang Dal by Congress posted to party president Mallikarjun Kharge with a claim of Rs 100 Crores in damages for defaming Bajrang Dal and hurting the sentiments of Hindus globally."
Karnataka Election Result 2023:
This year, the Congress created history after 34 years, by winning biggest vote share by any party in the Karnataka assembly polls.
The results for Karnataka Assembly Results were announced on Saturday (May 13) that the grand old party registered a massive win by winning 135 seats and recorded a whopping 42.88 per cent of the vote share.
This election result is seen as the biggested victory for any party in the state since 1989.
The people of Karnataka went to the polls on May 10 for the 224-member state assembly. The voting percentage was recored at 72.68 per cent. To get majority in Karnataka, a party needed 113 seats to get the majority.
Reacting to the Karnataka Election result, Former Congress chief hailed the party's victory and said that the people of the state defeated the "politics of hate".
LIVE: Media Interaction | New Delhi https://t.co/mflXxURASX

— Rahul Gandhi (@RahulGandhi) May 13, 2023