Big brawl in Mumbai local train: 3 women pull hairs, slap each other; VIDEO among 'most watched'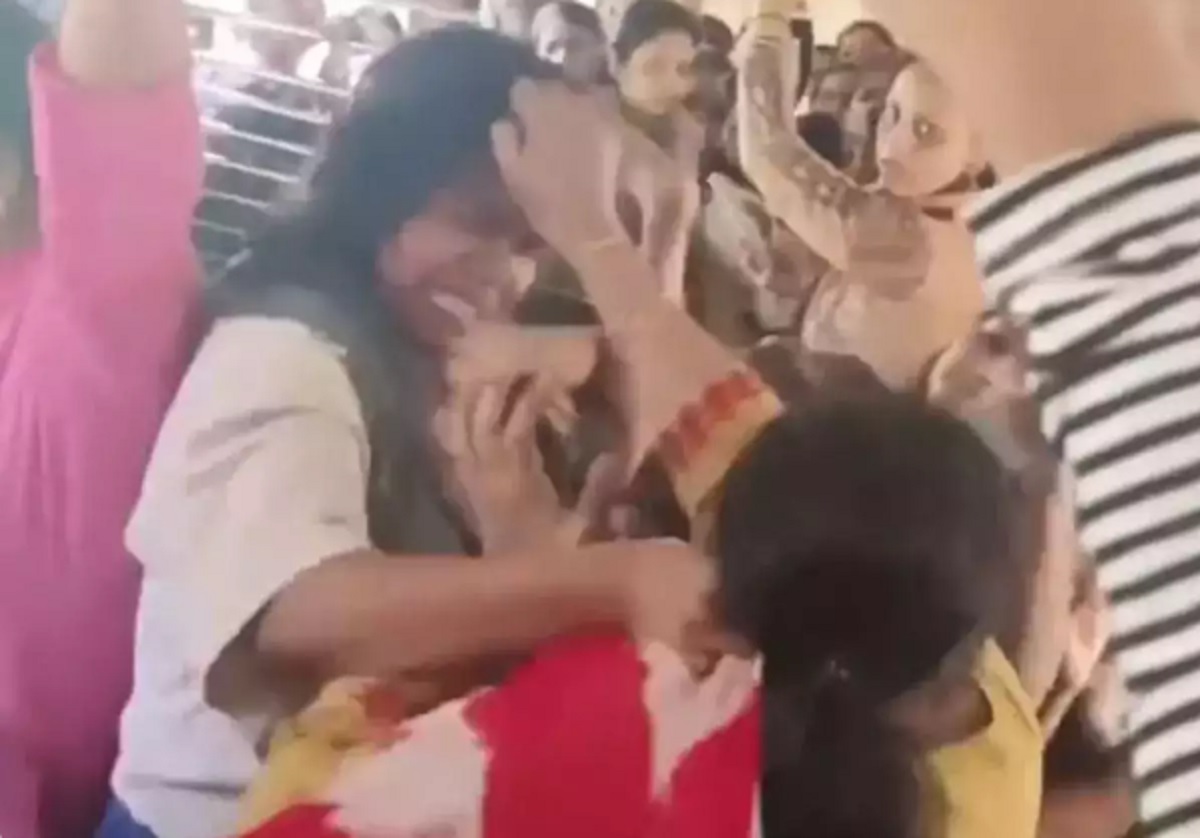 New Delhi: A Mumbai local train turned into a battlezone this weekend, as a group of women engaged in a violent fight during journey and exchanged expletives & slapped each other.
The physical altercation took place in women's compartment. Altogether, three women got engaged into a heated argument before breaking into violent fight.
The video of women catfight on a Mumbai local train was shared by a Twitter handle – Roads of Mumbai.
The twitter handle is purportedly a platform for highlighting chaos & traffic snarls on Mumbai roads, guidelines for commuters and also serving wake up call to concerned authorities for making amends, in humourous & satirical manner.
In the viral video, women can seen getting into physical altercation and pulling the hair of each other and then ending up slapping each other multiple times.
Spirit of Mumbai – Part 4pic.twitter.com/CoyXl8TrPq

— Roads of Mumbai 🇮🇳 (@RoadsOfMumbai) October 16, 2022
Fellow travelers can be seen trying to intervene to resolve the fight but fail to do so. The three women continue to slap & thrash each other.
"Aunty, chhod do (Ma'am, let it go)", others could be heard saying the ladies compartment.
The cause behind the fight was apparently not known but the video has gone viral on social media and is being shared widely. It has already garnered over 1.5 lakh views and is eliciting many reactions from netizens.
However, this is not the first incident of catfight in Mumbai local trains. Days ago, in another viral video, two women came to blows & pulled their hairs. An FIR was also lodged by the Mumbai police. The ugly brawl apparently broke out over a seat in the train.
Fight between two female passengers over a seat in Mumbai Local Train. #MumbaiLocal #Fight #ViralVideo #Mumbai pic.twitter.com/A7GiedIUvJ

— AH Siddiqui (@anwar0262) October 6, 2022