Bihar CM Nitish Kumar escapes narrowly as man tries to punch him in Bakhtiarpur (video)
The police have taken the man into custody and are interrogating him to know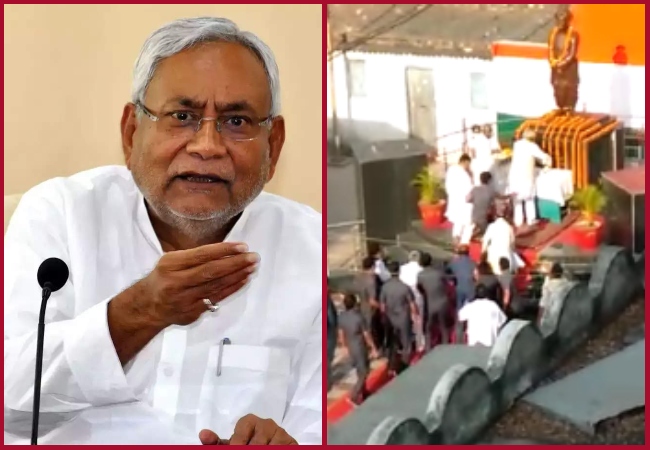 New Delhi: Bihar Chief Minister Nitish Kumar on Sunday escaped narrowly in Bakhtiarpur when a man tried to punch him. He went to the town under Patna district to attend a wreath-laying ceremony.
Before the man reached Nitish Kumar, he was taking flowers in his hand to pay floral tribute to the statue. As soon as he puts the flowers, the man reaches the dias to punch him.
However, he was immediately stopped and dragged off by security personnel.
Watch the video:
Bihar: CM नीतीश कुमार पर हमले की कोशिश, बख्तियारपुर में हुई घटना pic.twitter.com/IDo9dBHFGN

— Newsroom Post (@NewsroomPostCom) March 27, 2022
The police have taken the man into custody and are interrogating him.
Earlier, he was also attacked in November 2020 while campaigning in Bihar's Madhubani for the state assembly elections.
During this time, someone from the crows hurled the onions and Mr Kumar was talking about jobs at a rally in Harlakhi.
Meanwhile, he was saved by his security personnel. The attacker was also caught. However, CM Nitish said, "Let him go, don't pay any attention to him."