Bihar CM Nitish Kumar on Kartikeya Singh allegedly outstanding arrest warrant: 'I do not know, I have no information about this'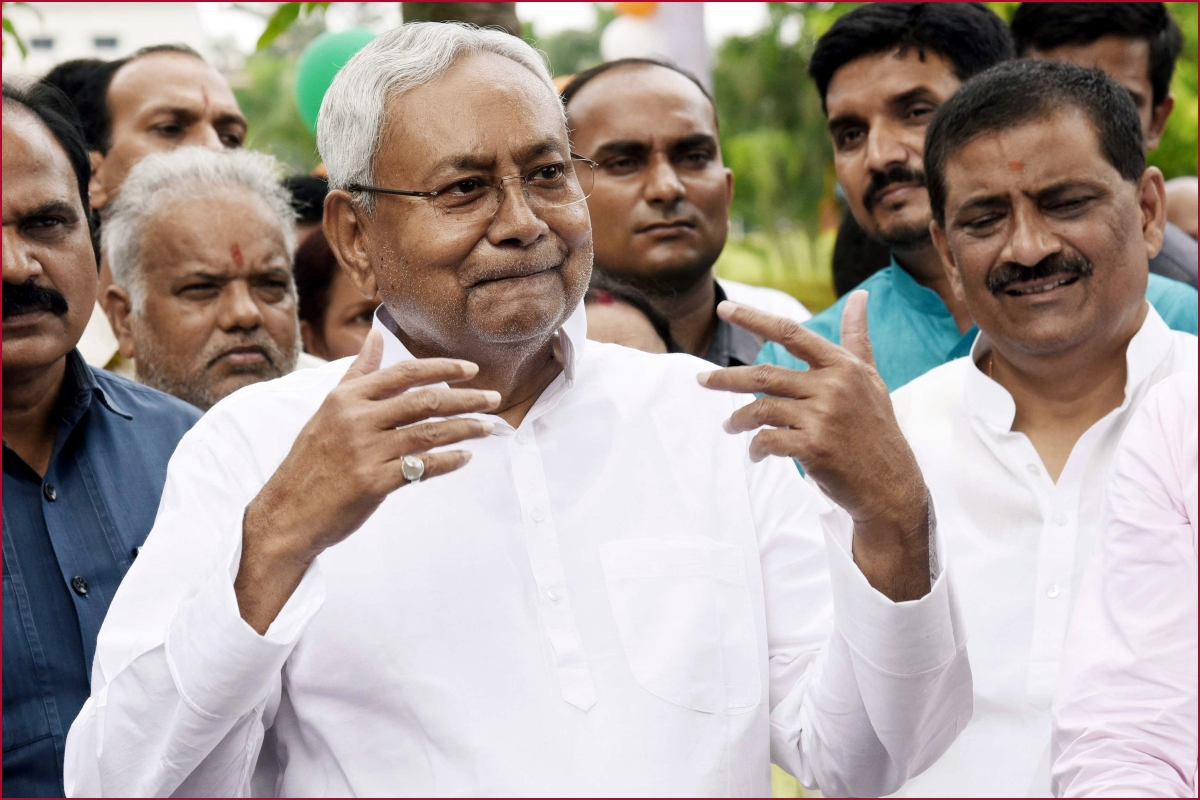 New Delhi: A day after CM Nitish Kumar inducted 31 ministers sworn into the Bihar cabinet, a new row have erupted over the induction of RJD MLC Kartikeya Singh as the law minister of the state.
Kartikeya Singh was to surrender in Danapur court on August 16 in a kidnapping case but instead he took oath as the new minister in the Nitish Kumar-led government in Bihar.
BJP MP, Sushil Kumar Modi said that if RJD's Kartikeya Singh had a warrant against him, he should have surrendered. But he has taken oath as Law minister.
Sushil Kumar Modi further asked Nitish Kumar, if is he trying to take Bihar back to Lalu Yadav's times?
He said Kartikey Singh should be immediately dismissed.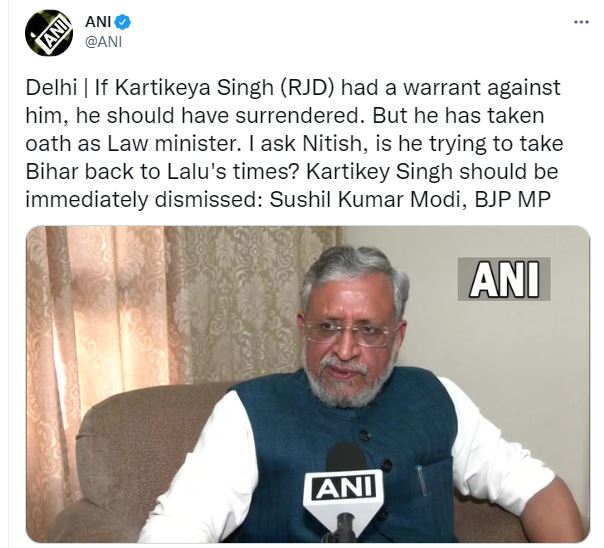 What Nitish Kumar said:
CM Nitish Kumar reacting to this said that he don't know, and have no information about this.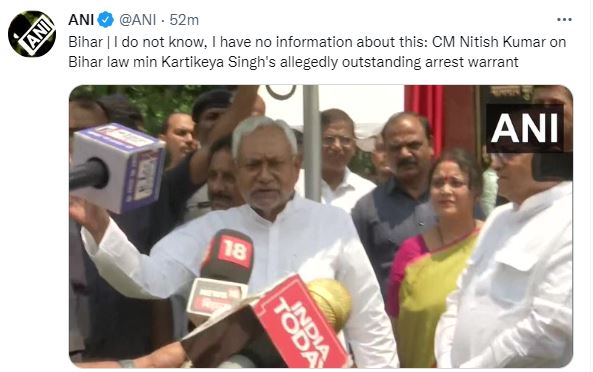 Here is how Kartikeya Singh reacted:
On the other hand, Bihar law min Kartikeya Singh on opposition demanding his dismissal over his allegedly outstanding arrest warrant said that all MLAs & ministers submit affidavit, there is nothing like that in it.