Bihar DM scolds headmaster for wearing 'kurta pajama'; netizens livid over demeaning of 'desi culture'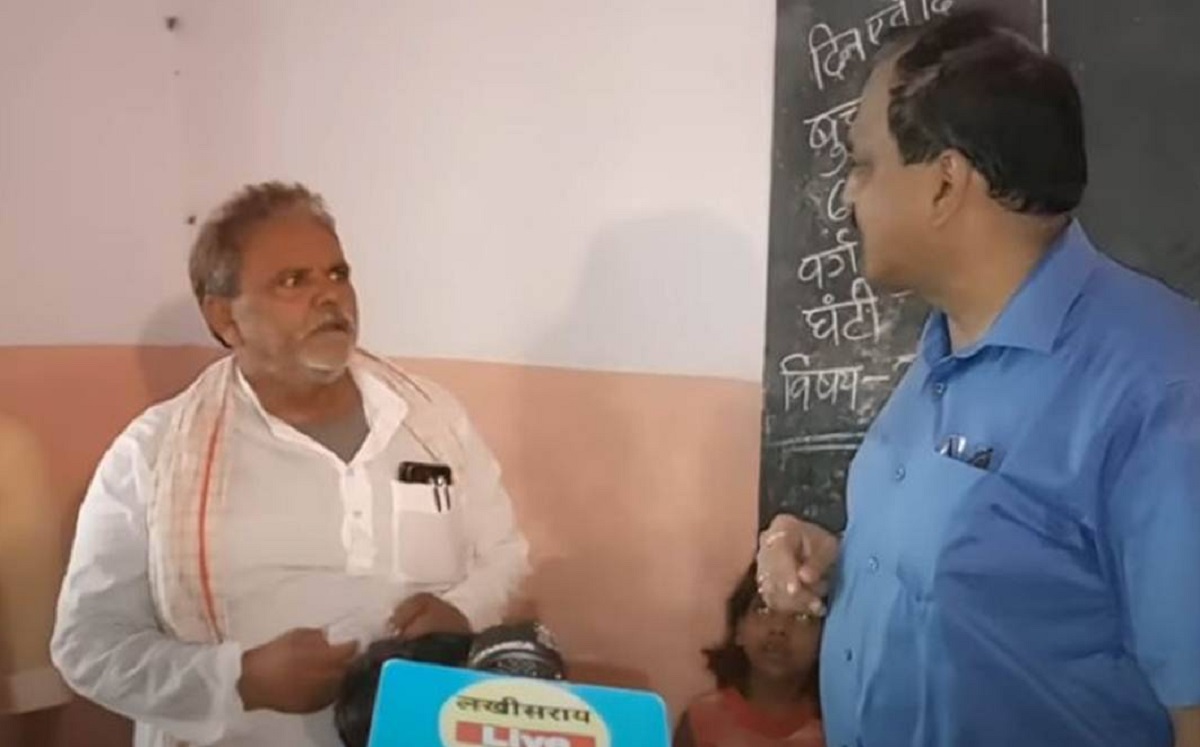 New Delhi: The District Magistrate (DM) of Lakhisarai district in Bihar is at the receiving end of online users, who are offended at his belittling of the 'desi culture' during a surprise inspection of schools.
DM Sanjay Kumar Singh reprimanded a school headmaster for wearing 'kurta pajama' in the premises and also ordered a salary cut. A video of the incident landed on social media yesterday and was shared widely by users. Many of them found it to be offending & insulting as the DM was seen repeatedly rapping the teacher for donning such attire.
In the video, the DM Sanjay Kumar Singh could be seen scolding Nirbhay Kumar Singh, the headmaster of Girls Primary School Balgudar for wearing a kurta pajama.
"Are you looking like a teacher? I thought you are some local public representative. Do you like a teacher in this dress?," the DM asked the headmaster.
In the video, the DM was also seen calling the education officer and giving him an earful over school headmaster's attire. He ordered a salary cut also and issued a showcause notice to the headmaster of school.
DM's action invites wrath of netizens
Though the DM got riled up by the attire of headmaster and rebuked him for 'looking like' a politician rather than a headmaster, the netizens haven't taken this lightly. A lot many users are slamming the DM for surpassing his mandate and belittling the school principal.
Many users took objection to DM's way of handling the school teacher and are demanding action for trying to belittle & demean the desi culture as well as the headmaster.
A couple of noted personalities have also raised voice against this humiliation. Ashoke Pandit wrote, DM should be made to apologize for abusive behavior and must be suspended from job.
Humiliating a teacher in front of their students that too because of his dress "Kurta Pajama" is not acceptable at all. My father is also a teacher and I know how much his students matters to him.
Appropriate action should be taken against DM. https://t.co/Tc860f9AnW

— Ashwini Chaturvedi ?? (@Ashwini0911) July 12, 2022
इनको बताया जाना चाहिए कि कुर्ता-पजामा पहनना कोई अपराध नहीं है! इनको इस बात का एहसास कराया जाना चाहिए कि पैंट-शर्ट पहनने से आप बिलायती नहीं हो गये हैं! https://t.co/DgYu6h4HHW

— Avinash Tiwari (@TaviJournalist) July 11, 2022
Kurta Pajama Gamcha To Modi Bhi Bante hain Ye BJP raaj ke collector DM ko Modi se sikhna chahiye.

— MD DANISH ANJUM (@danish001anjum) July 12, 2022
Suspend this DM his behaviour is that of British colonial rule,kurta pajama is our culture and we are proud of it
Nitish Kumar kindly to take appropriate actions against him
Andi request general public also

— Naresh Sharma (@NareshS86317006) July 12, 2022