BJP's central leadership rejig: Ex-AMU VC Tariq Mansoor among 13 new Vice-Presidents appointed
Anil Antony the son of veteran Congress leader A K Antony has been made a national secretary of the party.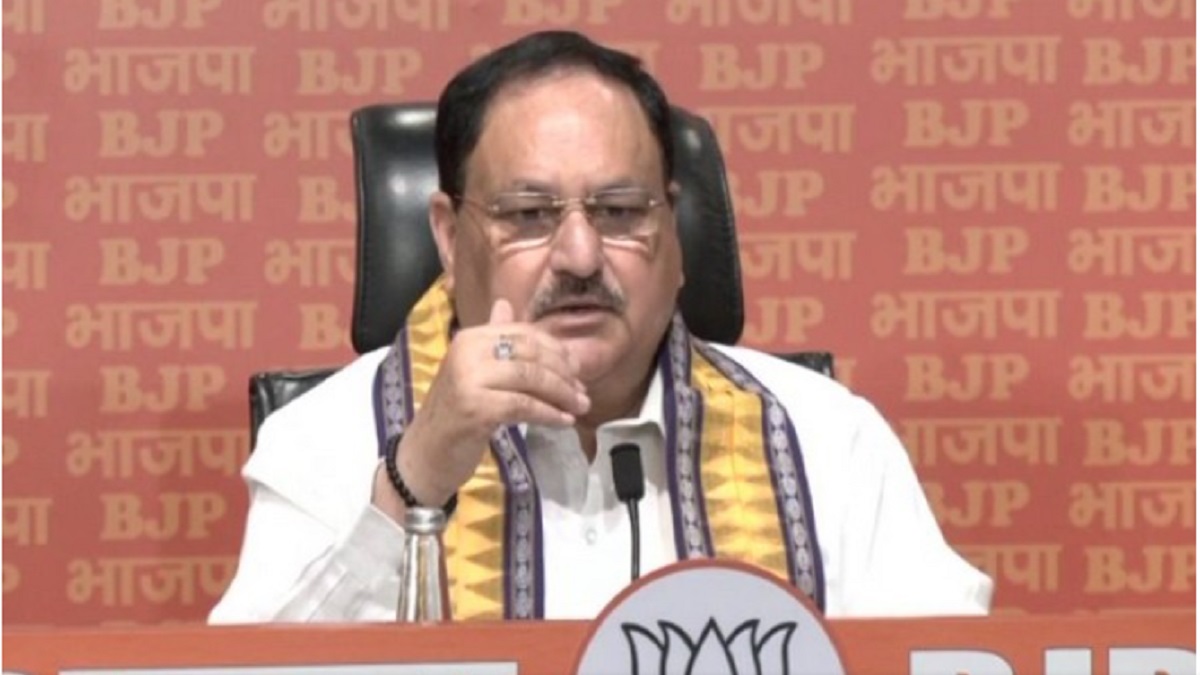 New Delhi: Bharatiya Janata Party on Saturday released a list of its central office bearers which includes Telangana unit chief Bandi Sanjay Kumar and Rajya Sabha MP Radha Mohan Agarwal appointed the party's national general secretaries.
The move comes as the party prepares for the upcoming Assembly elections in states including Rajasthan, Madhya Pradesh, Chhattisgarh, and Telangana.
The new list contains names of 13 vice-presidents, nine general secretaries, including B L Santhosh as the in-charge of organisation, and 13 secretaries.
Apart from this, Tarik Mansoor an MLC from Uttar Pradesh and the former vice chancellor of Aligarh Muslim University has been appointed as BJP vice-president.
Anil Antony the son of veteran Congress leader A K Antony has been made a national secretary of the party.
Lakshmikant Bajpai has also included in the list of National General-Secretary.
Meanwhile, the names of CT Ravi from Karnataka and Dilip Saikia from Assam have been removed as National General Secretaries.
Rajesh Aggarwal has been given the responsibility of Treasurer and Naresh Bansal posted as Assistant Treasurer.
BJP national president JP Nadda of Friday chaired a nearly four-hour-long meeting with the party's national general secretaries.
The meeting focused on crucial topics, including the upcoming Lok Sabha elections, NDA meeting, outreach strategies and the electoral battles in five states.
During the meeting, Nadda reviewed the progress of the party's "Maha Jan Shampark Abhiyan" (Mega Contact Campaign) and sought inputs from central ministers and senior party leaders regarding their tours and outreach efforts. The discussion also included the party's blueprint for the upcoming elections in five states and the strategies to be adopted for the Lok Sabha polls.
Moreover, the party's general secretaries held a separate meeting wherein they discussed Prime Minister Narendra Modi's travel plans and the leadership's tour schedules. Emphasis was laid on accelerating organizational expansion and expediting ongoing party programs.
Notably, discussions concerning a meeting with the members of the National Democratic Alliance (NDA) were also held during the gathering.
The meeting witnessed the presence of several key figures, including the BJP's National General Secretary (Org.) B.L. Santosh, National Joint organisational secretary V. Satish along with General Secretaries Arun Singh, Sunil Bansal, Vinod Tawde, Tarun Chugh, Kailash Vijayvargiya, Delhi Shaukeen, and Dushyant Gautam.
With the forthcoming elections in mind, the participants deliberated on various strategies to enhance the party's activities and increase its engagement with the public.
The BJP aims to boost its active presence among the masses in Rajasthan, Chhattisgarh, Madhya Pradesh, Telangana, and Mizoram, as these states are set to have assembly elections ahead of the 2024 Lok Sabha elections.