Car owner has been penalised by the Uttarakhand Police over a registration plate 'Papa'
The car owner customised the last digits of the number plate '4141' in such a way that it looked like 'papa'.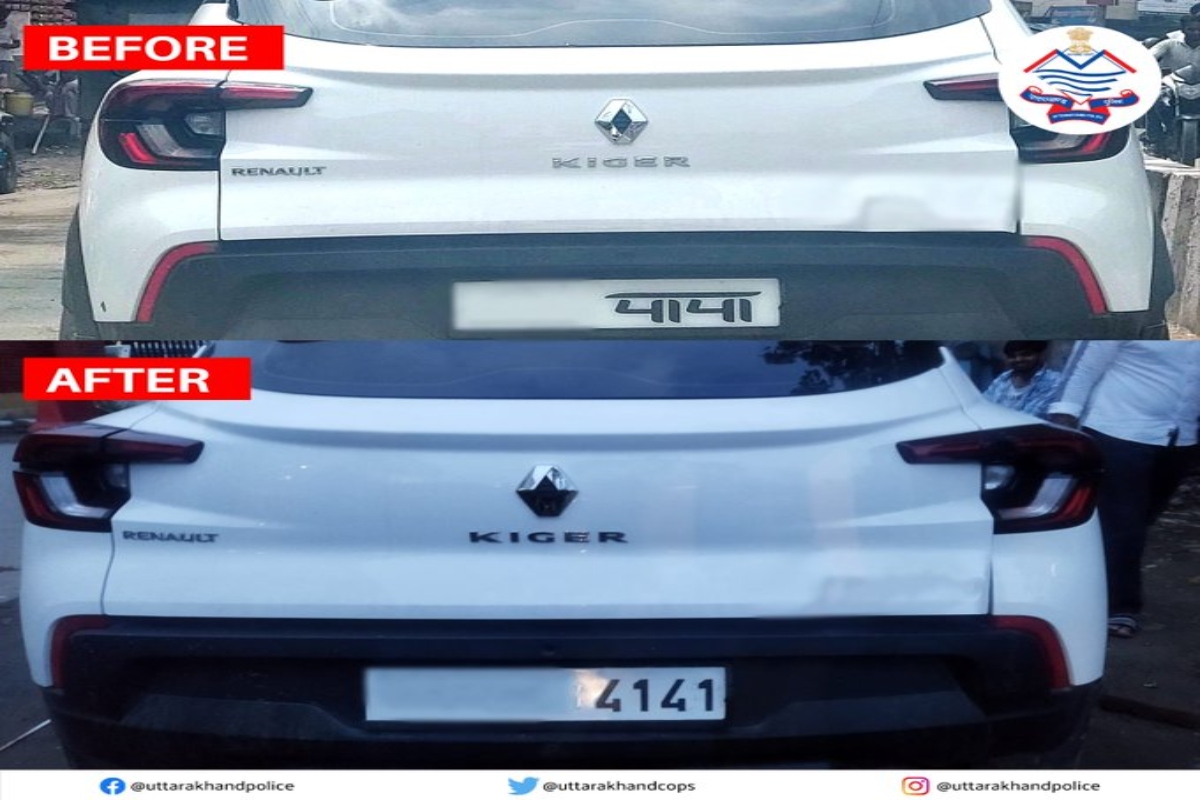 New Delhi:  When we buy a new car we all are obsessed with sticking some stickers or customising number plates but have you ever thought that this step can land you in a problem too.
A similar case was found a few hours ago where an automobile owner was fined over a stylish registration plate with the Hindi word 'Papa'.
Uttarakhand police shared before and after of the car on the Twitter account. Police called the user after the complaint on Twitter got the number plate and issued a challan
पापा कहते हैं बड़ा नाम करेगा,
गाड़ी के प्लेट पर पापा लिखेगा,
मगर ये तो कोई न जाने,
कि ऐसी प्लेट पर होता है चालान..

ट्वीट पर शिकायत प्राप्त करने के बाद #UttarakhandPolice ने गाड़ी मालिक को यातायात ऑफिस बुलाकर नम्बर प्लेट बदलवाई और चालान किया। pic.twitter.com/oL4E3jJFAV

— Uttarakhand Police (@uttarakhandcops) July 12, 2022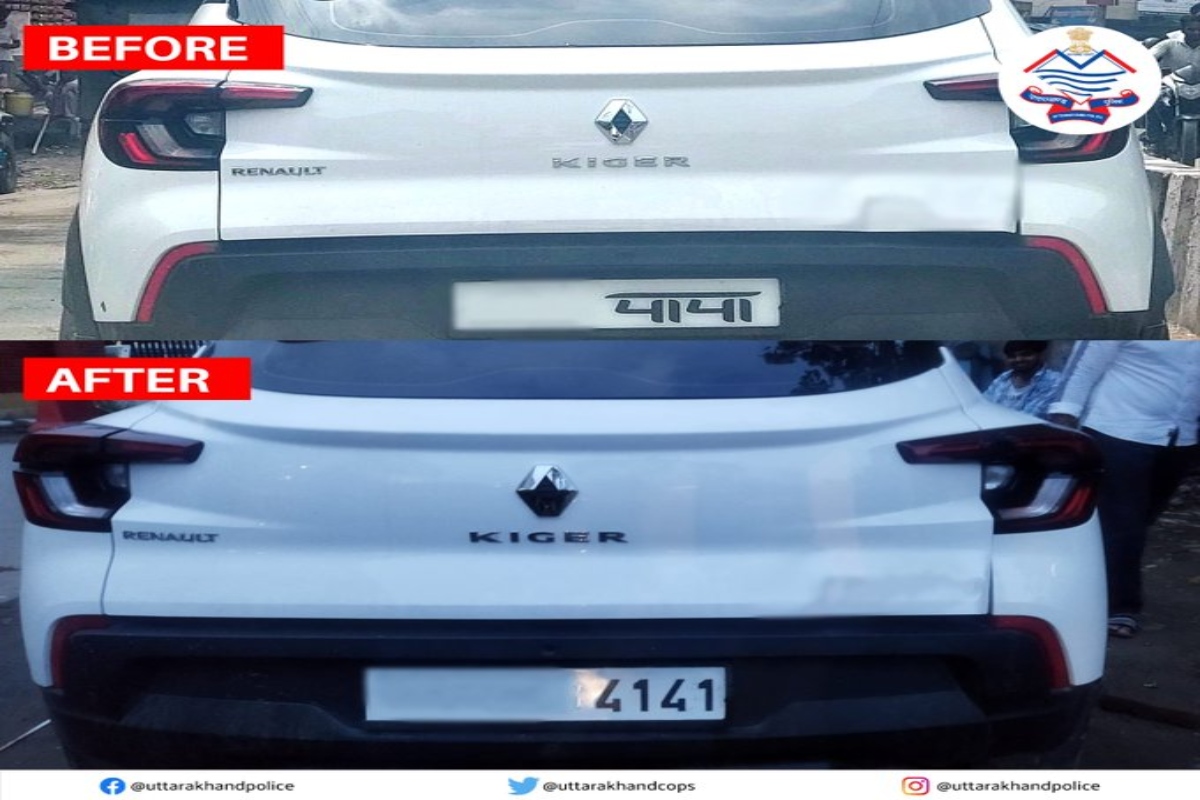 The car owner customised the last digits of the number plate '4141' in such a way that it looked like 'papa'. The post received 400 likes and 100 retweets. Netizens praised the police of Uttrakhand for this action
Here are some of the reactions:
Nice work

— पुष्कर 🇮🇳 (@PN_PAHADI_JI) July 12, 2022
Other added:
जे बात हुई ना👍
बस टाइम पर सुन लिया करो ऐक्शन ले लिया करो
मिल जुल के बढ़िया ववस्था होंगी हमारे राज्य की. सम्मान दिया जाएगा ओर लिया भी जाएगा

— 🇮🇳 प्रकाश बहुगुणा (@prakashbahuguna) July 12, 2022
While there were many who praised Uttrakhand Police one of the user said ""But how come gentleman is roaming with this number plate in town. The proactive measure should be taken to prevent these things in future,"
But how come gentleman is roaming with this number plate in town. Pro active measure should be taken to prevent these things in future.

— Boots,Belts & Berets (@mayanksing82) July 12, 2022