Caught on Cam: AAP MLA chased & thrashed by party workers, accused of selling ticket
The viral video was shared by Delhi BJP on Monday on Twitter.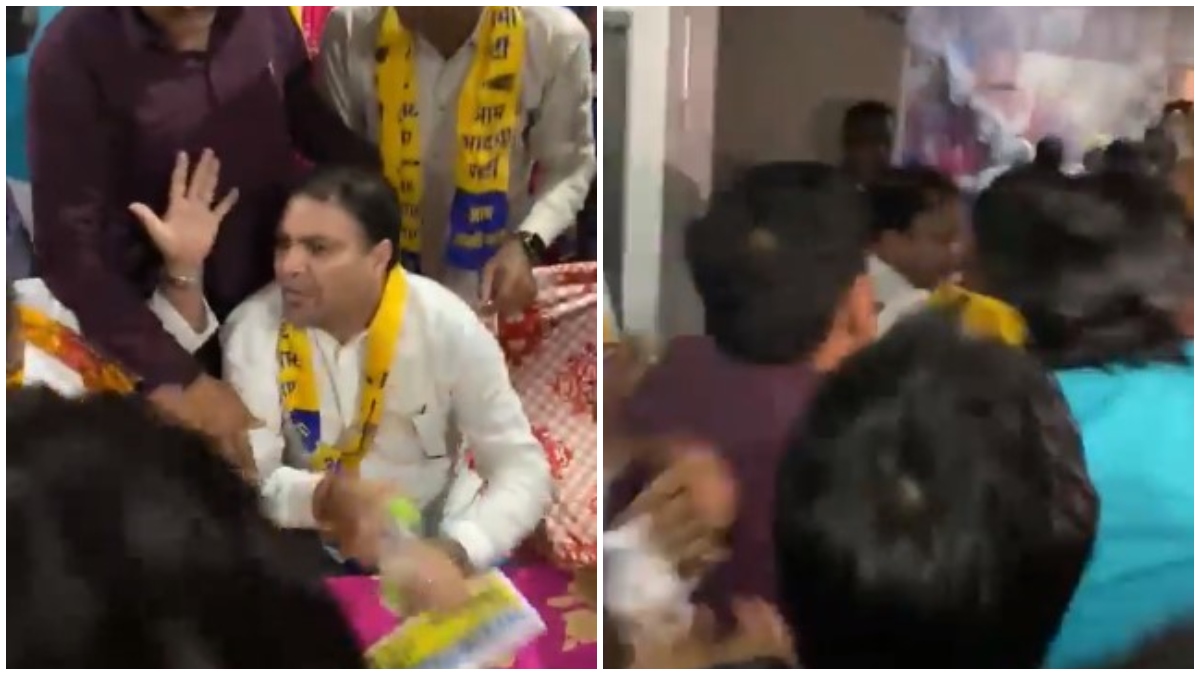 New Delhi: Ahead of the MCD election in Delhi, a video on Monday surfaced online showing Aam Adami Party workers beating AAP MLA Gulab Singh Yadav. The video was shared by Delhi BJP on Twitter. It is alleged that party workers beat the MLA accusing him of giving tickets in exchange for money in the election.
पिट गए AAP के विधायक जी!

आम आदमी पार्टी विधायक गुलाब सिंह यादव को टिकट बेचने के आरोप में आप कार्यकर्ताओं ने दौड़ा-दौड़ा करके पीटा।

केजरीवाल जी, ऐसे ही AAP के सभी भ्रष्टाचारी विधायकों का नंबर आएगा। pic.twitter.com/MArpoSi3E5

— BJP Delhi (@BJP4Delhi) November 21, 2022
Sharing the video on Twitter, Delhi BJP said that all corrupt MLAs of AAP will be beaten up. Notably, the MCD elections are scheduled in Delhi for December 1 and December 4 in the 250 wards.
However, the results of the election will be announced on December 7.