CM Yogi distributes appointment letters to 7,182 ANM health workers selected through UPSSSC
The CM went on to say that the Subordinate Services Selection Commission has carried forward the process of selection in a completely transparent manner. "People tried to obstruct the selection process, but we have attacked their unethical actions."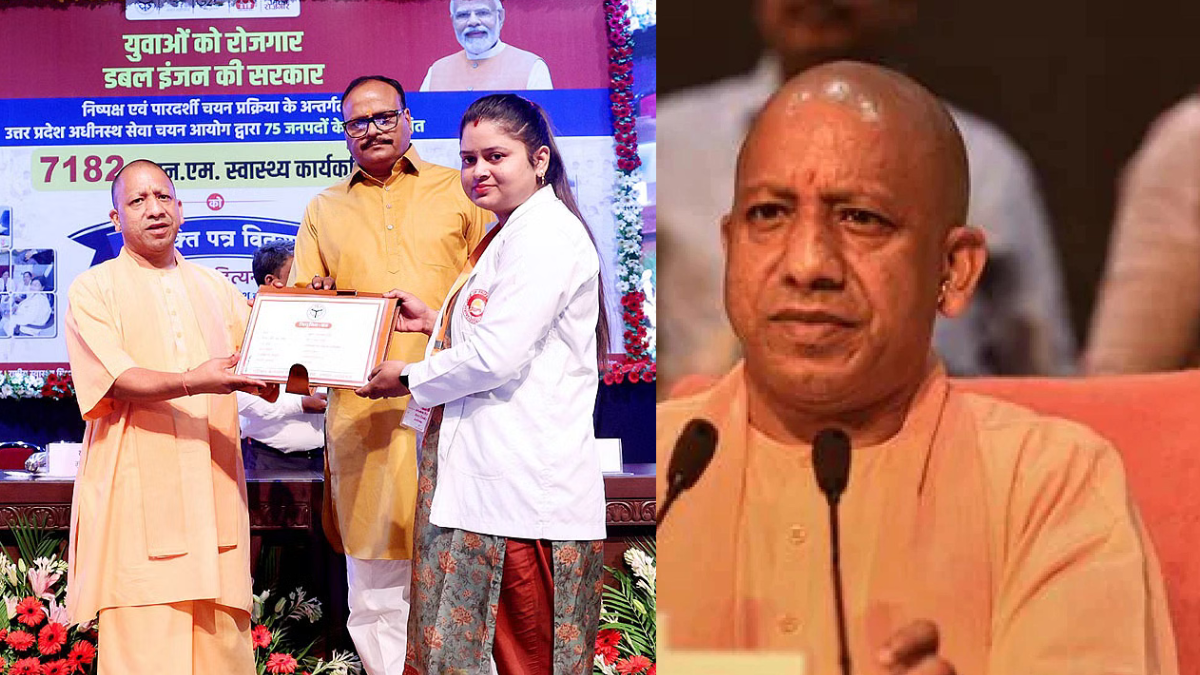 Lucknow: Chief Minister Yogi Adityanath on Friday said that around 6 lakh youths have been recruited in government jobs in Uttar Pradesh so far, and added that those who were chosen "have not needed any recommendation."
Handing over appointment letters to 7,182 ANM health workers selected through Uttar Pradesh Subordinate Services Selection Commission at an event organized at Lok Bhavan, Yogi said "We have not accepted rigging, disorder, anarchy, and corruption in any selection process within the last 6 years."
Whether it is the Uttar Pradesh Public Service Commission, Uttar Pradesh Subordinate Selection Commission, Uttar Pradesh Higher Education SelectCommission,sion or Secondary Selection Commission, recruitment of police or Basic Education Council, this process has been completed in a transparent manner till now, he added.
During this, he congratulated all the selected ANMs and urged them to discharge their duties honestly, saying, "Instead of protesting, you trusted the government and after the process of selection, waited for the decision of the Supreme Court to come in your favor."
The CM went on to say that the Subordinate Services Selection Commission has carried forward the process of selection in a completely transparent manner. "People tried to obstruct the selection process, but we have attacked their unethical actions."
The Chief Minister stated, "Prime Minister Narendra Modi had said after assuming power in 2014 that the entire country is one family and we cannot discriminate against anyone. We have implemented it strictly from 2017 within Uttar Pradesh. We are providing more than 6 lakh government jobs within 6 years and there is no room for any kind of discrimination."
The Chief Minister made reference to issues with the selection process when he said, "A program to distribute appointment letters was fixed, but we had to cancel it because the Supreme Court's decision was postponed. Since we didn't want anything to get in the way of your appointment, we worked hard to remove all obstacles. Once you receive your appointment letter, you can devote all of your strength and commitment to your service."
The health department is moving the program forward by removing all the obstacles, he continued. All the field workers in the state including ANMs, Anganwadi workers, ASHA workers are doing commendable jobs, Yogi said.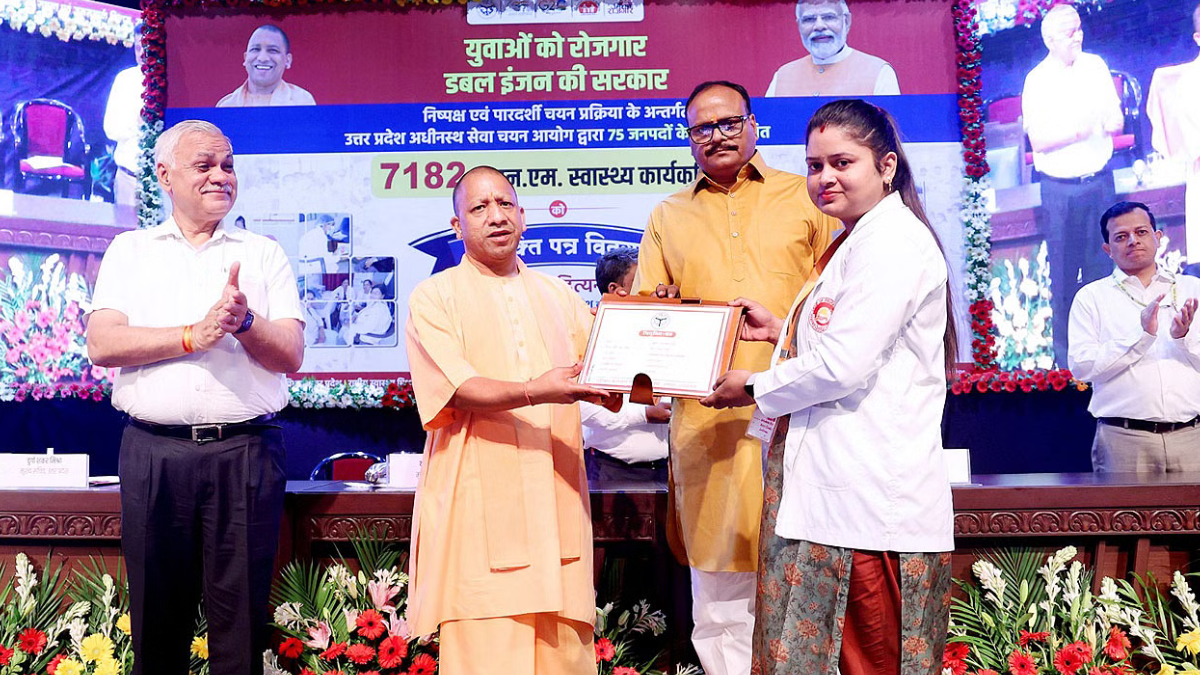 Stating that the National Health Survey data from the previous six years showed improvements, Yogi said, "Institutional delivery has increased significantly." Success has been achieved in controlling anemia, maternal mortality rate, infant mortality rate. In many instances, Uttar Pradesh is outperforming the national average. These things demonstrate that the department's efforts are yielding fruitful outcomes, he added.
The CM urged the ANM employees to work tirelessly and honestly, saying, "You have the chance to see people in your respective districts and villages and get respect by doing better work in this field. Getting appointment letters to such a large number of ANMs has become a powerful tool for promoting both "Mission Shakti" and "Mission Rozgar."
The Chief Minister praised the state's upgraded medical facilities and mentioned two noteworthy incidents, one from Saharanpur and the other from eastern Uttar Pradesh. Because of the coordination between all the departments and the programs started under the direction of the Health Department, encephalitis has been controlled, whereas earlier thousands of children per year used to die from it. In the coming years, UP will declare encephalitis to be extinct.
"The second is the Covid era example, where UP presented a model to the nation and the rest of the world. Hospitals had a doctor shortage prior to 2017. We worked on 'One District One Medical College' with the Government of India" , he added
The Chief Minister informed, "Today there is a system of teleconsultation at more than 600 places. Health ATMs have been established to provide the facility of 50 to 60 types of tests in all the districts."