CM Yogi extends helping hand to poor woman at Janata Darshan, assures full support to over 300 visitors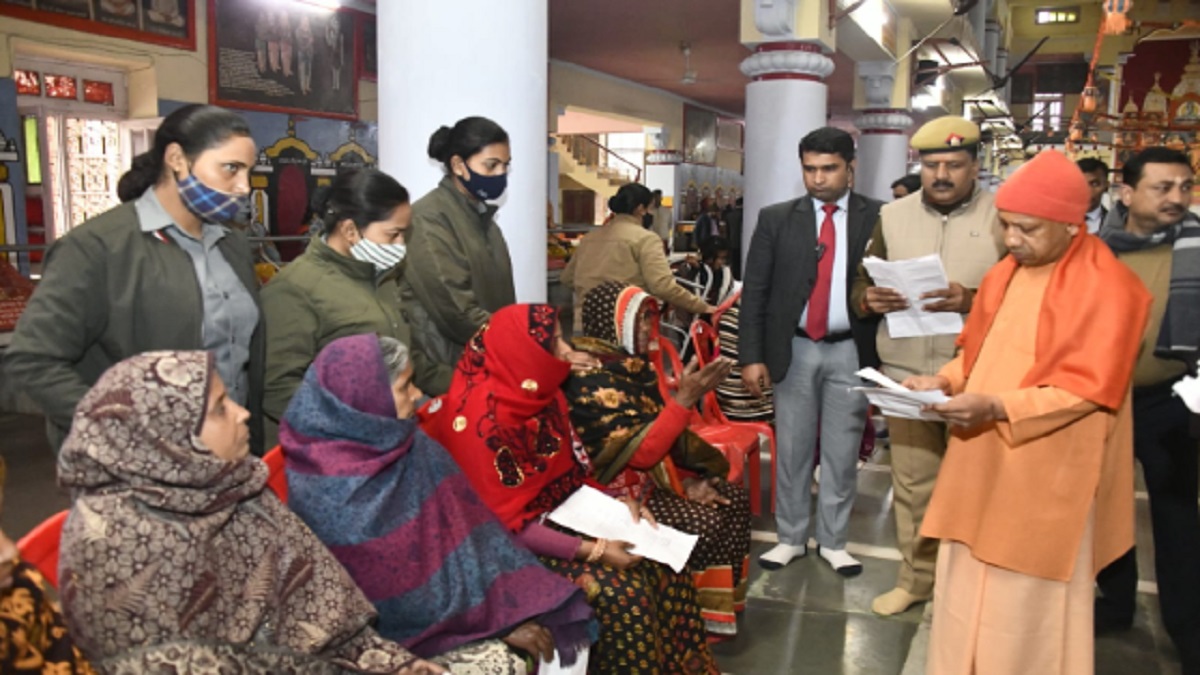 New Delhi: Personal sensitivity, combined with a commitment to resolving public issues, distinguishes Chief Minister Yogi Adityanath's working style and this was evident when the CM not just listened to the plight of a woman from Kausambi, along with that of others and gave assurances of getting it resolved at the earliest to them during the Janata Darshan on Thursday, but also arranged for her fare to go back home from the Gorakhpur Temple Office.
The woman who had come to the meet CM for a land-related problem, had told the CM that she had no fare to go back home and the CM immediately directed the officials concerned to arrange her fare.
Chief Minister Yogi Adityanath listened to the problems of about 300 people during the Janata Darshan held at Gorakhnath Temple's Mahant Digvijaynath Smriti Auditorium and directed the officials to resolve them as soon as possible. Addressing the visitors, the CM said "Whatever the problem is, there is absolutely no need for you to panic or worry while I am there. We are dedicated to finding a fair solution to everyone's problems. Nobody's treatment will be hampered for lack money, nor a mafia will be able to capture anyone's land."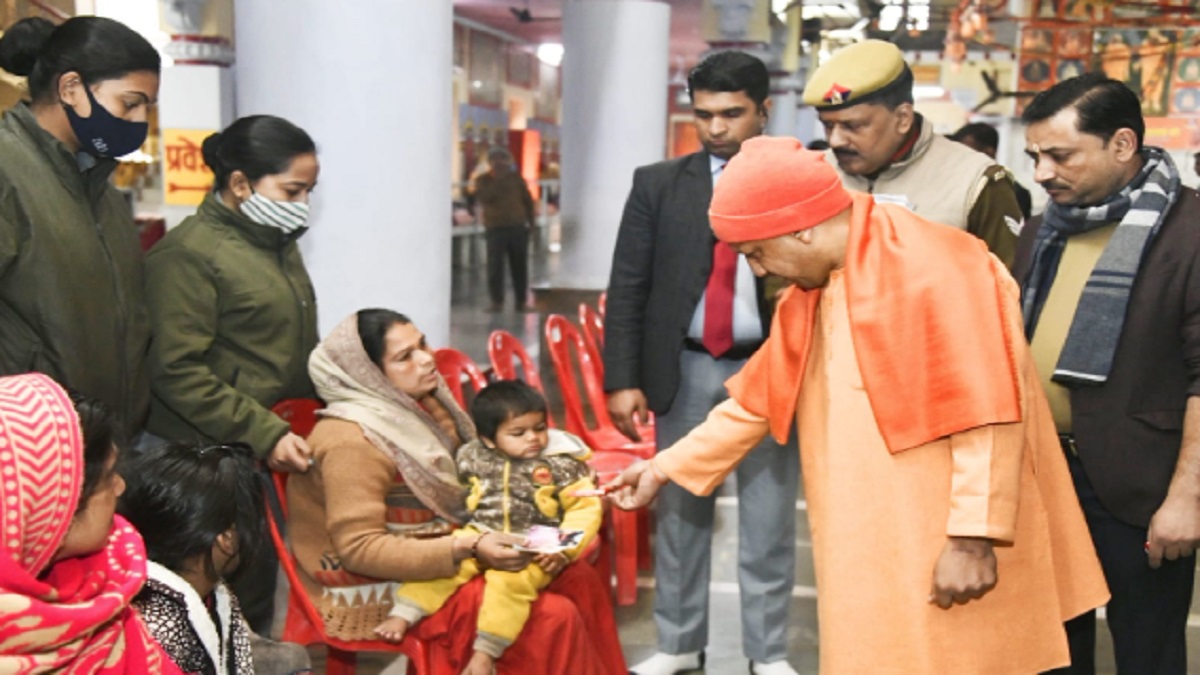 People came up with demands for financial assistance for treatment of serious diseases, as well as complaints related to land disputes, encroachments and fraudulent registration of lands during the Janata Darshan. The CM categorically stated that no domineering person, or mafia figure, will be allowed to capture lands of others and stern action will be taken against such elements to teach them a lesson. On issues of land disputes within family, the CM advised both parties to sit together and state their positions so that an amicable solution could be found within the confines of the law. "Whatever the issue is, it should be resolved quickly, fairly, and satisfactorily", the CM remarked.
CM Yogi assured those who came to seek financial assistance for treatment of diseases that there would be no shortage of funds. He directed officials to collect the estimated treatment cost from the concerned hospital and make it available to the Chief Minister's office so that the assistance amount could be released from the CM's Discretionary Fund immediately. He directed the officers to complete the estimate process on priority.
Meanwhile, he CM showered his love and blessings on the children, who were accompanying their mothers at the Janata Darshan. The CM also inquired about the children's well-being, encouraged them to study, and gave them chocolates.