G20 Summit: These metro station gates to remain closed from Sept 8-10
The two-day G-20 summit beginning September 9 is drawing leaders and delegates from 40 countries, including the 20 member states.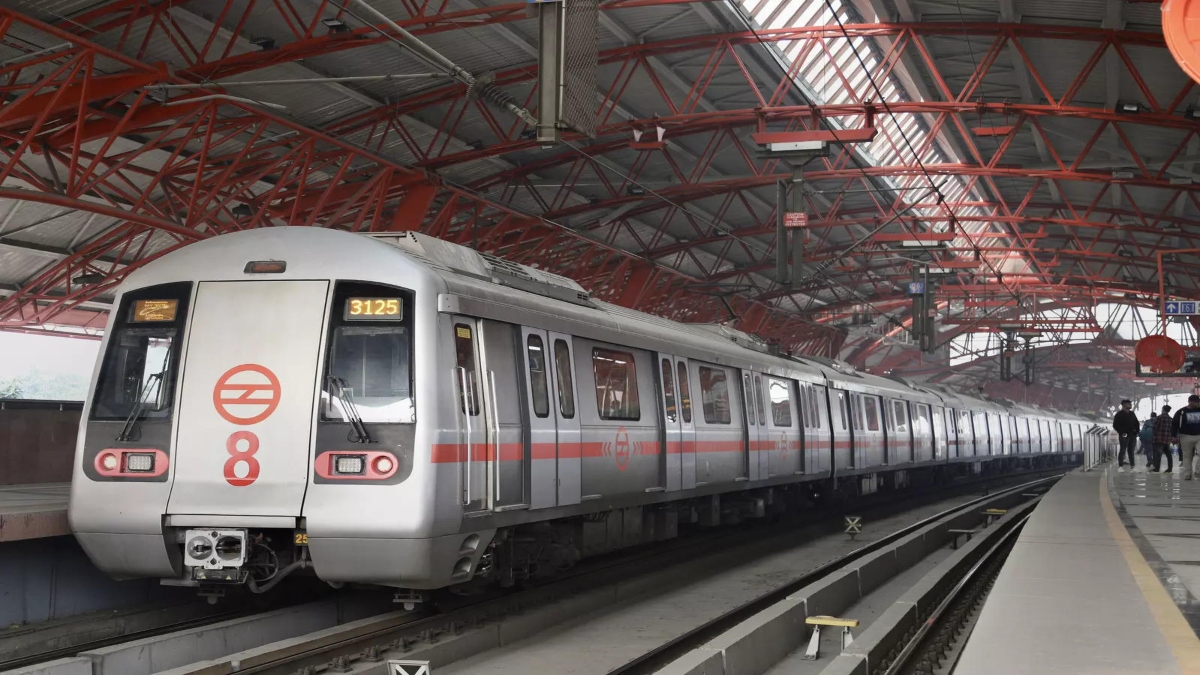 New Delhi: In order to maintain foolproof security arrangements during the G20 Summit to be held in Delhi from September 9 to 10, the Delhi Police metro unit asked the Chief Security Commissioner to close some metro station gates that open towards the VVIPS Route, venue of Summit from September 8 to 10.
In a letter, DCP Metro G. Ram Gopal Naik mentioned that in 39 stations action needs to be taken while Supreme Court, Janpath, Bhikaji Cama Place, Khan Market and Dhaula Kuan have been marked as 'Sensitive' stations.
According to the letter, all gates of the Supreme Court station of Delhi Metro will be closed from September 8 to 10.
Gate numbers 1,2 and 3 of Khan Market are asked to be closed and gate number 4 to open for entry and exit.
Gate number 2 of Kailash Colony station is to be closed and all gates of Lajpat Nagar metro station except gate number 5 are to close, said the letter.
Janpath station which is marked as sensitive, only gate number 2 will be operational.
All Gates of Bhikaji Cama Place, another sensitive marked station are asked to be closed, according to the letter by DCP metro.
However, there would be no restrictions on entry and exit for commuters on stations like- Aero City, Dhaula Kuan, South Campus, Dwarka Sec-21, Panchsheel Park, Chirag Delhi, Greater Kailash, Nehru Enclave, Kalkaji Mandir, Rajiv Chowk, Chawri Bazar and Chandni Chowk.
The two-day G-20 summit beginning September 9 is drawing leaders and delegates from 40 countries, including the 20 member states.
Earlier, the Delhi Metro Rail Corporation said on Sunday that 'Tourist smart cards' will be sold through dedicated counters at 36 Delhi Metro stations from September 4-13 in view of the G20 Summit.
As per a senior official, the tourist smart cards are available on regular days too but, anticipating increased passenger footfall for the G20 Summit, dedicated counters have been opened to sell these cards for a period of 10 days from Monday, a senior official said.
Delhi Police, which started its preparations for the G20 Summit in earnest a few months ago, has been training personnel who are to be deployed at various locations ahead of and during the big-ticket summit.
Fountains and ornamental plants have been set up at key traffic roundabouts in the city. Among the life-like cutouts of langurs have been strategically placed in several areas to fight the city's monkey menace.
Many heads of state, including US President Joe Biden, Canadian Prime Minister Justin Trudeau and French President Emmanuel Macron, are scheduled to attend the G20 Leaders' Summit.
The heads of the United Nations, International Monetary Fund, World Bank, World Trade Organisation and World Health Organisation will also be present.