Girl with Tiranga tattoo on face denied entry in Golden Temple, VIDEO is viral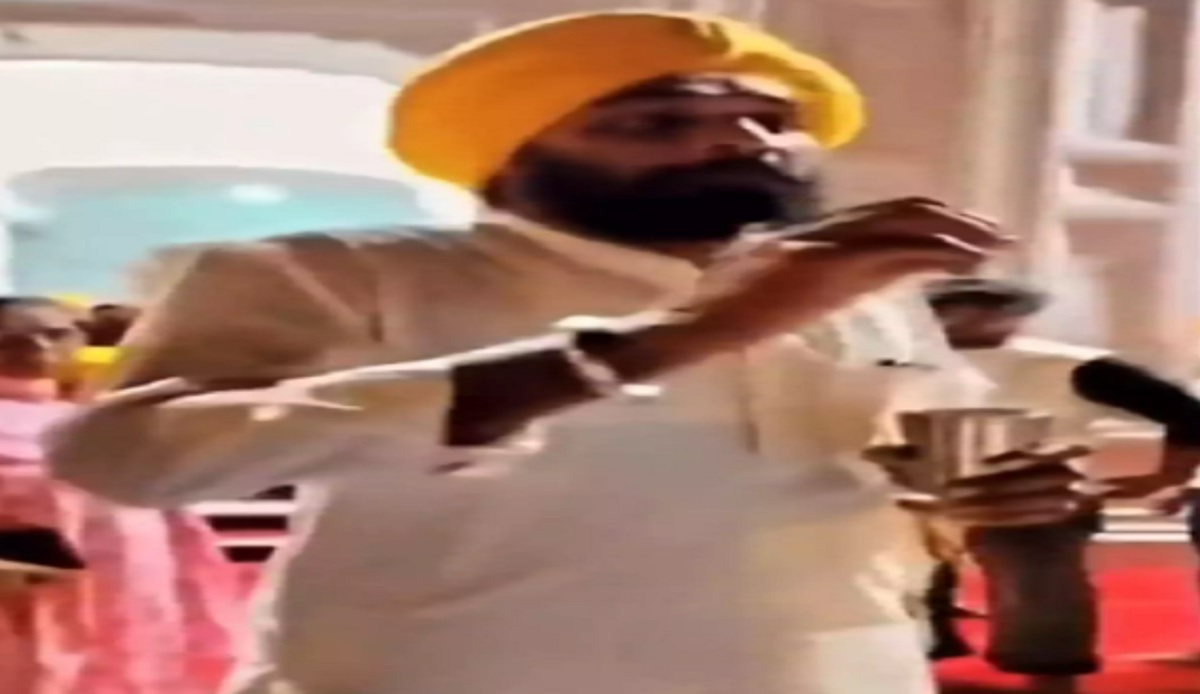 New Delhi: A woman was allegedly denied entry into Punjab's Golden Temple recently, for flaunting Tricolour on her face. A video of the incident has gone viral on social media.
A Twitter handle claimed that the woman was denied entry into the premises as she had India flag painted on her cheeks.
"The man who denied her entry into Golden Temple said this is Punjab, not India," Twitter handle said.
The issue snowballed into a major issue, with noted personalities commenting on the matter and the Shiromani Gurudwara Parbandhak Committee (SGPC) also coming forward to clarify on the embarrassing situation.
The girl with Tricolour painted on her face was visiting the Golden Temple, after witnessing flag-lowering ceremony at Attari Wagah border, reports said.
Woman denied entry to Golden Temple because she had a India ?? flag painted on her face!

The man who denied her entry into Golden Temple said this is Punjab, not India@AmitShah @PMOIndia @narendramodi @GoldenTempleInd @ArvindKejriwal

Is bande ko Pakistan ke Punjab bhejo pic.twitter.com/nSgbOxVkoN

— HARSH KESHRI (@HarshKeshri2209) April 17, 2023
Finding itself on backfoot over the viral video, the SGPC apologized for the incident but stated that this was not an India flag as it didn't have Ashok Chakra on it.
"This is a Sikh shrine. We welcome everyone, we apologise if someone misbehaved. The flag on girl's face wasn't our national flag as it didn't have Ashoka Chakra. It could have been a political flag," Gurcharan Singh Grewal, SGPC General Secretary said.
In the video, the girl & Golden Temple staffer can also be heard having a heated exchange. The girl is heard asking "It isn't India? What are you saying?" while the staffer was adamant on the fact that it was Punjab & not India.
The video elicited sharp reactions from social media, with many of them rebuking the conduct of Temple's staffer & denying her entry into the Temple.