Government of India congratulates Yogi government for major accomplishment in clean drinking water provision
Tap water reaches 1.33 million rural families of the state benefitting over 7.99 crore people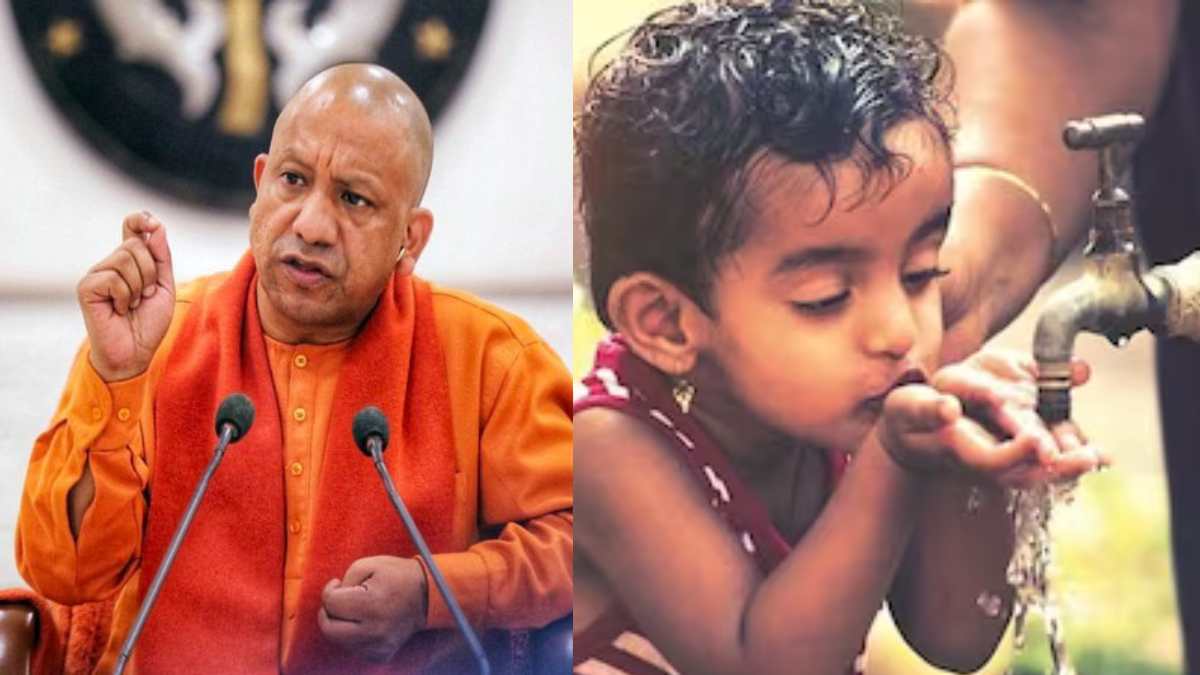 Lucknow: The Har Ghar Jal Yojana of the Jal Jeevan Mission in Uttar Pradesh has reached a significant milestone by surpassing the 50% mark in providing clean tap water to rural households. The Yogi government, which is committed to fulfilling the Prime Minister Narendra Modi's vision, has successfully provided water to a total of 1,33,25,752 rural families in Uttar Pradesh, completing half of the ambitious scheme's journey in the state.
So far, 7,99,54,512 villagers have benefited from this program in the state. Under the Har Ghar Jal Yojana, the UP government's aim is to provide clean tap water to over 2.66 crore rural families in the state by 2024. The Government of India officials have congratulated the Yogi government for this remarkable feat as it moves rapidly towards achieving its target.
Bundelkhand's Mahoba tops in providing tap connections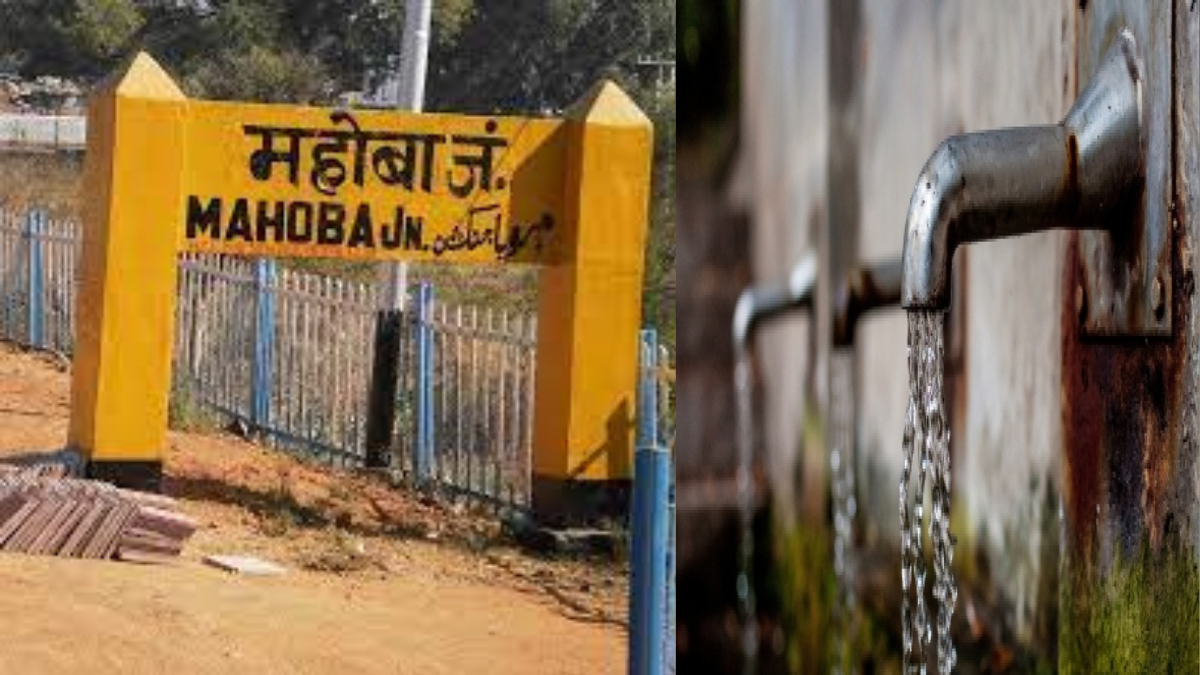 This remarkable achievement of the Yogi government includes provision of potable tap water to remote areas in nine districts of Bundelkhand and Vindhya. Under the Har Ghar Jal Yojana, 11,78,927 rural families in seven districts of Bundelkhand now have access to clean drinking water through taps. Mahoba district tops the list of districts with 91.88% of rural households receiving tap connections.
Additionally, in Vindhya, 4,74,244 rural families have benefited from the scheme. In the 27 districts of Purvanchal, tap water is reaching over 4.81 crore villagers from 80,26,883 rural families. Similarly, in the 26 districts of Western UP, 63,28,887 rural families have been provided with clean water through the Har Ghar Jal Yojana of Jal Jeevan Mission.
"One tap-one tree" campaign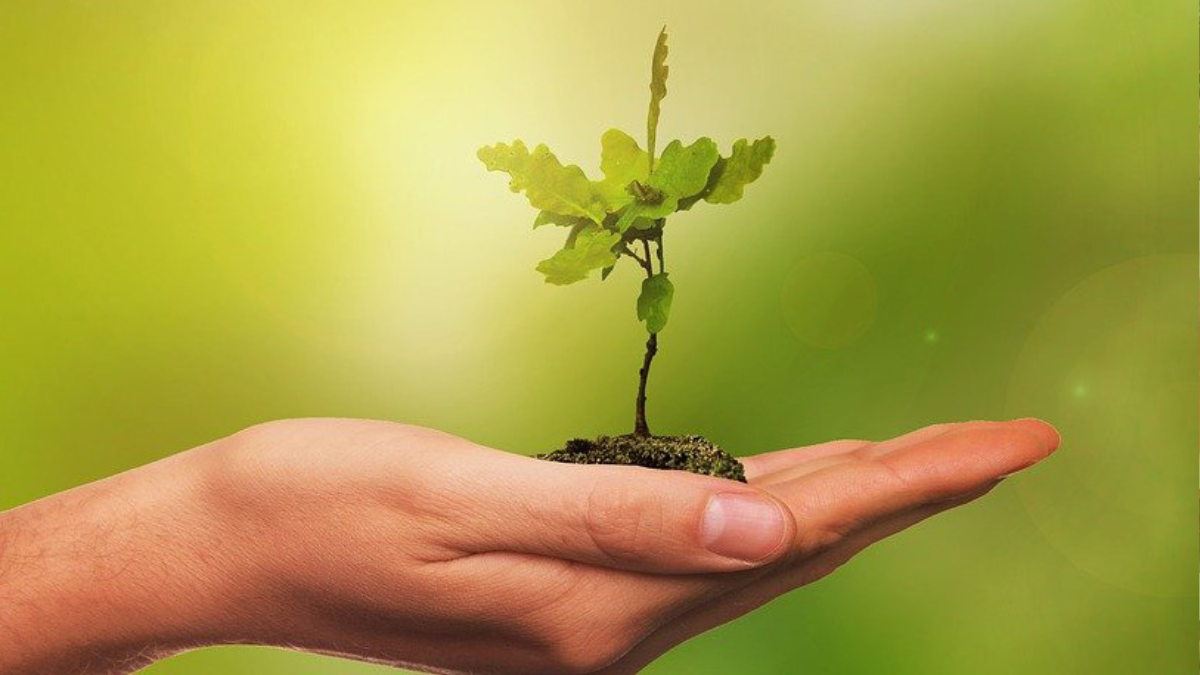 The Namami Gange and Rural Water Supply Department launched the "Ek Nal-Ek Ped" (One Tap, One Tree) campaign in the state in line with the Chief Minister's vision. This campaign, scheduled to run from July 1 to 7, aims to promote environmental conservation and sustainability. The 'One tap one tree' campaign' involves distribution of a sapling each to the rural beneficiaries of Har Ghar Nal Yojana as well as its plantation by them and members of the Jal Samiti. It is notable that from July 1 to July 7, more than 5 lakh rural families in the state will participate in this initiative by planting trees in addition to receiving tap connections.
#UPTreeForTap gained traction on Twitter
"हम शीघ्र ही उत्तर प्रदेश के प्रत्येक घर में शुद्ध जल पहुंचाने में सफल होंगे"

उत्तर प्रदेश में जल जीवन मिशन का 50 प्रतिशत कार्य पूर्ण होने पर माननीय जल शक्ति मंत्री श्री @swatantrabjp जी ने नमामि गंगे एवं ग्रामीण जलापूर्ति विभाग की पूरी टीम और प्रदेश की जनता को दी बधाई।… pic.twitter.com/3U52bB2FCq

— राज्य पेयजल एवं स्वच्छता मिशन, उत्तर प्रदेश (@upswsm) July 1, 2023
As people on Twitter praised Namami Gange and Rural Water Supply Department's accomplishment of connecting taps to 50% of rural homes in Uttar Pradesh, the hashtag #UPTreeForTap saw considerable growth. The launch of the One Tap, One Tree campaign further added to the enthusiasm surrounding the hashtag. Numerous tweets, retweets, and likes poured in, expressing support and appreciation for the state government's efforts. People congratulated the state government on the trending hashtag on social media.