Great Urdu scholar Gopi Chand Narang passes away at 91
Prof Narang has received both Padma Bhushan in India and Sitara-i-Imtiaz in Pakistan.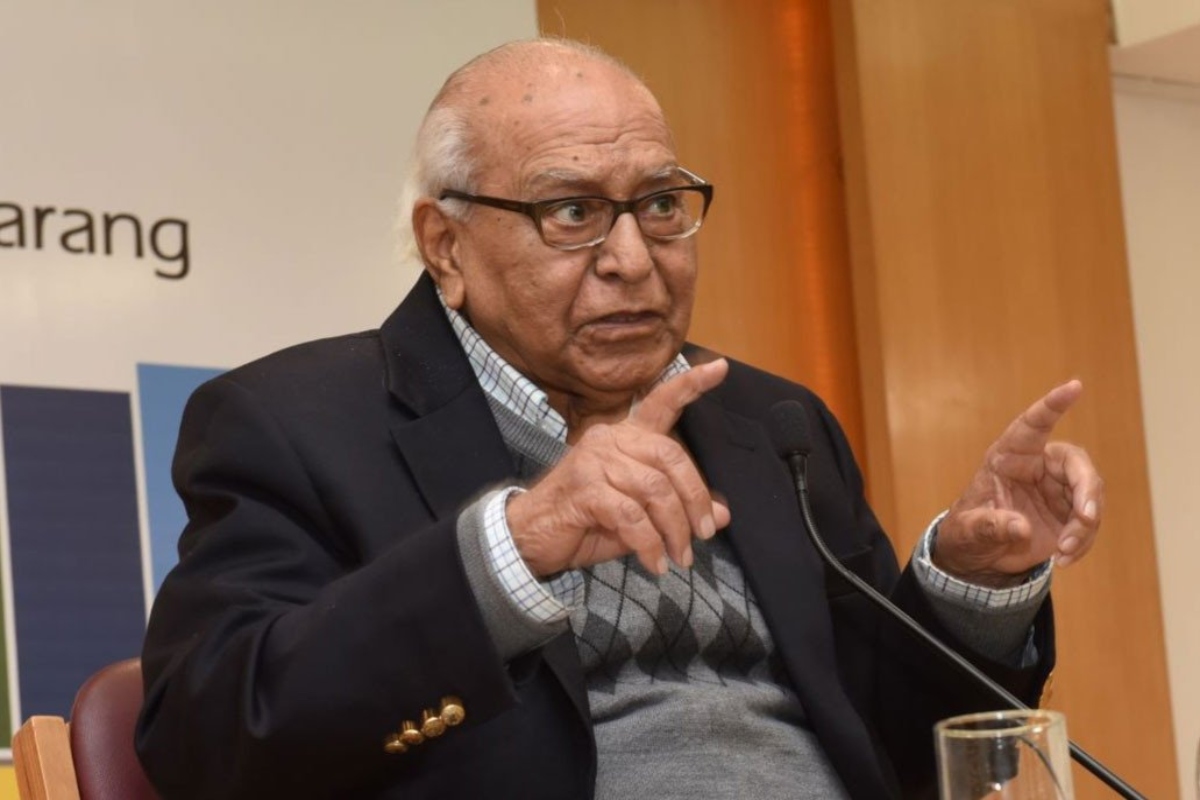 New Delhi: Renowned Urdu scholar, linguist, literary critic, and former Chairperson of Sahitya Akademi, Gopi Chand Narang passed away at 91. Narang passed away last night and was living with his son Tarun Narang in Charlotte, North Carolina.
Urdu writers and scholars expressed the loss and paid their regards to Narang. Prof Narang has received both Padma Bhushan in India and Sitara-i-Imtiaz in Pakistan. His literary works were beyond the geographical and communal boundaries. His notable works have come out of his analysis and understanding of Ghalib, Mir Taqi Mir and later Faiz Ahmad Faiz and Firaq Gorakhpuri's poetic works.
Prof Gopi Chand Narang the giant of a scholar of Urdu,the ulimate authority on Urdu language has passed away leaving behind a void which will never never be filled . It is a very sad day for anyone who cares for languages and loves literature RIP

— Javed Akhtar (@Javedakhtarjadu) June 16, 2022
We are saddened to inform you all about the demise of one of the most respected Urdu critics, theorists and linguists Prof. Gopi Chand Narang.
We extend our deepest condolences to his family and loved ones.#Rip #RipGopichandNarang

— Rekhta (@Rekhta) June 15, 2022
Life of Prof Gopi Chand Narang
Narang was born on 11 February 1931 in Dukki, a small village in Balochistan and later moved to Delhi after the partition. He was introduced to literature by his father, who himself was a scholar of Baluchi, Pashto, Sanskrit and Persian. Gopi Chand Narang joined the Masters in Urdu programme at Delhi University under Professor Khwaja Ahmad Faruqi. Later, he received a research fellowship, to complete his PhD, from the Ministry of Education. While doing his PhD he received guidance from  Dr Zakir Husain (who later became the President of India), Dr Tara Chand and Dr Syed Abid Husain. He began his teaching career at St. Stephen's College in 1958. He also travelled the world and taught Urdu.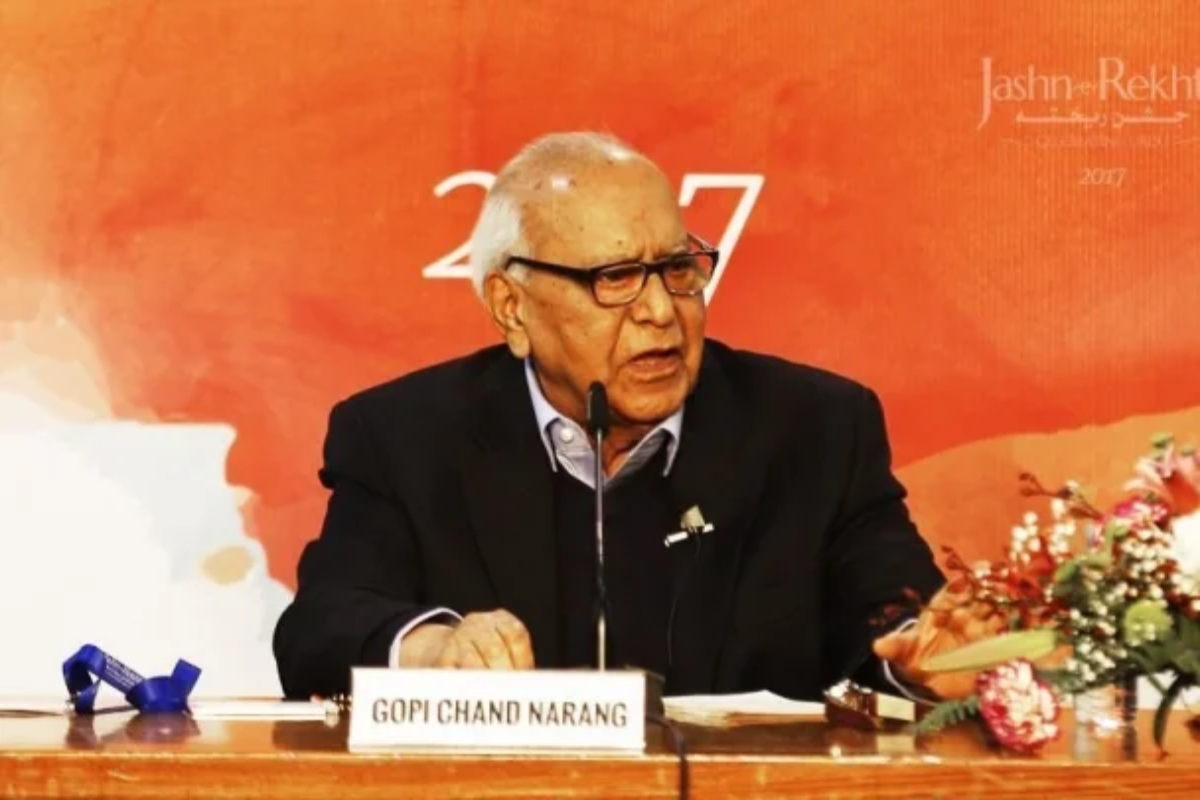 Narang's notable works
He has penned around 60 books and has compiled many more. 'Urdu Ghazal aur Hindustani Zehn-o Tahzeeb' which traced the origins of the ghazal as a form of poetry is considered to be one of his best works. His book Urdu Readings in Literary Urdu Prose (1968) is included in Urdu curriculums worldwide.
Prestigious awards won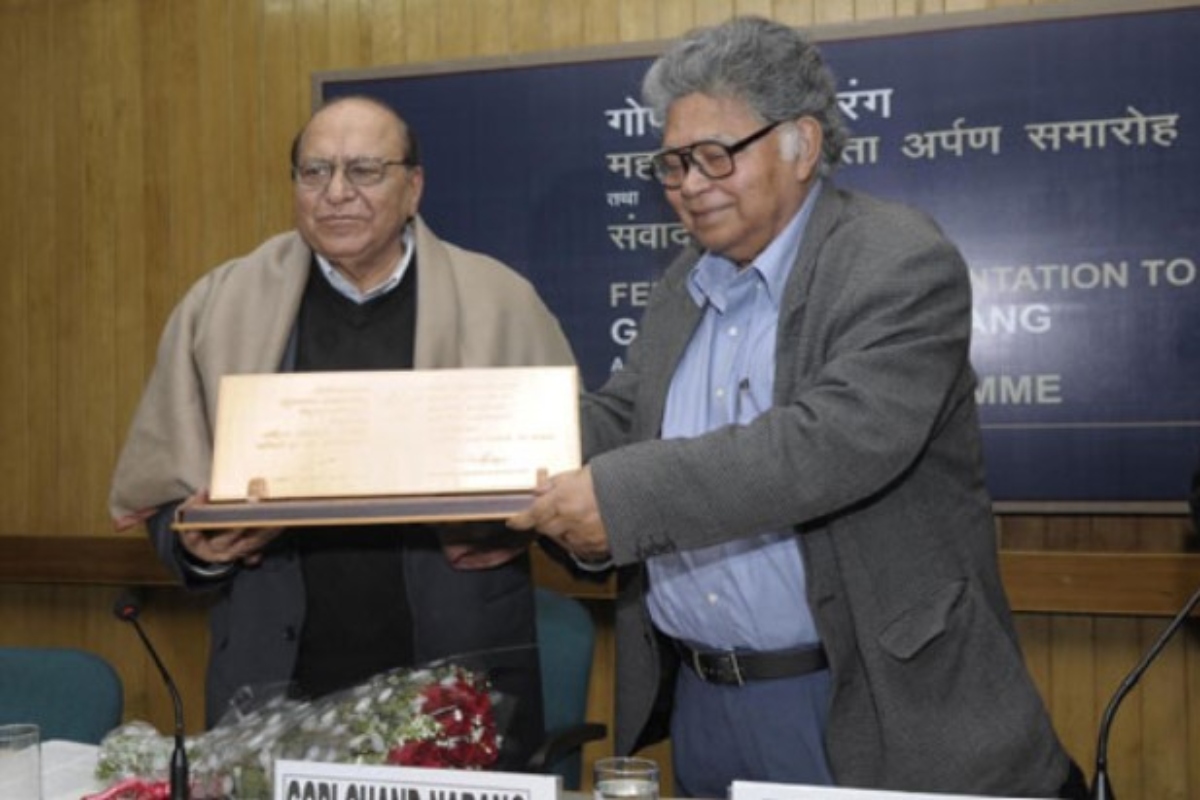 Apart from Padma Bhushan and Sahitya Akademi Award he also received Mazzini Gold Medal from Italy, Amir Khusro Award from Chicago, Ghalib Award, the Canadian Academy of Urdu Language and Literature Award, and the European Urdu Writers Society Award. In 2009, he received a prestigious fellowship from the Sahitya Akademi. The government of India has also granted Padma Shri to him.
Narang considered Urdu to be a victim of politicisation. He often said,  "Bhasha ka koi mazhab nahi hota." His demise is surely a great loss for Urdu literature.