Gyanvapi Masjid : Video survey begins amid heavy police force
The Supreme Court declined to grant an interim order of status quo on the survey, though agreed to listing the plea of the Muslim Party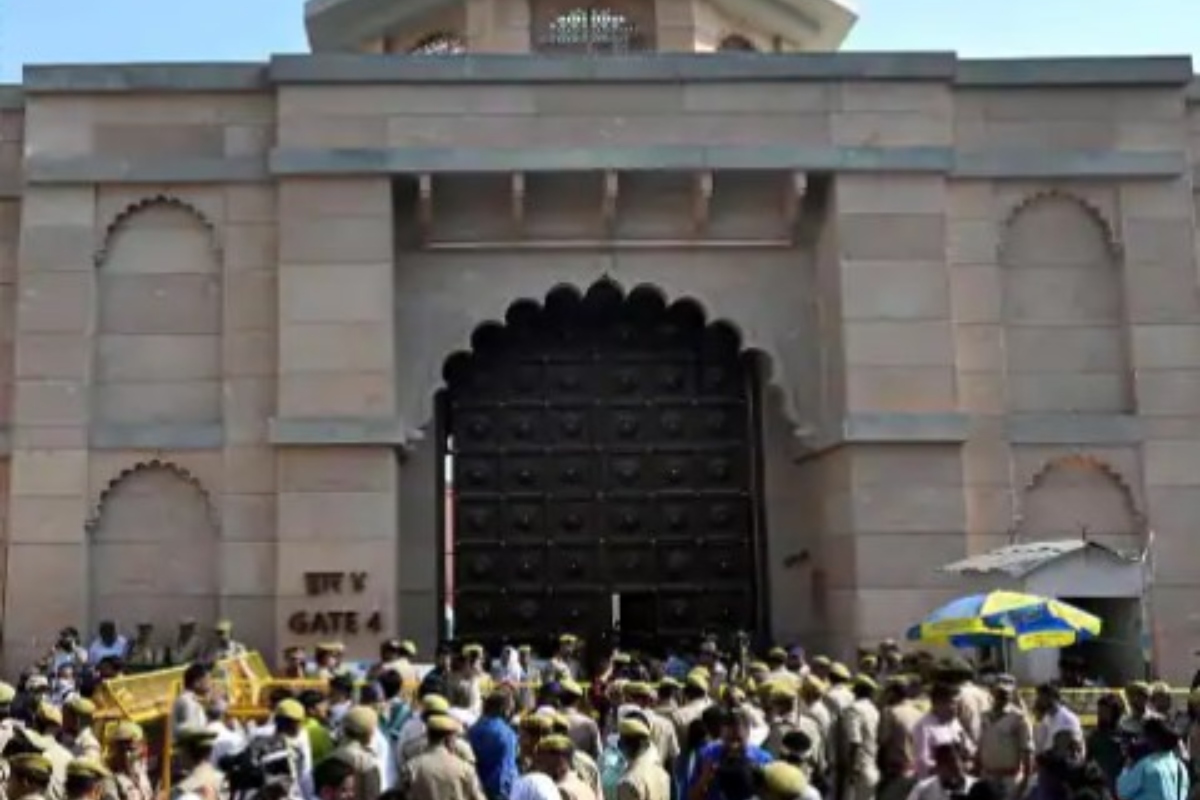 New Delhi: A day after the Supreme Court verdict, the stalled videography survey of the disputed Gyanvapi Masjid complex has begun on Saturday morning.
A heavy police force has been deployed in and around the controversial mosque, amid the fear of communal tension or disharmony. Though, the management committee of the mosque has agreed to cooperate with the administration on the task of the videography survey assigned by the local court.
"An important meeting was held with all the concerned parties on Friday. An appeal was made to them to cooperate in the commission's work and the maintenance of law and order", said Varanasi district magistrate Kaushal Raj Sharma.
The advocates representing the Hindu and Muslim communities in the matter were present in the meeting held by the district magistrate Sharma on Friday.
There is a robust arrangement to ensure that the people don't face any inconvenience, the darshan takes place well and everything goes on well: DCP Kashi Zone RS Gautam on security for Gyanvapi mosque survey in Varanasi, UP pic.twitter.com/i3taE0aSlZ

— ANI UP/Uttarakhand (@ANINewsUP) May 14, 2022
A member of the mosque committee told the media that they are waiting for the Supreme Court's take in the case, however they will cooperate with the rulings of the district court.
Supreme Court's take on the matter
On Friday, the Supreme Court declined to grant an interim order of status quo on the survey, though agreed to listing the plea of the Muslim Party against the Local Court's order.
"We have four days to challenge this order. We can challenge the order in the high court after consultations," advocate Abhay Nath Yadav had said.
Who is carrying out the survey? 
The lawyer represting the Hindu side in the case informed on Friday, "The court have appointed advocate commissioners, five lawyers each from the two sides and an assistant besides a videography team will carry out the survey".