Himachal Opinion Poll: Saffron Party to retain power in hill state, know where other parties stand
Matrize Communications has released an opinion poll regarding the Himachal Polls, and here's what it says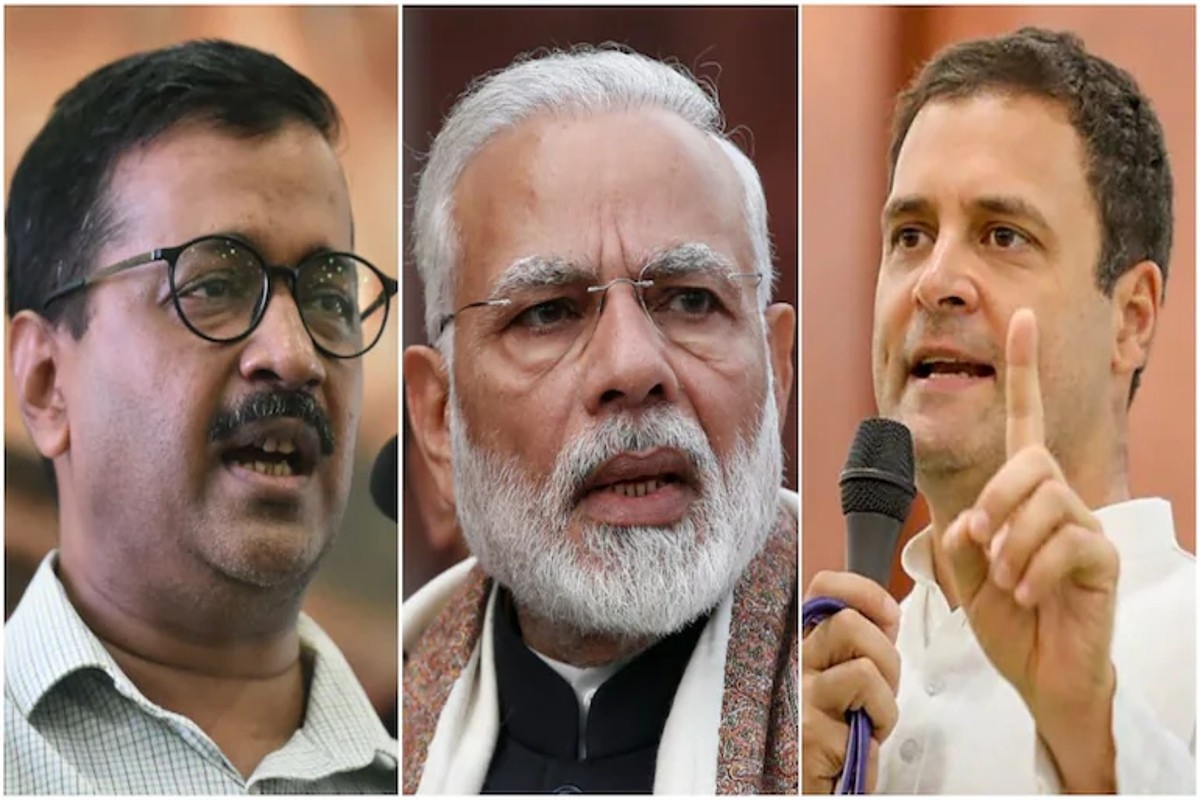 New Delhi: The assembly polls in the northern state of Himachal Pradesh are set to be conducted on November 12, and the results for the same will be declared in December. With state elections just around the corner, the political campaign in the state is currently at its peak. Political representatives of multiple parties including the ruling Bharatiya Janta Party (BJP) and its arch-rival Congress are campaigning at war footing.
At present, political groups knows no limits in wooing the people of the state. Himachal is known to have a 'rule of change' in the state, as BJP and Congress come into power sequentially, one after the other. Now, it would be interesting to see if the people of the state continue with this custom, or if Himachal's political scenario will witness a new trend for change.
For the time being, it would be more appropriate to comment in the context only after December 8, though Matrize Communications has released an opinion poll regarding the Himachal Polls, and here's what it says:
According to the recent poll, a huge sum of 46.2 per cent of votes are likely to go to BJP, Congress gives it a narrow competition with 42.3 per cent votes in its kitty, Aam Aadmi Party stands on third position with 2.3 per cent votes, while the other parties are seen to be reduced to only 2 per cent seats.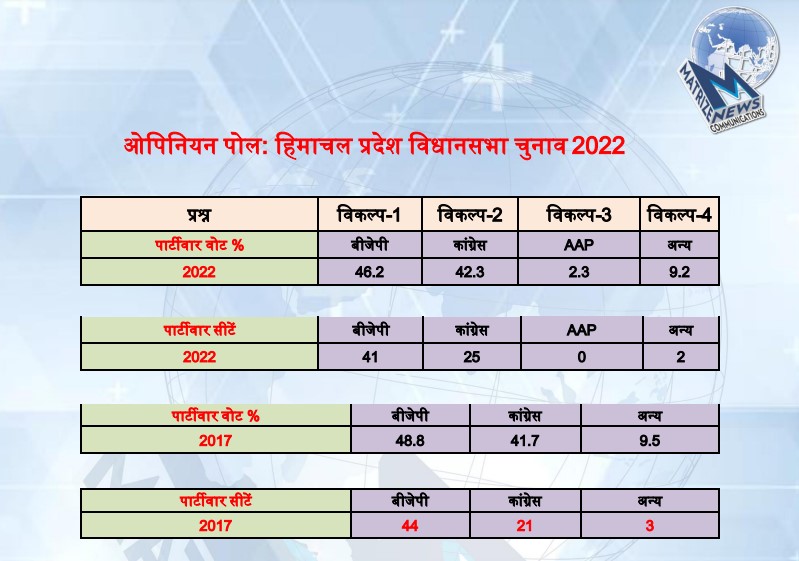 The survey shows that the ruling BJP could nab nearly 41 seats in the assembly polls, while the figure for Congress is expected to be 25, while AAP seems to be shrinking to zero.
Talking of the performance of present chief minister Jai Ram Thakur, the survey tells that 29 per cent of the people of the state consider him a better leader to be the CM, while 37 per cent consider him to be average. Nearly 28 per cet people says that they would not like to see him as the next chief of the hill state.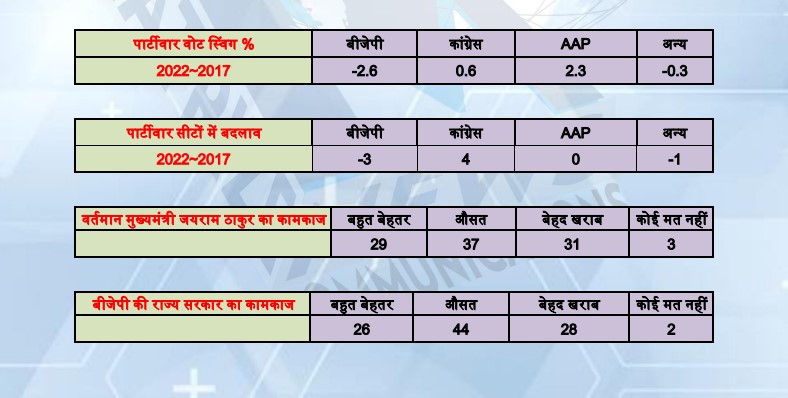 The Election Commission will declare the results of the election on December 8.