IAS topper Tina Dabi and officer Pradeep Gawande's wedding photo surfaces online first time
The photo of the bride and groom shows both taking the blessing of a priest after Jaimal.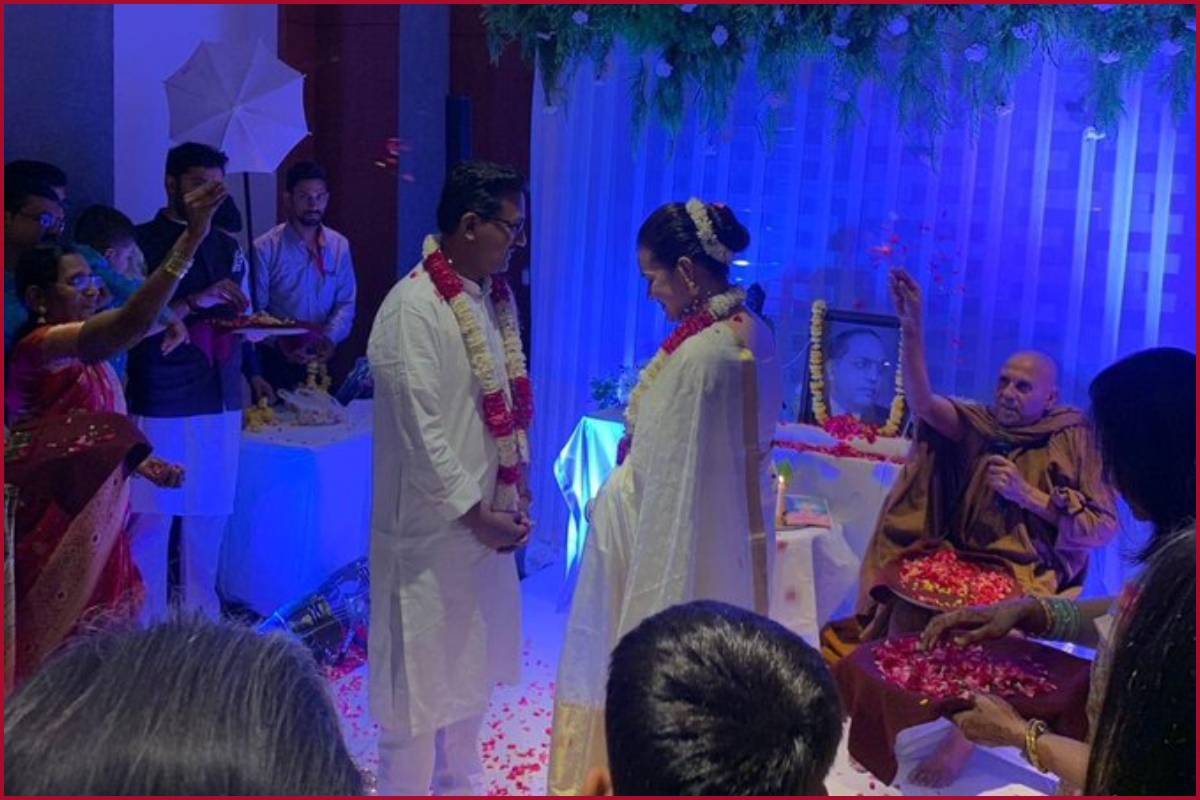 New Delhi: The wedding reception of Tina Dabi and her IAS husband Dr Pradeep Gawande was organised at a 5-star hotel in Jaipur on Friday. Today, a photo of their wedding day surfaced on social media. Dabi, IAS 2015 topper, tied the nuptial knot with the senior IAS officer in an intimate ceremony in Jaipur on April 20.
The photo of the bride and groom shows both taking the blessing of a priest after Jaimal. Pradeep is wearing a simple kurta pajama and Tina is standing in front of her wearing a white sari with a golden border.
Both are standing in front of a photo frame of BR Ambedkar.
very happy marriage wishes
@dabi_tina Ji pic.twitter.com/3WYIEqscUC

— VINOD JAKHAR (@VinodJakharIN) April 22, 2022
At the wedding function, the couple invited top politicians, senior bureaucrats, and VVIPs. During the ceremony, very few family members were present on the spot. The wedding venue was decided on Jaipur.
Tina married Pradeep as per the Marathi Rajasthani customs as Pradeep comes from a Marathi background. Notably, Tina's mother is also a Marathi and her father a Rajasthani. This is the reason that the wedding rituals were a mix of Marathi and Rajasthani traditions, according to the sources.
It is important to note that this is Tina's second marriage. Tina was first married to Athar Aamir Ul Shafi Khan. Khan is an IAS officer of the same batch of Tina from Kashmir.
Later in 2021, the duo divorced in a family court in Jaipur.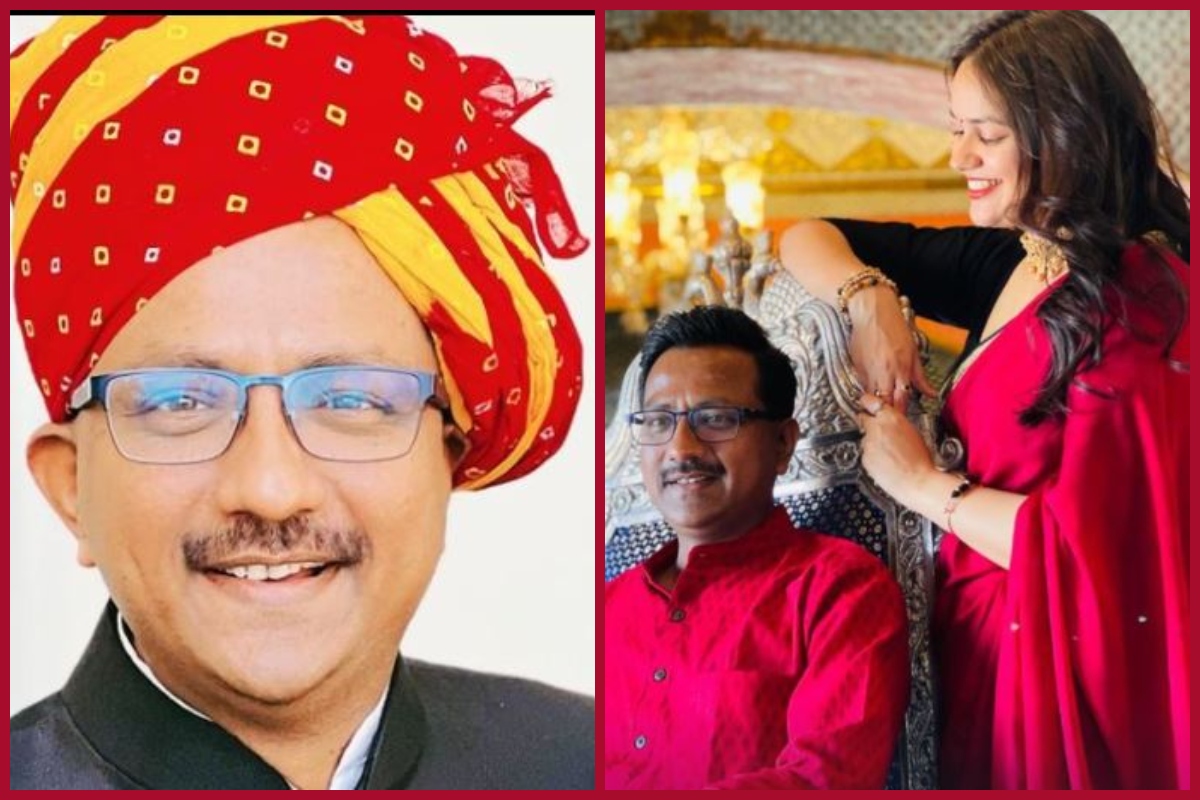 On the work front, Tina is currently posted at the finance department of Rajasthan. Her husband Pradeep is currently serving as the Director of the Department of Archaeology and Museum, Rajasthan.
They met last year during the time of Covid-19.