Karnataka Assembly Elections Results 2023: Congress won 135 seats pushes BJP out of power
Karnataka Assembly Elections Results 2023: Updating list of winners, BJP, Congress, JD (S) vote percentage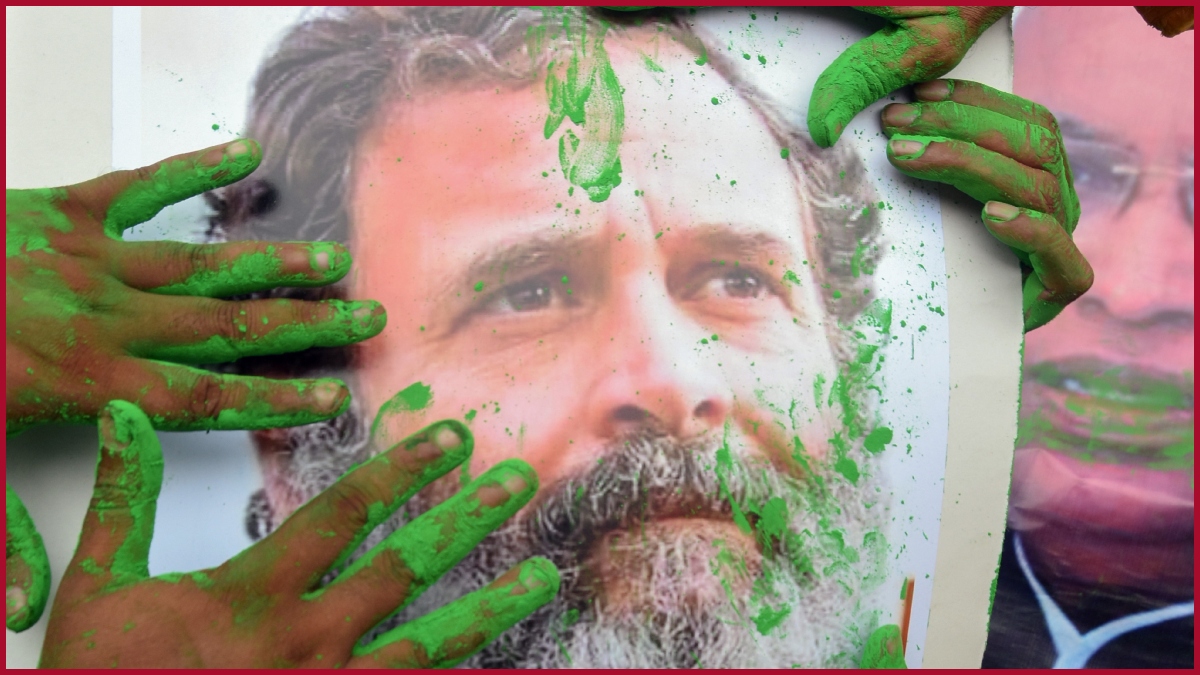 Karnataka Election Results 2023: The Results for Karnataka Assembly polls 2023 was announced today for 224 seats of Karnataka Assembly Polls.
Out of the 224 assembly seats of Karnataka Assembly Elections, Congress won 135 seats, BJP won 66, JDS secured 19.
The counting of votes for Karnatka Assembly Elections started at at 8 am.
The Counting of votes for Karnataka Assembly Elections is underway in 36 centres across the state.
The people of Karnataka voted in the State Assembly Polls 2023 on Wednesday (May 10 ).
This year, the overall voter turnout was recorded at 69.95 per cent till 6pm.
The exit poll for Karnataka agencies have predict a hung Assembly, while others have also indicate a slight advantage for the Congress with Janata Dal's (Secular) HD Kumaraswamy playing a key role.
This year, there is a contest between BJP, the Congress and former prime minister HD Deve Gowda's JD(S).
In Karnataka Assembly, a party will need to win a majority of 113 seats in the 224-member assembly.
What EXIT Polls for Karnataka Assembly Elections 2023 Predicted:
According to India Today-Axis My India exit poll, Congress is expected to win the majority with 122-140 seats, wile BJP will get 62-80 seats, JD(S) 20-25 and others 0-3 seats.
While News24-Today's Chanakya have predicted that Congress will be crossing the halfway mark and BJP is expected to win 92 seats, Congress, 120 and JD-S 12 seats.
On the other hand, the Times Now-ETG said that the Bhartiya Janta Party (BJP) is expected to win 85 seats, Congress 113, JD-S 23 and others three.
The Exit Poll of ABP-C Voter caid that BJP will get 83-95 seats, Congress likely to get 100-112 , JD(S) 21-29 and 2-6 to others.
Meanwhile, the Zee News-Matrize exit poll predicted that BJP will get 79-94 seats, Congress will get 103-118 seats, JD-S 25-33 will get seats and others 2-5 seats.
Also, the News Nation-CGS exit poll have predicted that BJP will get majority. The Exit poll of News Nation predicted that BJP will win 114 seats, Congress 86, JD-S 21 and others 3.
On the other hand, TV9 Bharatvarsh-Polstrat poll have predicted a hung assembly. The exit poll of TV9 Bharatvarsh predicted that BJP would win 88-98 seats, Congress 99-109 seats, JD-S 21-26 seats and others 0-4 seats.
Karnataka Assembly Elections 2018 RESULTS
In 2018, BJP won 104 seats, Congress – 78 and JD(S) – 37 seats.
KARNATAKA ELECTIONS 2018: LIST OF SUCCESSFUL CANDIDATES
Karnataka Assembly Elections 2023:
 

KARNATAKA ASSEMBLY ELECTIONS 2023

 

ALLIANCE

 

WON

 

LEADING

 

TOTAL

BJP

66

0
66

 INC

135
0

135

 JD (S)

19
0

19

Independent

2
0

02

 Kalyana Rajya Pragathi Paksha 

1
0

1

Sarvodaya Karnataka Paksha 

1
0

1

TOTAL

224
0

224