Katyayani Meaning: What does name of Bihar Deputy CM Tejashwi Yadav, Rajshri Yadav's daughter mean?
What does Katyayani mean? Check details here-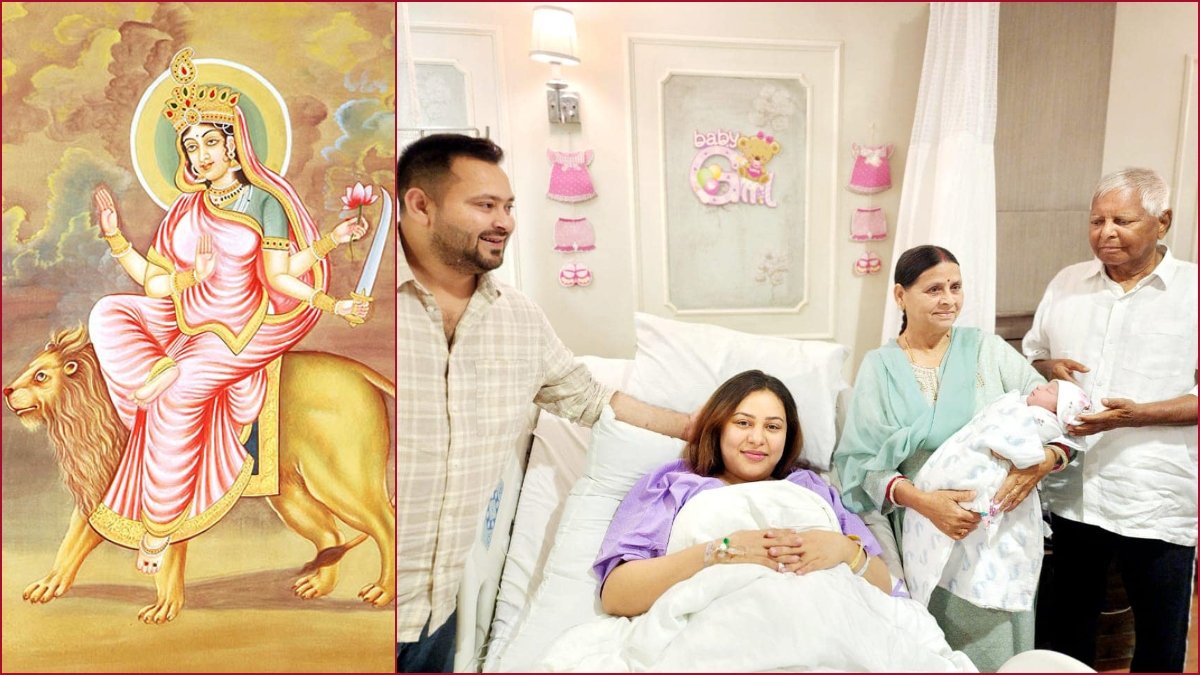 New Delhi: Bihar Deputy Chief Minister Tejashwi Yadav and his wife Rajshri Yadav who were blessed with a baby girl on Monday have revealed the name of their first child as "Katyayani".
The news was shared by Tejashwi Yadav on his social media accounts.
The baby was given the name by her grandfather and former Bihar Chief Minister Lalu Prasad Yadav.
Check his Post here:
The name was also revealed by Tejashwi Yadav's sister Rohini Acharya along with some pictures of the new born with their parents.
"Katyayani" meaning?
Goddess Katyayani is the sixth form of goddess Durga out of her nine forms. She is worshipped on the sixth day of Chaitra which is called Chaitra Navratri and the second Sharadiya Navratri.
She is the form of the Goddess who brought an end of the demon Mahishasura.
Katyayani is depicted as Goddess with four, ten, or eighteen hands.
Katyayani is also the second name that is given to Goddess Adi Parashakti in Amarakosha.
She is known for her fierce forms of Durga of Shakti (power).
Also, she is associated with the color red, as with Goddess Parvati (Wife of Lord Shiva).
Goddess Katyayani was another form of Goddess Parvati.  Katyayani is one of the most violent forms of Goddess Parvati.
She is depicted riding on the magnificent lion.
Since the Tejashwi Yadav, Rajshri Yadav was blessed with their first child on the sixth day of Yamuna Chhath, Katyayani Puja-she has been named after Goddess Durga.