Karnataka Assembly elections dates, result and more details | Top Points here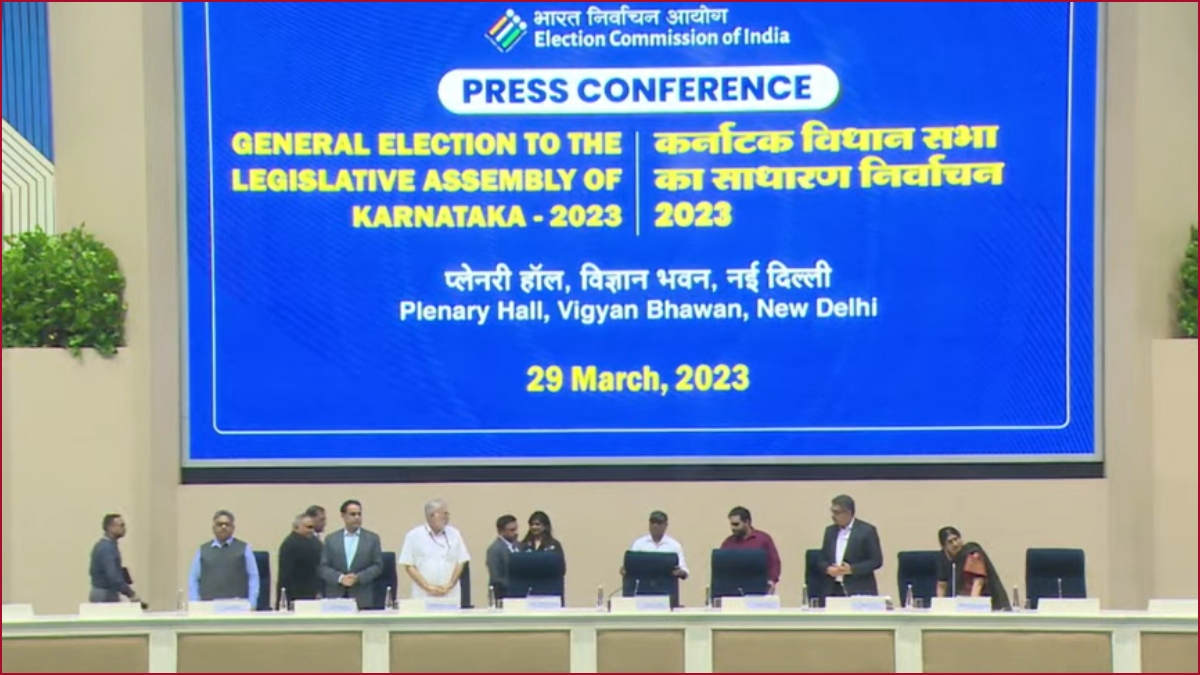 Karnataka Assembly elections: The Election Commission of India today announced the schedule of the General Election to the Legislative Assembly of Karnataka.
The term of the Karnataka Assembly Elections will end on May 24. There are 224 Assembly seats in Karnataka.
The voting for Karnataka Elections is scheduled to be held on May 10th while the counting of votes will be on May 13th.
#WATCH | The day of polling for Karnataka Assembly elections will be 10th May, in the single phase and the results will be declared on 13th May. pic.twitter.com/v5lzt3HaBe

— ANI (@ANI) March 29, 2023
Chief Election Commissioner Rajiv Kumar said that they are strengthing their teams in Karnataka to curb the use of money power in elections.
He also said that around 2400 Static Surveillance teams will keep strict vigil. Thye will be monitoring on 171 Interstate check posts in 19 districts.
Karnataka Assembly elections: TOP POINT
# Voting on May 10, Counting on May 13
# This year the number of first-time voters has increased from 2018-19 by 9.17 lakhs in the state.
# Also, all the young voters who will turn 18 by April 1, will be able to vote in the upcoming Karnataka Assembly elections.
# This year around 9.17 lakh first-time voters will be participating in the Karnataka elections.
# This year senior citizens above 80 years old will be able to vote from home for the first time in the state.
# There are over  5.2 crore voters in Karnataka, said CEC Rajiv Kumar.
Also Read: DpBOSS Satta Matka result March 29, 2023: Check lucky numbers here