'Mann Ki Baat': PM Modi urges people to visit museums, talks about Gurugram's Museo Camera which treasures over 8,000 cameras
After PM Modi spoke about the Museo Camera Museum in 'Mann Ki Baat', the founder and director of the museum Aditya Arya said, "We have created this unique public-private partnership museum and in today's, date when officers visit this place the only thing they say is this is the most successful public-private place."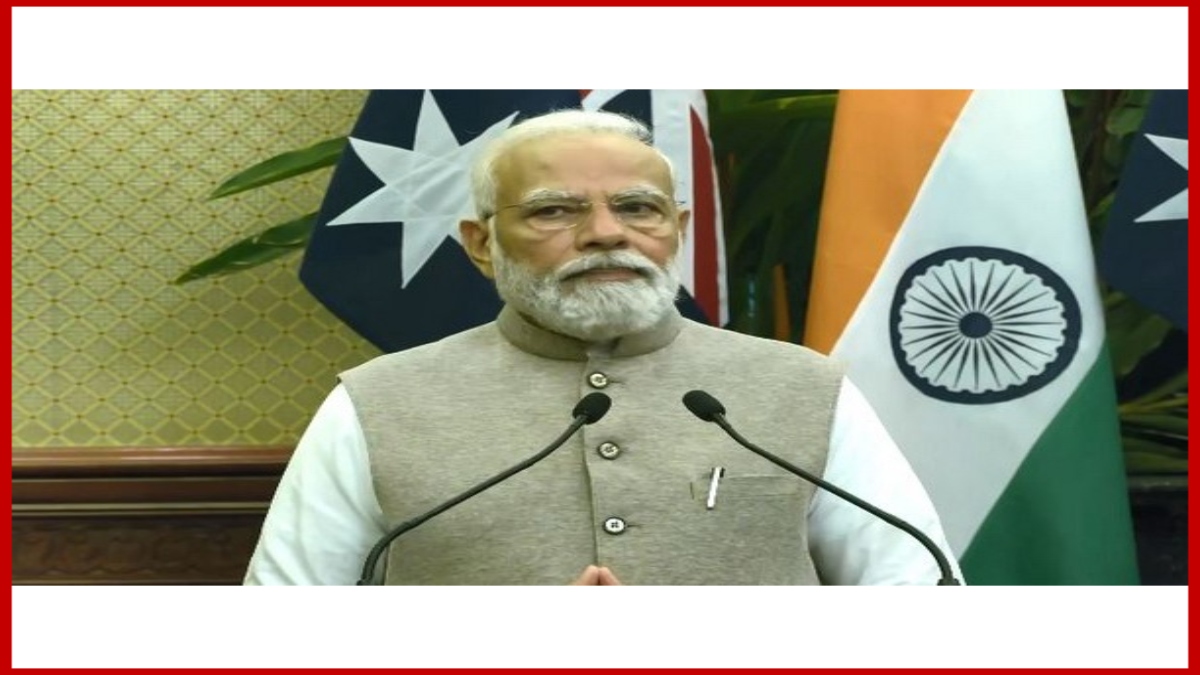 Gurugram: Prime Minister Narendra Modi during his address to the nation through 'Mann Ki Baat' on Sunday, spoke about various unique museums across the country and urged people to visit it and share attractive pictures taken there with the hashtag "#MuseumMemory."
Speaking about the unique camera museum in Gurugram, PM Modi said, "We have many different types of museums in India, which display many aspects related to our past, like, Gurugram has a unique museum – Museo Camera. It houses a collection of more than 8 thousand cameras belonging to the era after 1860."
After PM Modi spoke about the Museo Camera Museum in 'Mann Ki Baat', the founder and director of the museum Aditya Arya said, "We have created this unique public-private partnership museum and in today's, date when officers visit this place the only thing they say is this is the most successful public-private place."
"Firstly I didn't know that PM Modi talked about our museum when I got phone calls then I got to know about it," he said.
"There are many cameras in the museum and one of the most famous cameras is Century Graphic (Turn of the century) which was used to take portrait pictures in the studio. The camera was invested in 1900," Arya added.
Talking about the revolution of cameras, he said, "Now cameras are in your hands (mobile phone) which has a good speed for clicking pictures but the interesting thing about this camera (old camera) is there is no "Delete Button". So whatever we use to click from these cameras used to stay. Yes, the journey of photography has really changed."
Talking about more museums of India PM Modi further said, "Tamil Nadu's Museum of Possibilities has been keeping in mind 'Divyangjan'. Mumbai's Chhatrapati Shivaji Maharaj Vastu Sangrahlaya is where there are more than 70,000 objects have been preserved."
"In Indian Memory project, established in the year 2010, is one of a kind of online museum. It is engaged in connecting the links of India's Glorious history through photographs and stories sent from all over the world," he said,
He further said the list of museums across the country is very long and for the first time the necessary information about all the museums in the country has also been compiled. On the theme of the museum, what kind of objects are kept there, what are the contact details, all this is contained in an online directory.
PM Modi further urged, "I urge you that whenever you get a chance you do visit these museums of our country and do not forget to share the attractive pictures from there on #MuseumMemories do not forget to share the attractive pictures there on #MuseumMemories. This will strengthen the connection of Indians with our glorious culture."
PM Modi's monthly radio programme recently completed its 100th episode which was aired on April 26 live across the country.