Minor girl jumps off from speeding autorickshaw after driver Syed Akbar Hameed tries to molest her in Aurangabad (VIDEO)
WATCH: Minor girl jumps out of moving auto after driver tries to molest her in Maharashtra's Aurangabad.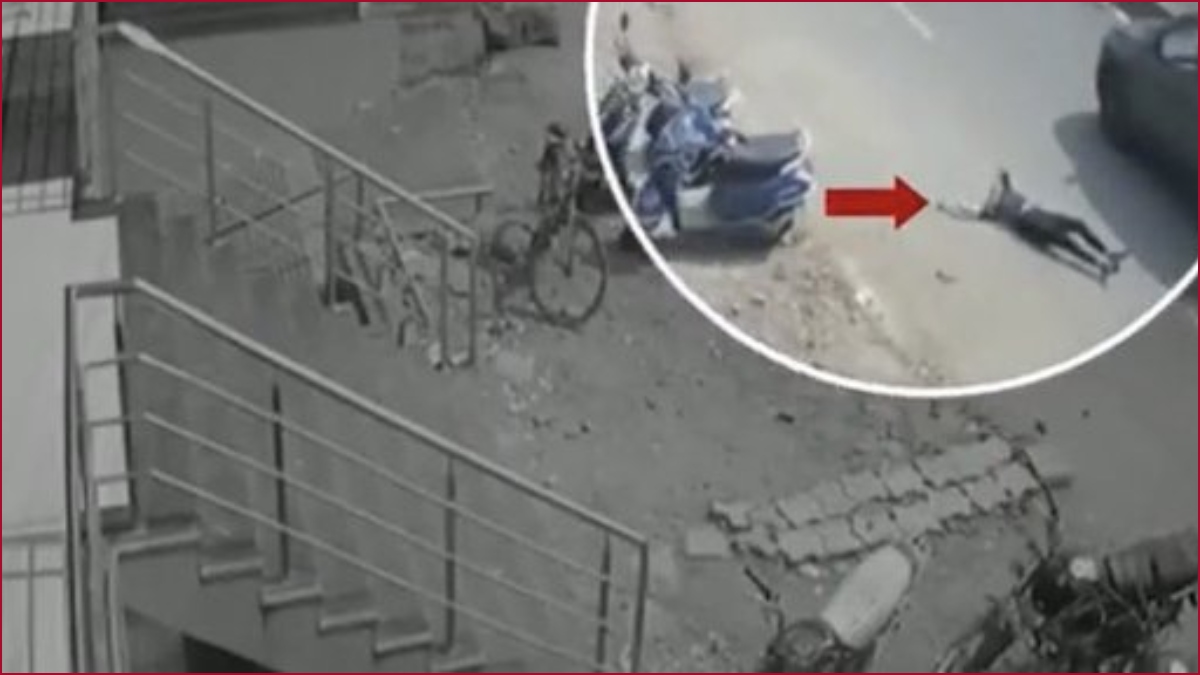 New Delhi: A video of a minor girl jumping off from a speeding autorickshaw in Maharashtra's Aurangabad has gone viral on social media.
The girl jumped from the moving vehicle after the autorickshaw driver allegedly molested her.
According to sources, the girl jumped from the vehicle to escape the crime on a busy road. The minor girl has sustained a head injury and is currently undergoing treatment at a hospital.
The accused driver has been identified as Syed Akbar Hameed. He has been taken into custody.
After the incident was reported, a case was registered under the Protection Of Children from Sexual Offences Act (POCSO) Act at Aurangabad's Kranti Chowk Police Station.
Sources said the incident took place on November 13 when the girl was returning home by auto after her tuition and was allegedly molested by the autorickshaw driver.
Here is how social media users have expressed shock over the incident:
A 17 year old minor girl jumps out of an auto rickshaw because the driver 'Sayyed Akbar' molests her.
The girl is admitted in the hospital with head injuries. This is an incident of Aurangabad.

Come on liberals & Urban Naxals, start protecting the molestor. pic.twitter.com/HG3thDJvoj

— Ashoke Pandit (@ashokepandit) November 16, 2022
After #Aftab another incident took place in Aurangabad where, a 17 year old minor girl jumped out of an auto rickshaw because the driver named 'Sayyed Akbar' molested her.

Condition of girls is critical now as she is admitted in the hospital with head injuries. @GaurangBhardwa1 pic.twitter.com/owgJbDCrEI

— फिलासफर©™ (@battyphilo) November 16, 2022
This happened is Aurangabad when Syed Akbar Syed Hameed (39) asked the girl to have a physical relationship with him. She's a minor and was coming back from her NEET classes.5 days back She took the same riksha and it was not a coincidence pic.twitter.com/3EXsve4Loq

— K🥀eshu (@keshu__15) November 16, 2022
Aurangabad, Maharashtra

Minor Hindu girl was going back home from tuition when auto rickshaw driver Syed Akbar Hameed molested her by asking her to have sex with him! After which the girl jumped, the girl has been admitted to the hospital. pic.twitter.com/Y3dJ2fT3bk

— Kalu Singh Chouhan (@kscChouhan) November 16, 2022
Our Daughters aren't safe anywhere from these 6th century cult monsters! #Aurangabad pic.twitter.com/UIESXrBVsL

— Mihir Jha (@MihirkJha) November 16, 2022