Noida: Drunk woman assaults security guard in residential society, latter lauded for showing restraint [WATCH]
Out of the three women, Anjali and Kakul have been detained while the search for Anjali is on, who went missing after the incident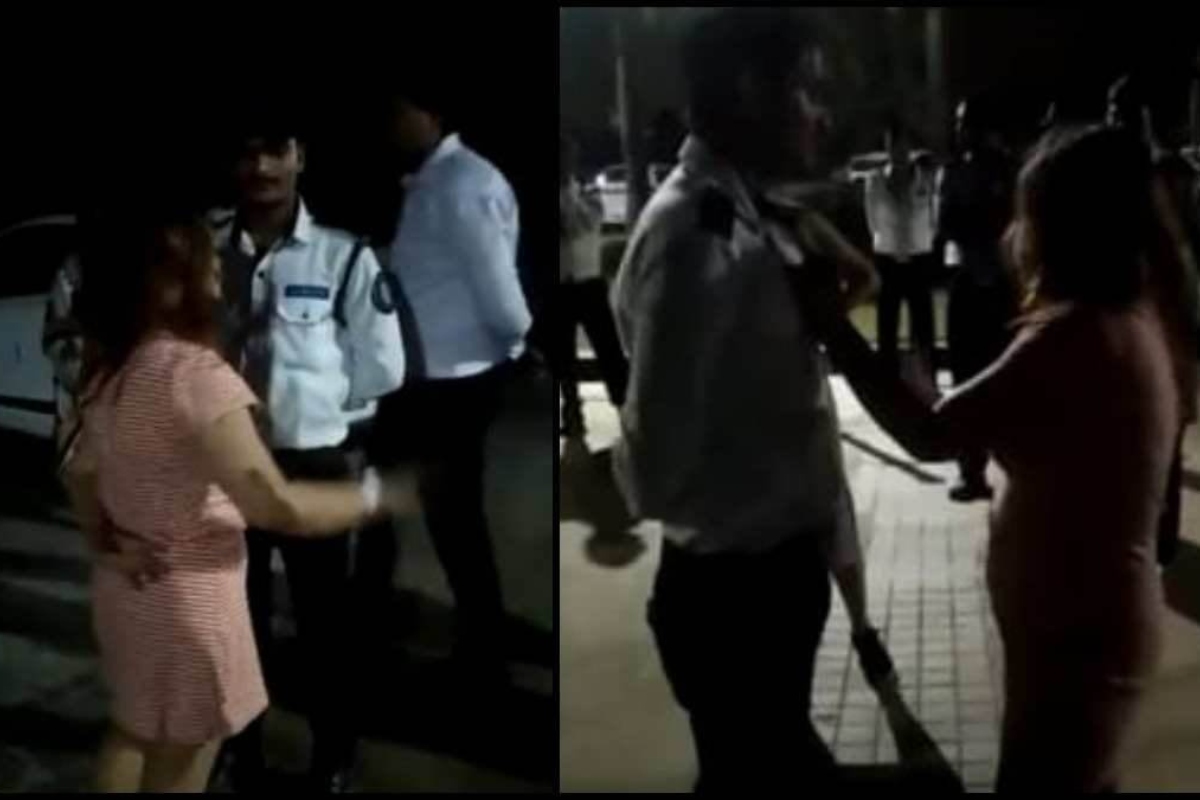 New Delhi: Yet another display of the rich mistreating and bullying the worker class has emerged from a residential society in the national capital region. In a recently surfaced footage, a woman at Noida's Ajnara Homes society can be seen assaulting a security person. Reason? He was discharging his duty.
In the now-viral video, a woman named Deeksha, who seems apparently drunk, can be seen engaged in an argument with the guard, when she abruptly holds his collar and forcefully removes the cap he was wearing, and threw it on the ground. Her action caught the security person completely off guard, however, he remain steady and did not seem rattled.
While the woman continues to hold his collar and assault him, the guard can be seen keeping his hands backward in order to restrain provocation. In the video, while Deesha's friend can be seen recording the video of the incident, one of the security person's colleagues can also be seen capturing it on his mobile phone camera.
Watch:
नोएडा की फेज तीन कोतवाली क्षेत्र स्थित अजनारा होम्स सोसायटी में नशे में धुत महिला ने काटा हंगामा, गार्ड को पीटा।#Noida #NodiaViralVideo #NoidaWoman pic.twitter.com/5Wqe00PHo7

— Gautam Geetarjun (गीतार्जुन) (@GautamGeetarjun) October 8, 2022
However, the Uttar Pradesh Police has taken action in the matter after receiving a complaint from the victim. Out of the three women, Anjali and Kakul have been detained while the search for Deeksha is on as she went missing after the incident.
According to initial reports, Anjali runs a food supplement business and is Deeksha's sister. Kakul is their friend.