Noida woman joins anti-hijab protests, cuts her hair to show solidarity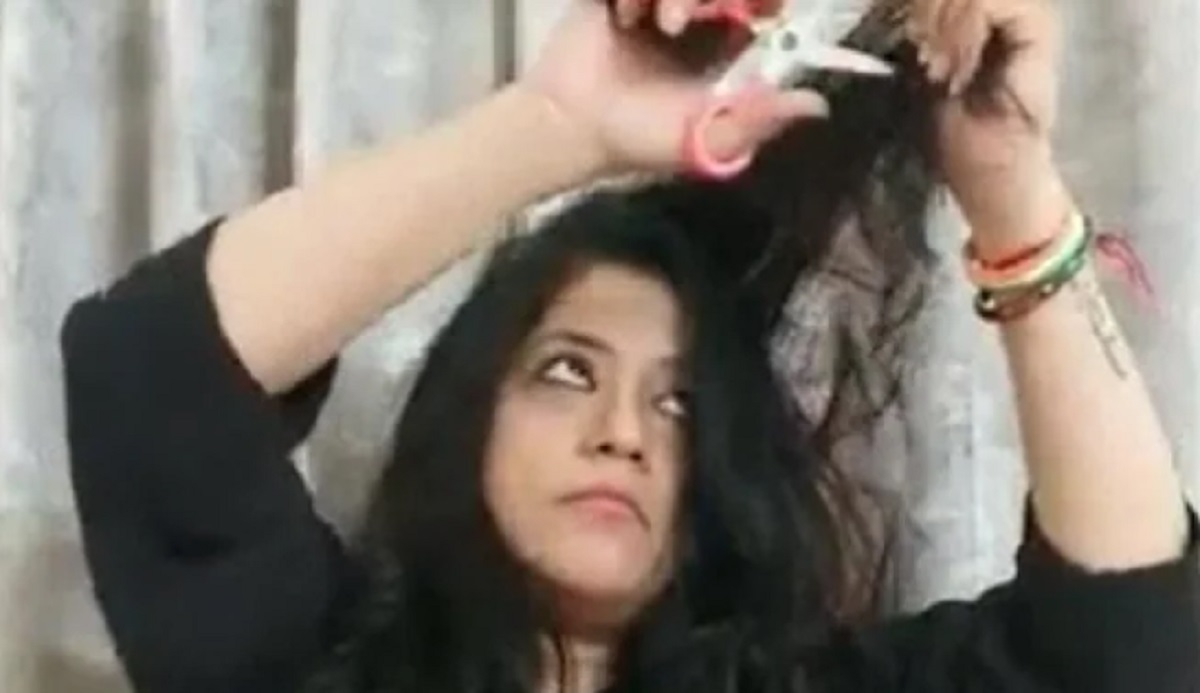 New Delhi: The wave of anger & outrage that erupted after death of 22-year-old Mahsa Amini in Iran continues to spread across new frontiers and find global support. In the latest show of support, a Noida based woman cut her hair to express solidarity with the Iranian protesters.
The woman identified as Dr. Anupama Bhardwaj slashed her tresses in support for ant-hijab protests.
She also shared a video of hair-cutting on the social media and urged others to come forward and raise a collective voice against oppressive regimes.
"Such incidents in the 21st century are extremely unfortunate. All must come together to vociferously protest against such atrocious move," she said.
Currently, more than 50 Iranian cities, towns, and villages are witnessing protests. Iran govt's call & appeals to people to maintain calm has gone unheard as scores of protesters are joining the stir against regime.
Europe also reverberated with strong voices of protest. Belgium foreign minister left the global audience stunned when she cut her hair inside the Parliament to protest against draconian policies of Iranian govt. She was joined by 2 other leaders who also slashed their hairs in the House to express solidarity with the anti-govt demonstration in Iran.
Belgium's foreign minister and two other lawmakers cut their hair in parliament, in solidarity with anti-government demonstrations in Iran triggered by the death of 22-year-old Mahsa Amini while in custody of the country's morality police https://t.co/NuY7HC0JCa pic.twitter.com/qEzKlAbB8x

— Reuters (@Reuters) October 7, 2022
Mahsa Amini was a young Kurdish woman who visited Iran's capital Tehran for sight-seeing but was apprehended by the morality police enforcing hijab rules. They alleged that the woman wasn't wearing hijab properly and hence she was arrested. However, she died in custody, prompting wide-scale protests against the oppressive & tyrannical regime.
The Iranian security forces have intensified the clampdown, using tear gas & clubs to disperse people but protesters haven't relented rather fresh surge of protests is being witnessed. Many women are publicly chopping off their hair and burning their hijab to bolster protest against govt. They are protesting the draconian laws of regime and are also chanting 'death to the dictator'.