#NoidaTwinTowers trends: Netizens share hilarious memes and jokes ahead of Noida Supertech twin towers demolition
#NoidaTwinTowers trends: Netizens share hilarious memes and jokes ahead of Noida Supertech twin towers demolition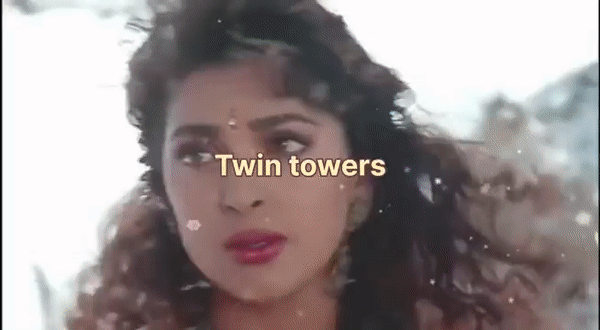 New Delhi: Finally after 9-year-long battle, the Noida Supertech twin towers are all set to be demolished today at 2.30 pm. The permission for demolishing the twin towers with explosives was given by the Supreme Court.
It is said that after the demolition of the Noida Supertech twin towers, Apex (32 storeys) and Ceyane (29 storeys) towers will leave approximately 35,000 cubic metres of debris which will at least take three months to be cleared.
Earlier, the exercise was supposed to start on August 21 but the Noida Authority's request was accepted by the Court and the exercise date was extended to August 28.
Meanwhile, hash tag Twin towers and Noida tin towers is trending on social media, here are some of the memes and jokes that are being shared on micro blogging site-Twitter.
Osama bin laden right now.#TwinTowers pic.twitter.com/qgEBZmVtTO

— Vodka + Cyanide (@Riskiest_Poison) August 28, 2022
#TwinTowers to all news channel pic.twitter.com/sj9wZMX2Vj

— memes_hallabol (@memes_hallabol) August 28, 2022
Excitement level for #TwinTowers >>>> pic.twitter.com/PGf0WA9iaV

— Aman ? (@iamboyaman) August 28, 2022
Bollywoodians watching 100crs thing going to become trash#TwinTowers pic.twitter.com/ZYVn2P5fhz

— Aj (@AjessePinkman) August 28, 2022
Me on terrace of my building to watch live demolition of #TwinTowers pic.twitter.com/Tbe8SPHu8h

— Prabhat Singh ? (@Prabha8Thakur) August 28, 2022
Reporters outside twin tower#TwinTowers pic.twitter.com/Q3LgFB6LRS

— Farooque Nawaz (@farooquenawaz0) August 28, 2022
People taking last selfie with #TwinTowers .#SupertechTwinTowers pic.twitter.com/x2McoLwAin

— the VAIBHAV?? (@kaaaatilana) August 28, 2022
Same vibe for the demolition among the media ???#TwinTowers #TwinTowersDemolition pic.twitter.com/5WJcvQZ2Yz

— Manish?? (@manibhaii16) August 28, 2022
Nobody
Media Reporter's outside of Twin Towers#TwinTowers pic.twitter.com/LrxbSevpUe

— Pankaj Gautam (@Tea_holicc) August 28, 2022
#TwinTowers
been there, done that pic.twitter.com/7nlcKGrf8M

— BekaarAadmi? (@BekaarAaadmi) August 28, 2022
Noida #TwinTowers after watching demolition of Twin Towers in America: pic.twitter.com/TzPiMhxMhV

— UmderTamker (@jhampakjhum) August 28, 2022
Noida's TwinTowers after Demolition today at 2:30 pm :- pic.twitter.com/0GMRyGMZHL

— Pranjul Sharma (@SharmaaJie) August 28, 2022
RDX everywhere #TwinTowers pic.twitter.com/NqslqB99wL

— Shayarcaster (@shayarcaster) August 28, 2022
Today #TwinTowers at 2:30 p.m. : pic.twitter.com/KhpTSkp0wy

— Raghav Masoom (@comedibanda) August 28, 2022
#TwinTowers #NoidaTowerDemolition

Terr0rists today while seeing #TwinTowerDemolition ? pic.twitter.com/W7TtAA2lno

— Shruti (@kadak_chai_) August 28, 2022
Media outside of #TwinTowers from yesterday: pic.twitter.com/1IFvdP3KMg

— Shruti (@kadak_chai_) August 28, 2022
#TwinTowers at 2:30 p.m today* pic.twitter.com/cVXe7v6CFp

— Pintu Kumar (@KumarPintu1222) August 28, 2022
#TwinTowers to news channels today. pic.twitter.com/sGXrKTeI7S

— अंधभक्त jerry ? (@jerryastic) August 28, 2022