Now, Mallikarjun Kharge's son insults PM Modi; calls him 'nalayak beta'; BJP hits back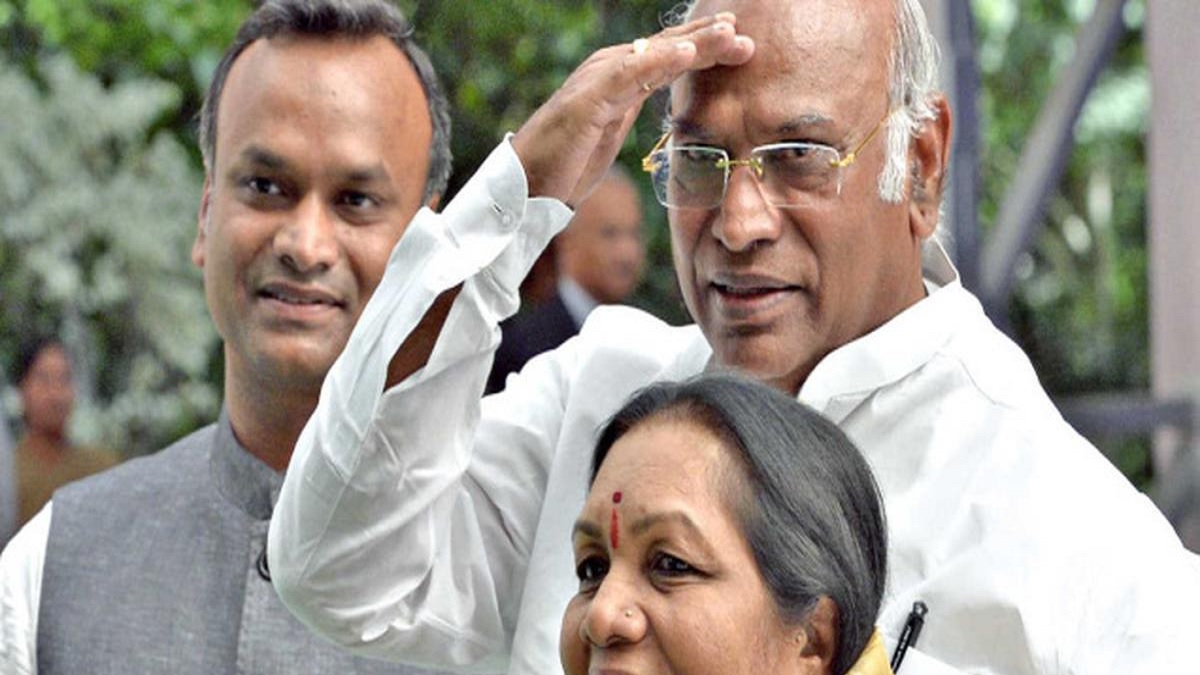 New Delhi: Amid the heated campaign for Karnataka Assembly elections, Congress leaders are making a lot of noise, even if that comes at a cost of strong backlash from Bharatiya Janata Party (BJP) leaders & people.
Days after Congress chief Mallikarjun Kharge called Prime Minister Narendra Modi a 'poisonous snake', his son Priyank Kharge made an objectionable remark agains PM Modi at an election rally in Karnataka today.
"Recently you told the Banjara community that doesn't worry a son of Banjara is sitting in Delhi. What to do with such a useless son? How do we run the household with such a useless son," said Priyank Kharge, son of Mallikarjun Kharge.
कलबुर्गी :- कांग्रेस अध्यक्ष मल्लिकार्जुन खड़गे के बेटे और कांग्रेस विधायक प्रियांक खड़गे ने पीएम मोदी की तुलना नालायक बेटे से की, कुछ दिन पहले मल्लिकार्जुन खड़गे ने पीएम मोदी को कहा था जहरीला सांप pic.twitter.com/z0z6cRnvhs

— Newsroompost (@NewsroomPostCom) May 1, 2023
Days ago his father & Congress President Mallikarjun Kharge sparked off a major political row over his 'poisonous snake' barb on Prime Minister. His likening of PM Modi to poisonous received a lot of angry retorts from BJP & backlash from people. Later, he clarified that he was referring to the party & not any individual i.e. PM Modi.
BJP tears into Kharge's son
Reacting strongly to indecent & inappropriate remarks, the BJP slammed the Congress as well as Kharge's son for choosing 'filthy' language for the Prime Minister.
"I have high regard for Kharge ji because I have worked with him. He was not like this in Karnataka but he is a changed man. Now, his son has started the same thing. He called our PM some bad words. We are in the people's court they will think and decide," said BJP leader Chalavadi Narayanaswamy.
Meanwhile, the BJP released its election manifesto for Assembly Elections today. BJP President JP Nadda unveiled the manifesto in presence of CM Basavaraj Bommai & also party veteran BS Yeddyirappa.