From Shah Rukh Khan to Prabhas: AI artist imagines Indian actors as old men, post goes viral
Taking to the trend, Artist SK MD Abu Sahid shared pictures of actors in their old avatars.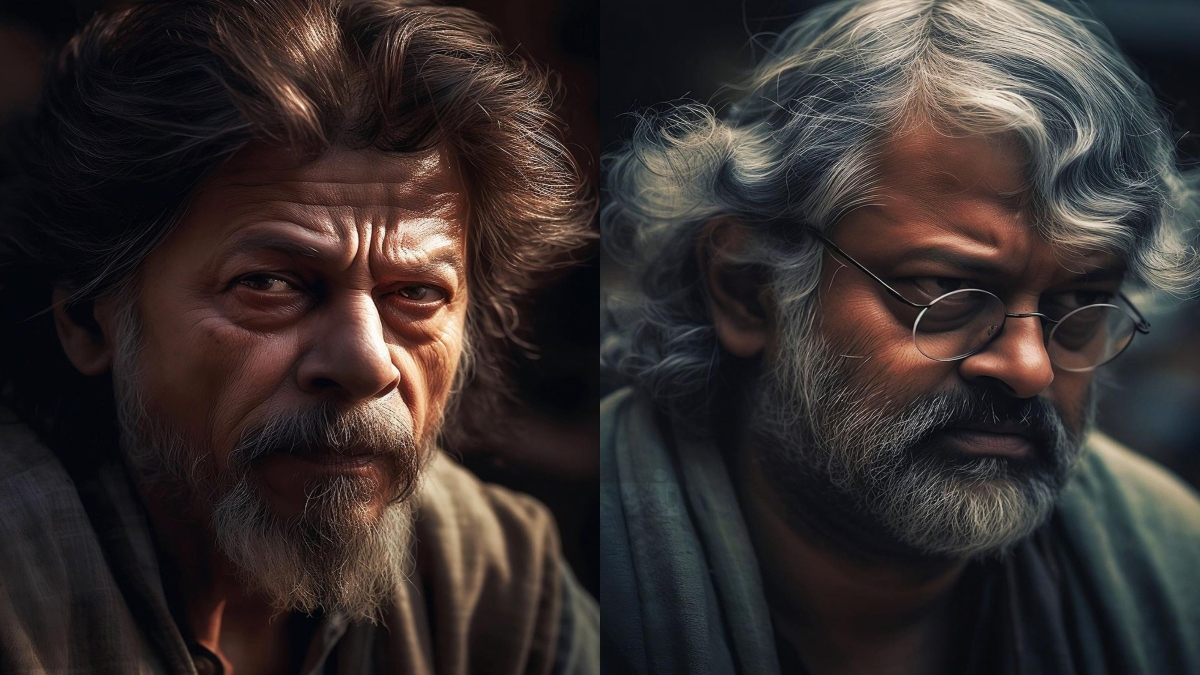 New Delhi: Artificial Intelligence (AI) tools have emerged as the new trend and artists and photographers across the globe are exploring the tools to bring out unimaginable and unreal pictures. AI has helped with the re-imagining of the world and tech-savvy people are giving a fine dose of AI-generated images for people to enjoy. Taking to the trend, Artist SK MD Abu Sahid shared pictures of actors in their old avatars.
The artist shared pictures of 10 actors including, Ranbir Kapoor, Shah Rukh Khan, Salman Khan, Aamir Khan, Allu Arjun, Prabhas, Akshay Kumar, Shahid Kapoor, Hrithik Roshan, and Mahesh Babu. AI gave big white beards, dark circles, and long grey hair to most of them and the tool ensured that the celebrities does not lose their charm even in old age. Prabhas and Salman Khan were also shown wearing glasses.
View this post on Instagram
The viral Instagram post gained over 46K likes in four days. The viral post was lauded by netizens in the comment section, while some also shared some hilarious remarks about Anil Kapoor remaining forever young.
While some found them to be accurate, others shared analogies like Hrithik looking like Ranbir and Shahid Kapoor looking like Emraan Hashmi. People also wrote that Hrithik looked like the old man from 'Dhoom 2' while Ranbir looked like old 'Sanju'.
Sahid enjoys a following of 22.2K on Instagram and his posts re-imagining male cricketers and footballers as women also went viral on the internet. He has also shared posts about Bollywood actors as Disney characters and Harry Potter characters celebrating Eid. Taking up trending and popular content and re-imagining it using AI has led to Sahid's popularity on social media.