"Software engineers kindly do not call" Matrimonial ad for groom goes viral; netizens react
Matrimonial ad for a groom goes viral on Twitter, here is what happened next-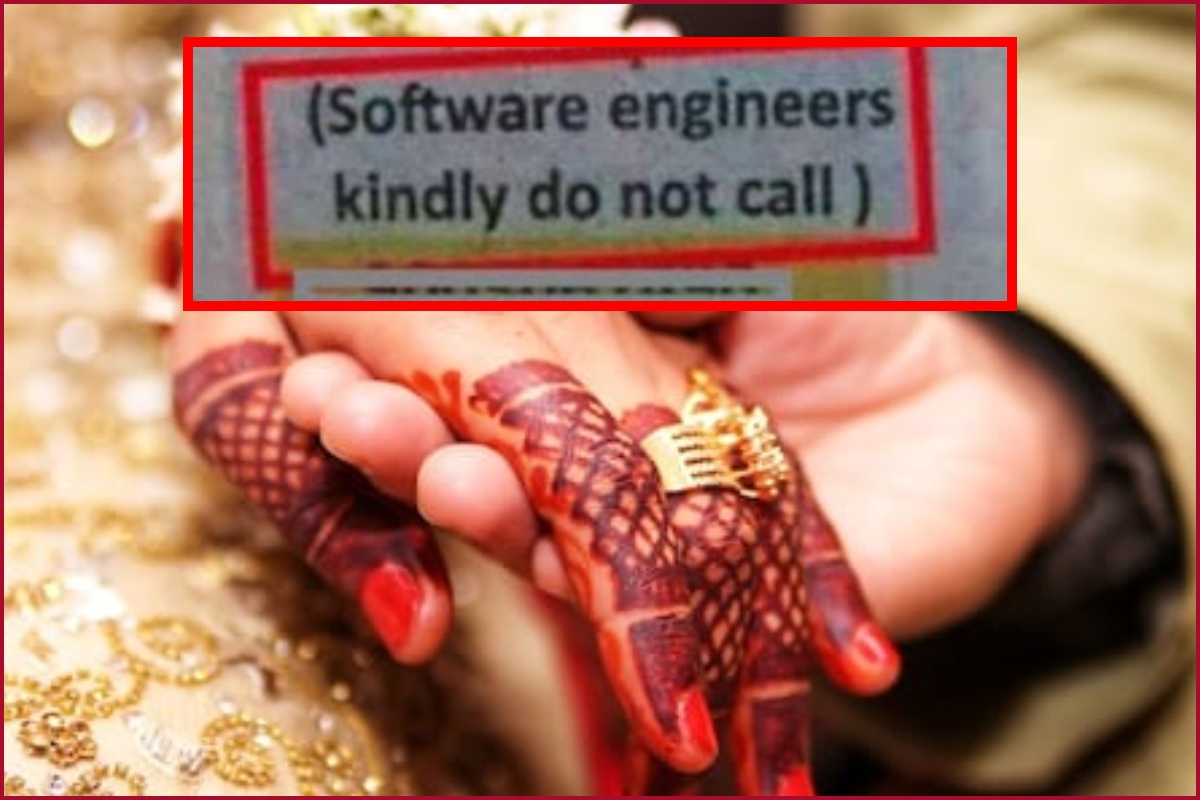 New Delhi: In recent years hunting for groom and bride through advertisement, online and on social media has become a new trend that we all have seen. Several advertisements have even made headline, thanks to the digitisation. Some adds and search for life partners have even gone viral on social media and resulting to online memes and discussions.
Yet again, an advertisement for a groom has gone viral on micro-blogging site- Twitter.
The particular line that grabbed everyone's eyeballs reads "Software engineers kindly do not call".
Twitter user who shared the advertisement picture, captioned it "Future of IT does not look so sound."
Future of IT does not look so sound. pic.twitter.com/YwCsiMbGq2

— Samir Arora (@Iamsamirarora) September 16, 2022
The picture of this particular advertisement has gone extremely viral on social media.
Don't worry..Engineers don't rely on some newspaper ad. They find everything on their own.

— Ajay sharma (@Ajaysha17977479) September 16, 2022
Software Engineers these days search everything online (including bride). So this ad poster need not worry about them. They anyway will not look newspaper ad.

— Vivek Kumar (@kumar__vivek) September 16, 2022
Sir but without IT industry globalisation can not be imagined and modern world will not there in its morden form.

— Vimal Kumar (@vrchaubey) September 16, 2022
Kya mechanical wale call kar sakte hai?

— dr_vee (@dr_veeprakash) September 16, 2022
Looking at the ad, the whole country's future doesn't look so sound.

— Ashutosh Vishwakarma (@aashutoshaawara) September 16, 2022
— JD Singh (@jaideepsethiya) September 16, 2022
Expected Age not mentioned of probable partner. 🤣

— Manu Pandit (@panditonrail) September 16, 2022
Well this is not the first-time that such ad has taken internet by storm.
WATCH