Pak-returned Geeta reunited with mother in Maharashtra, burn mark on abdomen helped trace family
Purohit tells that Geeta was only 8 years old in the year 2000 when she had left home and boarded a train from Parbhani railway station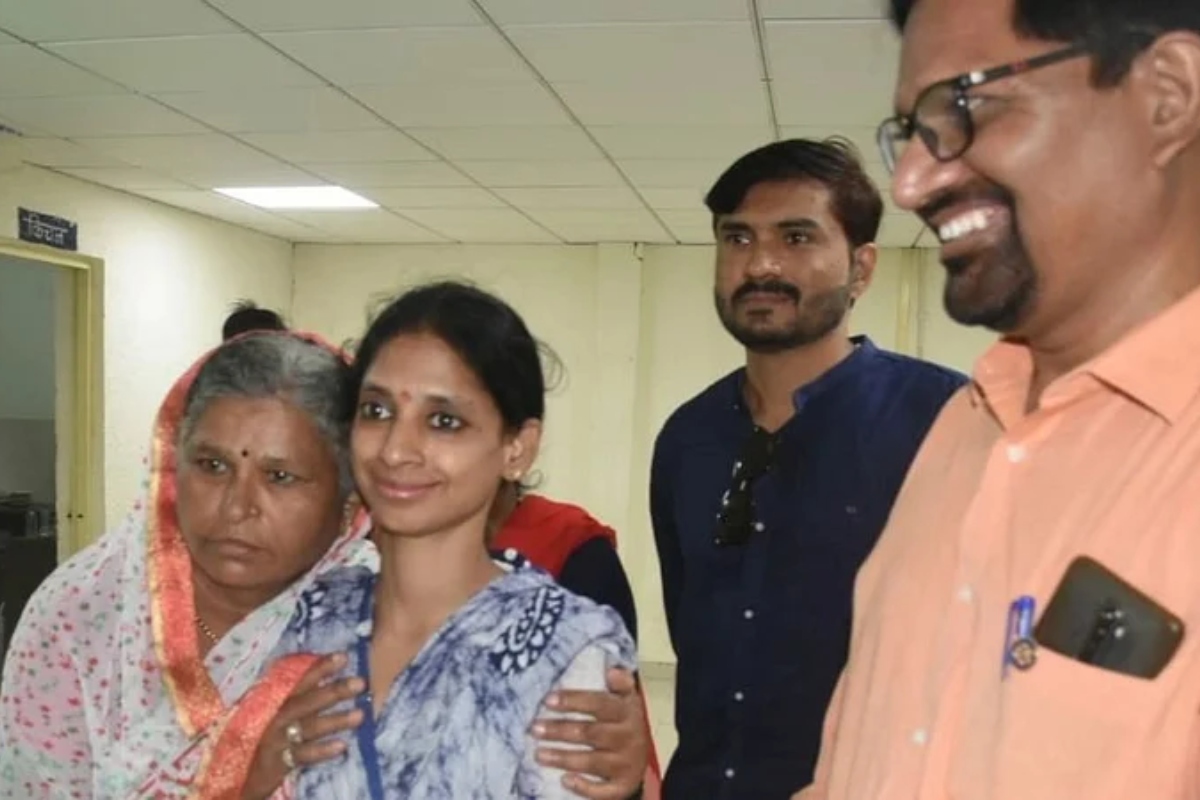 New Delhi: Hearing-and-speech-impaired Geeta, who accidentally crossed the Indo-Pak international borders years ago and separated from her kins, has finally been reunited with her family in Maharashtra.
After a happy reunion with her birth mother, Geeta visited Bhopal on Tuesday in order to express her gratitude to the Madhya Pradesh Government Railway Police (GRP) for their endeavour to find her family.
Geeta arrived at the GRP headquarters along with her mother, sister and sign language expert Gyanendra Purohit, who played a significant role in her quest to search for her family.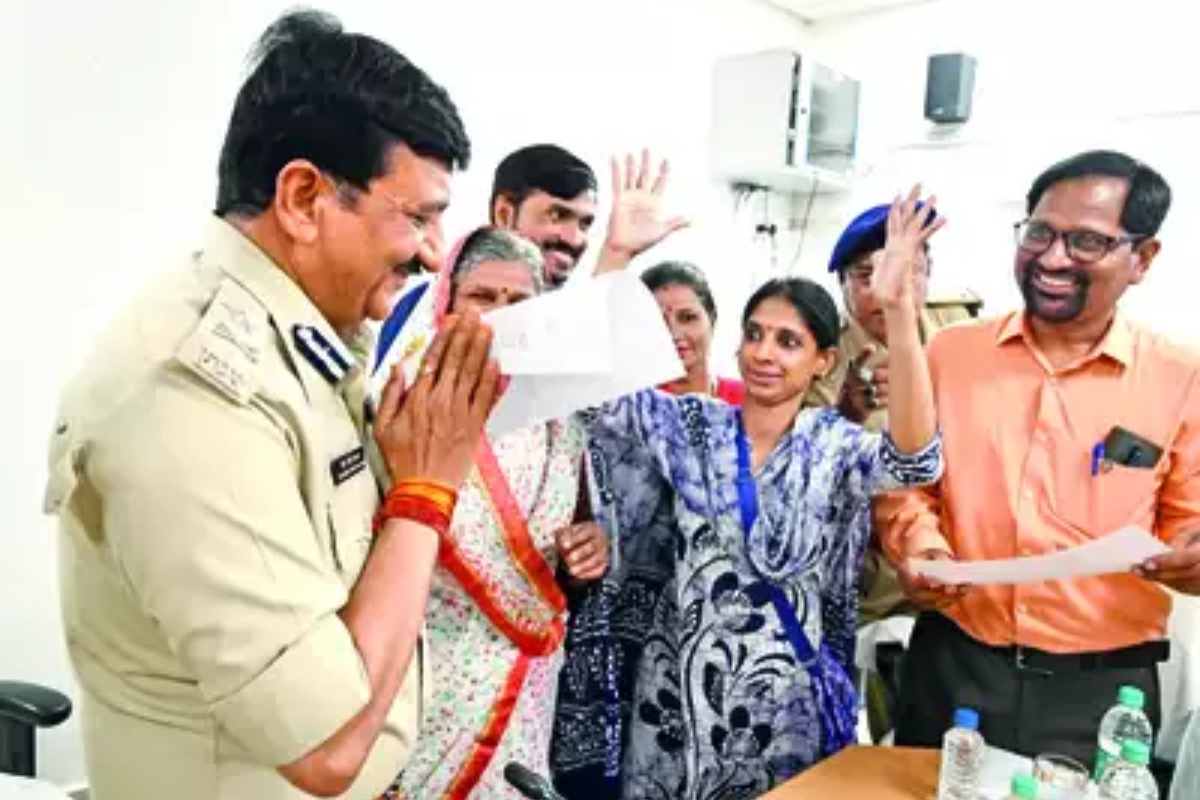 Here's how Geeta ended up in Pak 
Purohit tells that Geeta (original name Radha) was only 8 years old in the year 2000 when she had left home and boarded a train from Parbhani railway station and reached Amritsar, where she got lost.
In Amritsar, she tried to convey to people through sign language that she was lost and wanted to return home, but nobody could understand. Though some at the station thought that she was from Pakistan and booked her a ticket in Samjhota Express, and that's how Geeta reached Lahore via an train.
When her story reached late Sushma Swaraj
In Lahore, people named her Geeta and even made her a place of worship as per Hindu customs. SP (Railways) Hitesh Chaudhary says when Geeta's story reached former Minister of External Affairs (late) Sushma Swaraj, she made arrangement for her to fly back to India.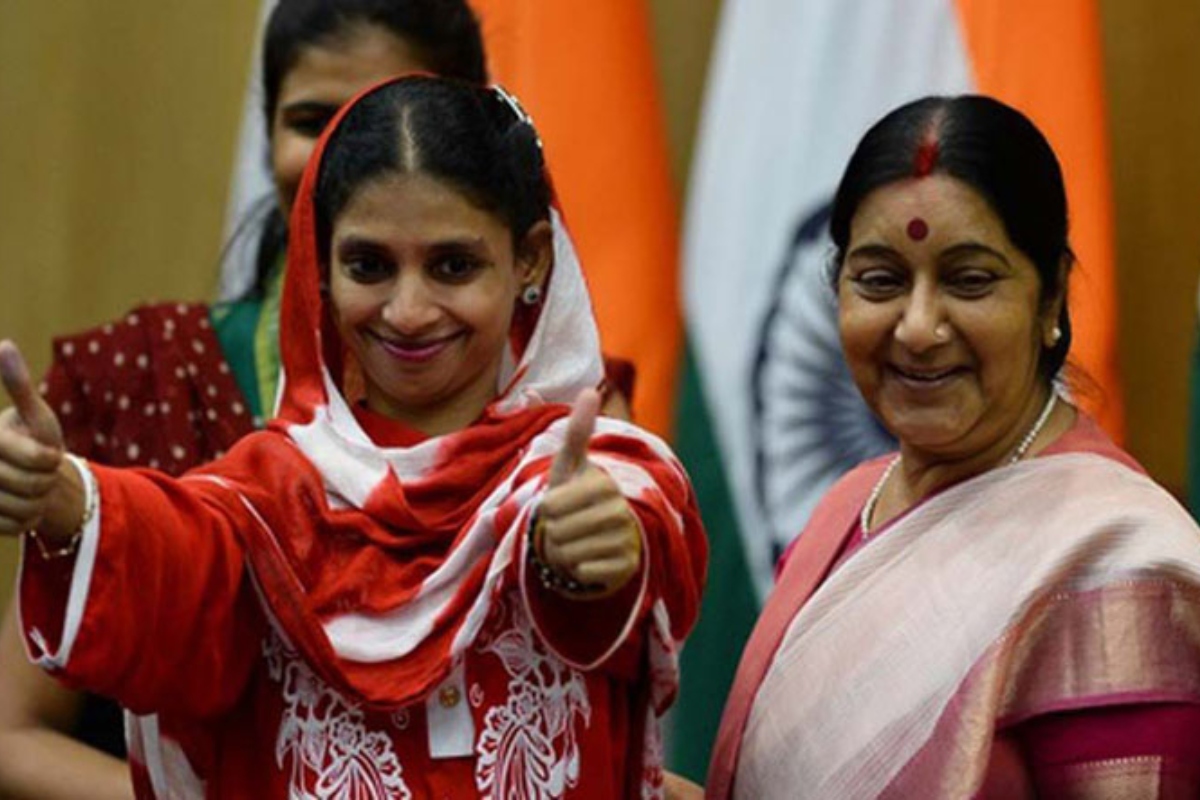 Later in year 2020, GRP officials Mohammed Azhar and Sadhna were deployed along with Gyanendra Purohit to search Geeta's birth family. After a period of five years being arrived in India, Geeta was identified by her mother through a burn mark on her abdomen, while the team was looking for her family in Maharashtra.
Meanwhile, after a dramatic journey from being seperated from her family as a child and finding her way back home, when asked about her future plans, Geeta said that she wants to become self-reliant and wishes to offer her services for deaf and dumb children.