PFI Banned: Popular Front of India's Twitter account taken down "in response to a legal demand"
PFI Banned: Popular Front of India's (PFI) official Twitter account has been withheld in India "in response to a legal demand."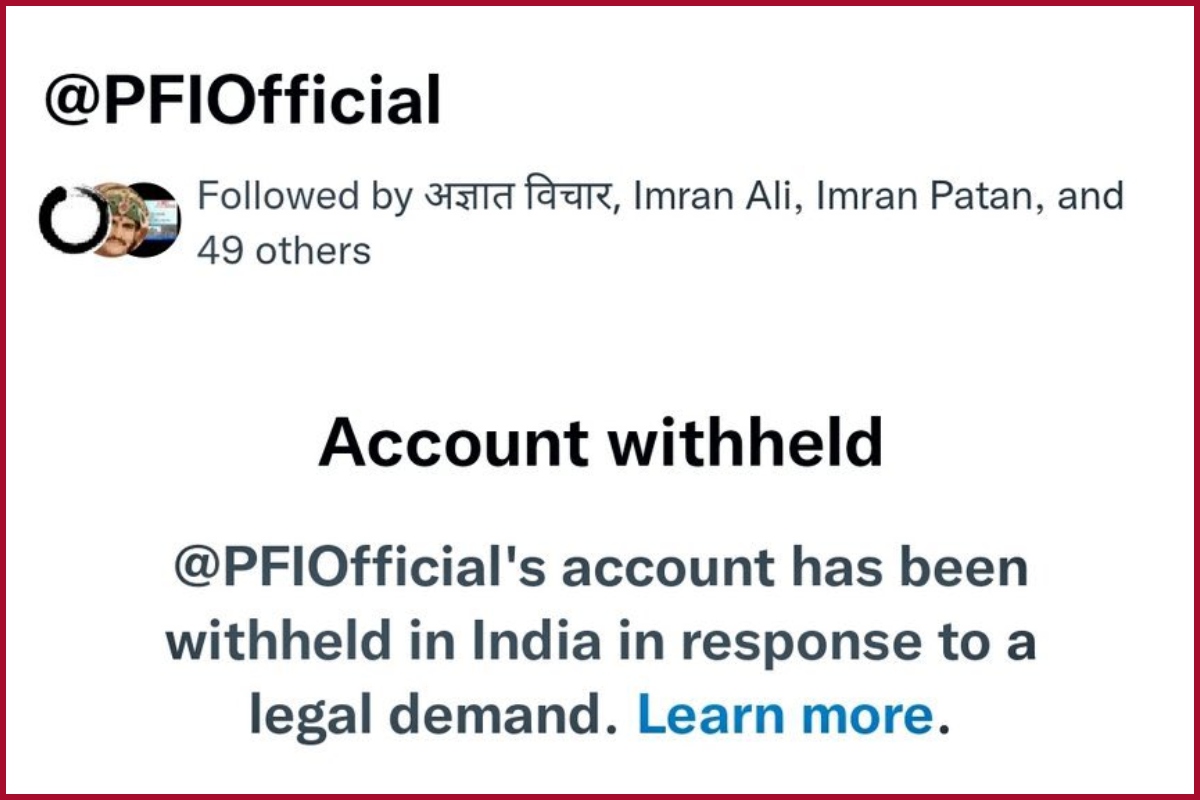 New Delhi: Popular Front of India (PFI)'s Twitter account has been taken down a day after group was banned for 5 years on Wednesday.
The Twitter account has been withheld in India "in response to a legal demand."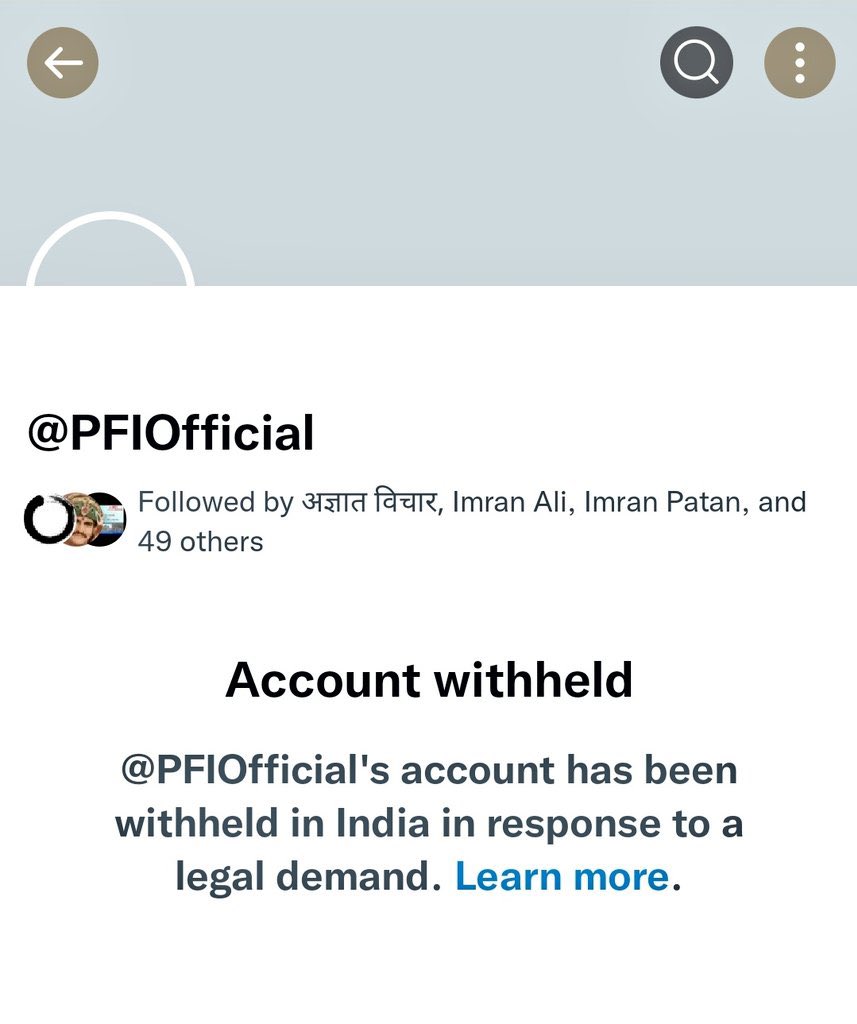 The ban was imposed for five years after two rounds of nationwide raids on PFI earlier this month.
According to reports, around 100 people who were linked to these outfits have been detained by authorities during these raids.
The National Investigation Agency have alleged that the PFI has links with the Islamic State terror groups.