PM Modi flags off the Vande Bharat Express between Secunderabad and Visakhapatnam
Prime Mininister Narendra Modi today flagged off the Vande Bharat Express between Secunderabad and Visakhapatnam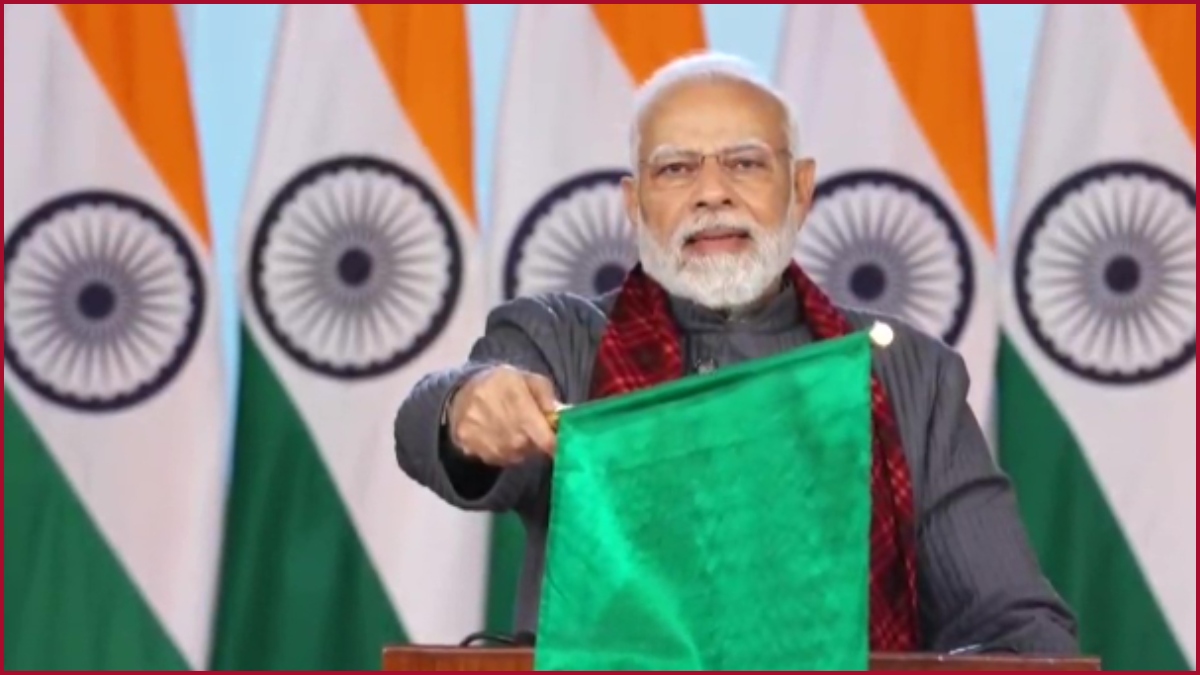 New Delhi: Prime Minister Narendra Modi today flagged off the Vande Bharat Express between Secunderabad (Telangana) and Visakhapatnam (Andhra Pradesh).
This is the eighth Vande Bharat Express train introduced by the Indian Railways.
PM Narendra Modi hailed the Vande Bharat project as true replica of India moving out of mentality of dependence and moving towards self-reliance.
Earlier, Minister of Railways Ashwini Vaishnaw had conducted a pre-launch inspection of the Vande Bharat train.
This Vande Bharat Express train will be connecting Secunderabad with Visakhapatnam. This is also the first train connecting the Telugu-speaking states of Telangana and Andhra Pradesh. The train will cover a distance of around 700 km, added the statement.
This Vande Bharat express will have stoppages at Visakhapatnam, Rajahmundry and Vijayawada stations in Andhra Pradesh and at Khammam, Warangal and Secunderabad stations in Telangana.
Railway Minister Ashwini Vaishnaw called the Vande Bharat an outstanding train. He said the train can travel 0-100 km in 52 seconds.
He said the designs of the Vande Bharat are even better than that of aeroplane.
Secunderabad| Vande Bharat is an outstanding train. It can travel 0-100 km in 52 seconds,whereas other trains in world take 54 to 60 seconds. Designs of Vande Bharat are even better than that of aeroplane,it can provide at most comfortable travelling:Ashwini Vaishnaw,Railway Min pic.twitter.com/UH0kuUBHuS

— ANI (@ANI) January 15, 2023