PM Modi gave decisive turn to issue of women's reservation: JP Nadda
"But Nari Shakti Vandan Adhiniyam is an identity of our government, our PM and our perspective on the women in society and it gives it a direction," he said.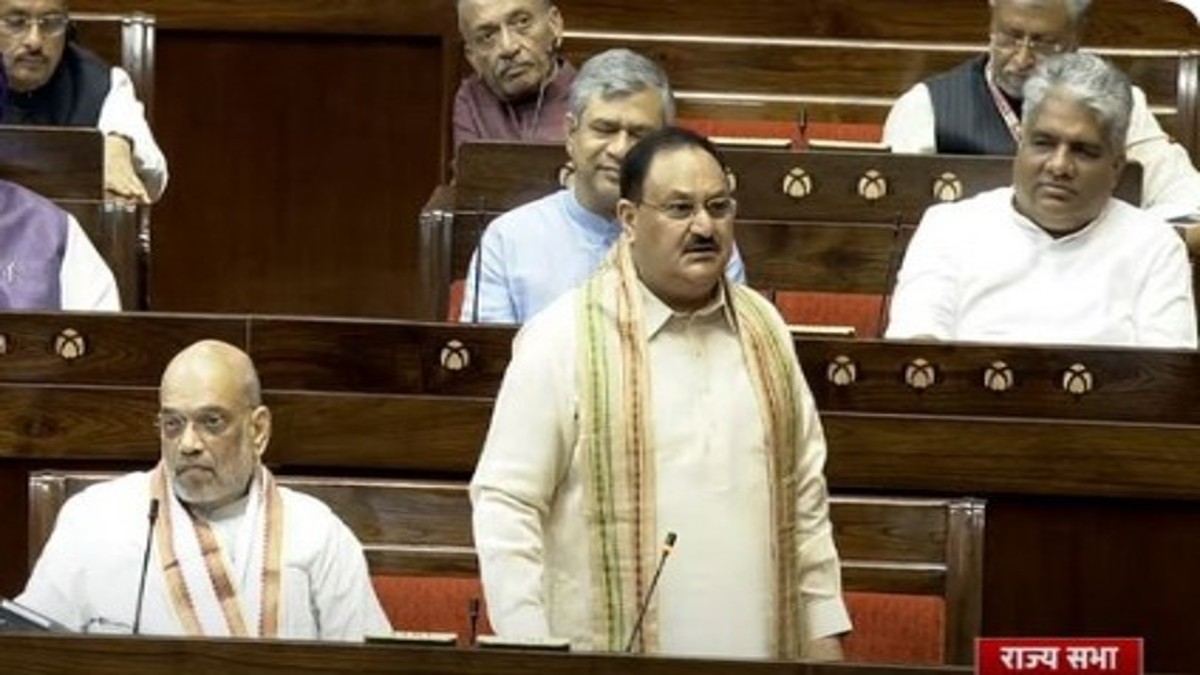 New Delhi: Noting that Indian women are playing a leading role in fields such as science, education and economy, BJP president JP Nadda said on Thursday that the Modi government has taken several steps for the empowerment of women in the last nine years.
Participating in the debate on the Women's Reservation Bill in Rajya Sabha, the BJP chief said that Prime Minister Narendra Modi had given a decisive turn to the long-pending issue of women's reservation with the government bringing a new bill to give them reservation in Lok Sabha and state assemblies.
"I would like to thank Prime Minister Shri Narendra Modji, who finally concluded the long-discussed issue of reservation for women by means of the Nari Shakti Vandan Bill. I would also like to thank him for all the efforts he has made to empower women in the past nine years," Nadda said.
He said the 21st century is women's century.
#WATCH | Women's Reservation Bill | In Rajya Sabha, BJP president and MP JP Nadda says, "…If we speak of ISRO and look at the scientists – be it Mars Mission or Chandrayaan or Aditya L-1, women scientists have a significant contribution in all of them…" pic.twitter.com/fYr9pa2DWb

— ANI (@ANI) September 21, 2023
"Be it the field of science, military, education, or economy, we are proud that Indian women have been in the leading role. It is not just the presence of the women, but the respect they are gaining in the world that tells us about their contribution across fields," Nadda said.
"Research tells us that the sensitivity of a woman is more than a man's, as a result of which, their capability in decision-making is better and quicker… As public figures, women are more accessible than men, and even the corruption level is lower when there is a woman representative," he added.
Referring to Congress member Ranjeet Ranjan's remarks on the name of the Bill given by the BJP-led government, Nadda said people might have different opinions about the names.
"But Nari Shakti Vandan Adhiniyam is an identity of our government, our PM and our perspective on the women in society and it gives it a direction," he said.
He said women scientists have made a significant contribution to ISRO's projects including the Mars Mission, Chandrayaan-3 or Aditya L-1.
The Constitution (One Hundred and Twenty-Eighth Amendment) Bill, 2023 was moved for passing in the House by Law Minister Arjun Ram Meghwal.
The Bill was passed by Lok Sabha on Wednesday.
In her remarks, Ranjeet Ranjan demanded immediate implementation of the Bill and asked why it took nine years for the Modi government to bring it.
She said that Bill had been brought to gain political mileage in view of the Lok Sabha polls next year.
Ranjeet Ranjan said the women's reservation bill brought by the Congress-led UPA government was passed in Rajya Sabha in 2010, and the general elections were four years away. She said the UPA government had brought the bill with the sole purpose of empowering women.