PM Modi likely to visit Ayodhya for Deepotsav celebrations on October 23; Full schedule here
Prime Minister Narendra Modi likely to visit Ayodhya to celebrate the festival of light- Diwali on October 23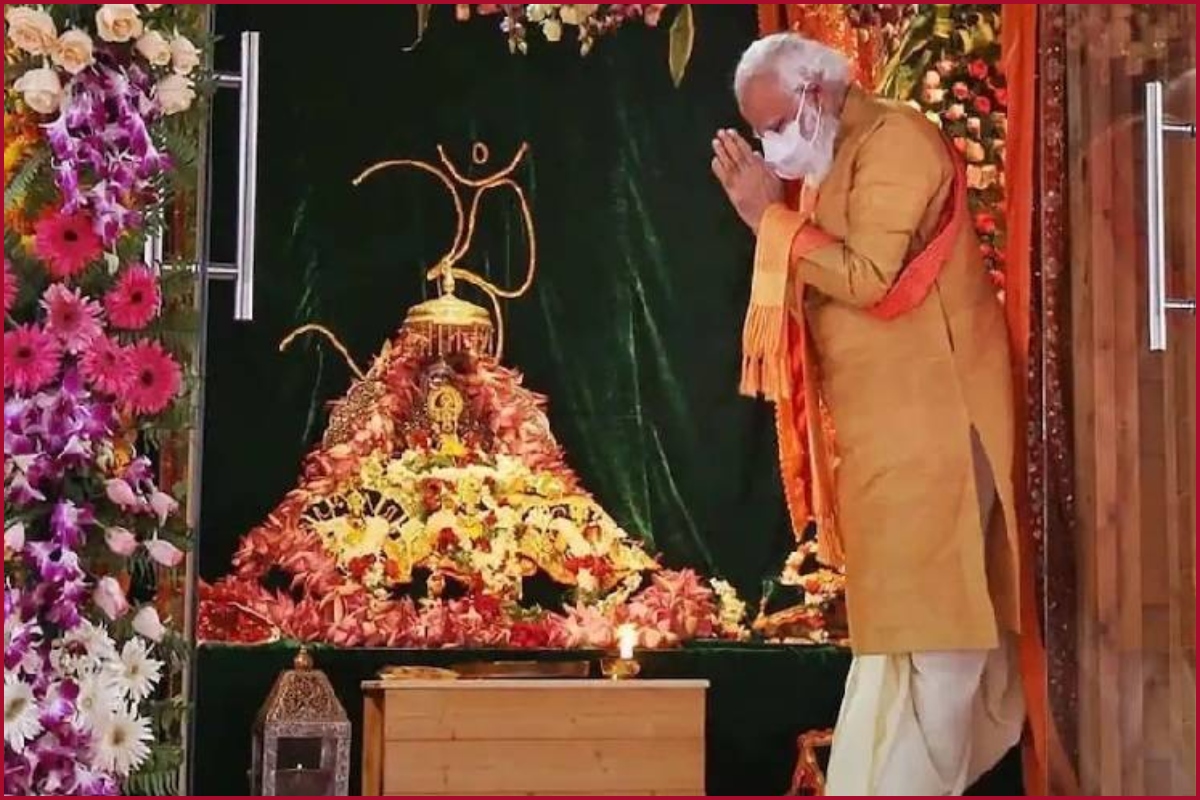 New Delhi: Prime Minister Narendra Modi is likely to visit Ayodhya to celebrate the festival of light- Diwali on October 23 (Sunday.) Ahead of PM Modi's visit the security arrangements have been beefed up in the holy city of Uttar Pradesh.
According to reports, PM Modi will also offer prayers at the Ram temple.
Uttar Pradesh Chief Minister Yogi Adityanath will also visit the holy city to take stock of preparation for the Deepotsav celebrations. In about one month, this will be UP CM Yogi Adityanath's fourth visit to Ayodhya.
Also, PM Modi is ecpected to inspect the Ram Janambhoomi Teerth Kshetra, where the grand Ram mandir is being built.
As per a tentative tour schedule, as per officials PM Modi might also visit the Ram Katha Park to welcome those essaying the role of Ram and others at the Ram Leela.
The lights of peace,
The power of positivity;
The strength of belief,
With #Ayodhya, in all dignity!#Deepotsav2022, the preparations are on!#DeepotsavAyodhya2022 #Deepotsav #Festival #India pic.twitter.com/fBM2IG4XOd

— UP Tourism (@uptourismgov) October 17, 2022
Check PM Modi's Full Schedule For Sunday October 23:
Oct 23 at 5 PM: PM Modi will offer prayer at Ram Lala, Sri Ram Janm Bhumi. He will also take a stock of the tourist site of Ramjanm Bhumi Tirath Kshetra
Oct 23 at 5: 40PM: Prime Minsiter Narednra Modi will watch Sri Ram's 'Rajyabhishek' at Sri Ram Katha Park
Oct 23 at 6.30 PM: PM Modi will take part in 'Aarti' at Sarayu Ghat
Oct 23 at 6.40 PM: PM Modi will be attending the  'Deepotsav' at Ram Ki Paudi Ghats
October 23 at 6:40 PM: PM Modi will take a glimpse of digital firecracks
On the other hand, the Uttar Pradesh government is taking all the necessary steps and measures to ensure that preparations to celebrate the sixth 'Deepotsav' in Ram ki Paidi ghats is completed on time.
#अयोध्यादीपोत्सव2022 का अद्वितीय आयोजन!#अयोध्या में आयोजित हो रहा धार्मिकता एवं सौहार्द का महापर्व दीपोत्सव 2022 पुनः विश्व रिकॉर्ड का ऐतिहासिक कीर्तिमान स्थापित करेगा।#दीपोत्सव2022 #DeepotsavAyodhya2022 #Deepotsav#RethinkTourism #UPNahiDekhaToIndiaNahiDekha #UPTourism pic.twitter.com/SbkijpidIX

— UP Tourism (@uptourismgov) October 17, 2022
WATCH