PM Modi to join Kullu Dussehra celebrations: A look at his love for Indian festivals
Since the time he assumed office in 2014, he has participated in many festive celebrations ranging from Dussehra to Rakhi to Bihu and others.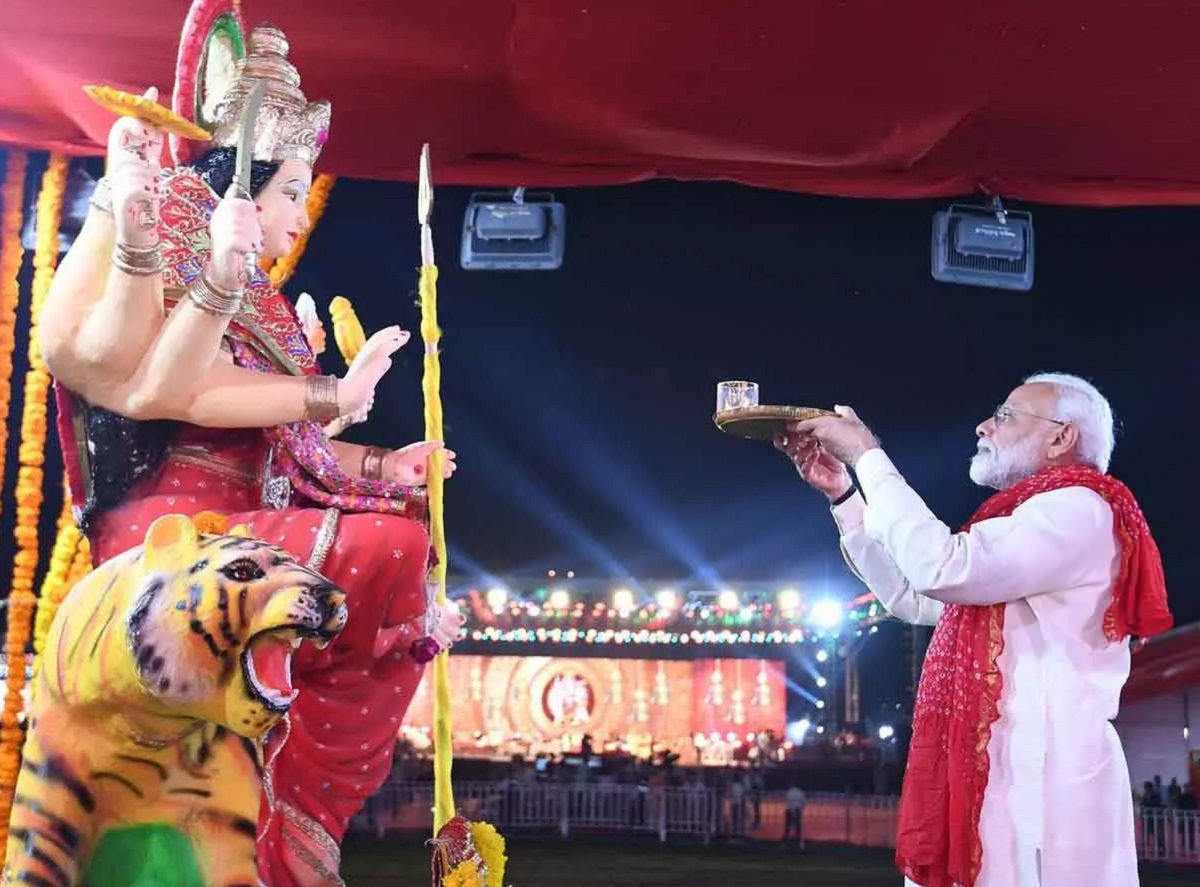 New Delhi: Despite holding the all-important Prime Minister's Office since 2014, Narendra Modi has never shied away from displaying his love & penchant for the Indian festivals pertaining to different religions including Hinduism, Sikhism & Buddhism.
Prime Minister has always made it a point to take time out of his hectic schedule to join the masses on such auspicious occasions.
Since the time he assumed office in 2014, he has participated in many festive celebrations ranging from Dussehra to Rakhi to Bihu and others.
On 5th October, PM Modi will participate in the International Kullu Dussehra Festival in Himachal Pradesh and witness the one-of its kind Rath Yatra of more than 300 deities. This will be the first time when Prime Minister of the country will attend Kullu Dussehra celebrations.
Since 2014, PM Modi took part in festivities pan-India
In a tenure of about 8 years of office, PM Modi has participated in many festivities.
Here, we recall some of important events:
Just days ago, PM Modi had a tight schedule during Gujarat visit and was on a project inauguration spree despite being on fast for 9 days. He took time out of busy schedule and attended the Navratri festival at GMDC ground in Ahmedabad on September 29.
On the occasion of Ganesh Ganesh Chaturthi in August this year, PM Modi visited Union Minister Piyush Goyal's residence to seek blessings of Lord Ganesha.
His Raksha Bandhan celebration with daughters of staff members working in the Prime Minister's Office (PMO) drew applause from all quarters. Nation loved the pictures as little girls tied rakhi on PM Modi's wrist.
April 2022: On the occasion of Bihu, PM attended visited Delhi residence of Union Minister Sarbananda Sonowal and attended Bihu celebrations.
April 2022: While the nation observed Parkash Purab, Prime Minister attended the 400th Prakash Purab celebrations at Sri Guru Teg Bahadur Ji in old Delhi.
February 2022: On the occasion of Ravidas Jayanti, PM visited a temple dedicated to Dalit icon Guru Ravidas in Karol Bagh area and attended 'Shabad Kirtan'.
December 2021: PM Modi addressed Gurupurab celebrations of Guru Nanak Devji at Gurudwara Lakhpat Sahib in Gujarat.
November 2020: PM Modi participated in Dev Deepawali Mahotsav in Varanasi
April 2018: PM Modi joined the Buddha Jayanti celebrations at Indira Gandhi Indoor Stadium in the capital.
October 2017: PM Modi attended the 350th birth anniversary celebrations of Shri Guru Gobind Singh Ji Maharaj in Patna.
February 2017: On the occasion of Maha Shivratri, PM Modi visited Coimbatore in Tamil Nadu and unveiled the 112-foot iconic statue of Adiyogi Lord Shiva.
October 2016: PM Modi celebrated Dussehra in Lucknow.