"Proud In All Times": Kumar Vishwas's jibe on Tamil Nadu minister's 'Pani Puri' remark
Taking a dig at Ponmudy's condemnable statement, Dr Vishwas shared a picture of himself enjoying paani-puri while traveling via charter plane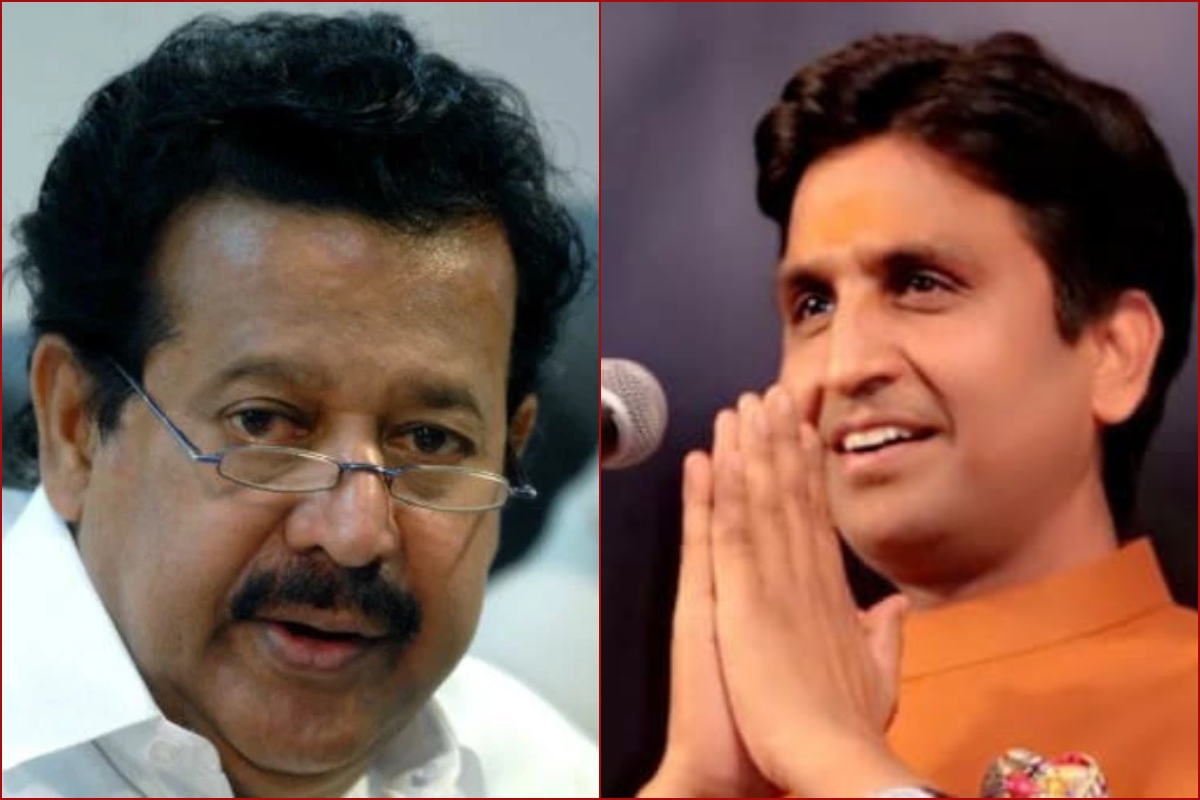 New Delhi: Row over the national language of the country is at its peak in the current times. From Bollywood stars to political leaders, celebrity face are leaving no stone unturned to dive into the flood of controversy surrounding Hindi. And now, popular Hindi poet Kumar Vishwas has joined in as well.
On Friday, Tamil Nadu Higher Education Minister K Ponmudy made a controversial statement about the Hindi language at a Convocation ceremony in Bharathiar University.
"If the argument that learning Hindi could open more employment opportunities was true then why are those speaking the Hindu language selling 'Paani-Puri' here?", Ponmudy had said.
Taking a dig at Ponmudy's condemnable statement, Dr Vishwas shared a picture of himself enjoying paani-puri while traveling via charter plane.
Vishwas further wrote a sarcastic caption in his post, reminding the minister of the obligation of mutual respect toward each other's cultures.
"Dear son of our 'aunt' Tamil, KPonmudii ji, we the sons and daughters of mother Hindi are proud to have been born in an enriched Indian-language family. We are very happy selling golgappas to our brothers and sisters from South, and by the grace of mother Hindi, we are also satisfied in eating golgappas while traveling by a charter plane to recite Hindi poetry", the post read.
तमिल बेहद समृद्ध और विकसित भाषा है।आपको गौरवान्वित होना चाहिए कि हम और आप ऐसे भाषा-परिवार का अंग हैं😍
और हाँ @KPonmudiMLA भाई,अपने क्षेत्रों में इडली-डोसा बनाने वाले दक्षिणी बंधुओं को हम प्यार व आदर से "अन्ना" कहते हैं।ज़बान ठीक रखोगे भाई तो स्वाद भी ठीक रहेगा।लव यू❤️जय हिंद🇮🇳🙏 https://t.co/osPVvN9BN4

— Dr Kumar Vishvas (@DrKumarVishwas) May 14, 2022
"Tamil is indeed a rich and developed language. You should be proud that we and you are part of such a language family. And also, all of us have immense respect in our hearts for those who make idli-dosa in our regions, and very lovingly call Anna.", he added.
Meanwhile, after much criticism, K Ponmudy issued a clarification and said, "Various persons from Tamil Nadu go and work in the Northern States. I said in this sense that various persons from the North come here and work because there is no work available in Northern states."
"Hindi is neither a national language nor a link language. In the federal system, one can't impose any language forcefully.We don't have any problem learning other languages". he further said.