Rahul Gandhi is not "Pappu": Former RBI Governor Raghuram Rajan calls the image "unfortunate" (VIDEO)
Talking about Congress leader Rahul gandhi's image as "Pappu"- Former RBI Governor Raghuram Rajan said it's unfortunate.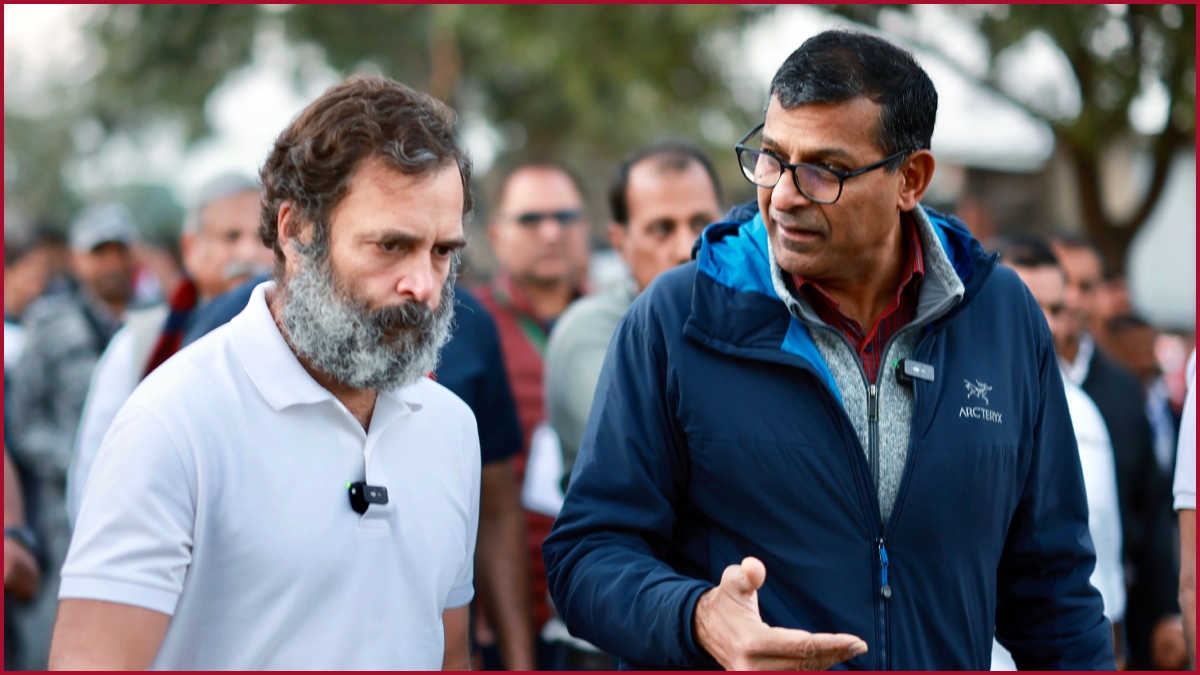 New Delhi: Former RBI Governor Raghuram Rajan in an exclusive interview with India today opened up on Congress leader Rahul Gandhi being called a political "Pappu."
Raghuram Rajan said the image is unfortunate and he said he has closely interacted with him and he said he is a smart, young, and curious man.
He said he has spent close to a decade interacting with him and for him, it was essential to have a sense of evaluating priorities and basic risks, and Rahul Gandhi can do that.
#Exclusive
I have spent a decade interacting with #RahulGandhi and he is not a 'pappu'. He is smart: Former RBI Governor Raghuram Rajan#Newstrack with @Rahulkanwal | #IndiaTodayAtDavos #RaghuramRajan pic.twitter.com/VBBBIB2asX

— IndiaToday (@IndiaToday) January 18, 2023
When asked if he is joining any political party:
Raghuram Rajan said that he is not joining any political party immediately.
Raghuram Rajan, who had joined Rahul Gandhi's Bharat Jodo Yatra said he joined the Yatra because he stands for the values the Yatra stood for.
Soon several hashtags started trending on social media like Pappu, Raghuram Rajan, and Rahul Gandhi, and several mixed reactions were also received an shared on Twitter.
Here is how social media reacted:
Mr #RaghuramRajan Ex RBI Governor and partner of #RahulGandhi in Congress Jodo Yatra is more interested somehow in giving subsidy to foreign Company on import by lowering import tariffs rather then going on Atmanirbhar.

— Oxomiya Jiyori 🇮🇳 (@SouleFacts) January 19, 2023
Wonder why do people insist this JOKER perform these rituals….

He just can't understand….

He is totally clueless….

He suddenly stops ….till a photographer arrives

No wonder he will remain PAPPU for ever….

😂😂😂😂#PappuWillBePappu pic.twitter.com/ZusZJqvxum

— Subba Rao🇮🇳🇮🇳🚩🕉️ (@SubbaRaoTN) January 10, 2023
Kuch bhi kar le, yeh Pappu hi rahega🤣 pic.twitter.com/BTS0ekNyMs

— Bhumika Patel (@patelbgns1003) January 18, 2023
This same joker, was speaking against "Pujari" . @RahulGandhi will remain Pappu … I hope he continues to do this drama till 2024 elections …. https://t.co/yefqe0xQHL

— No Conversion (@noconversion) January 11, 2023
#Pappu is praising #Pappu 😁😁 pic.twitter.com/KC8tYYVDct

— YegyaSenl YuIiya (@Ayagya_YuIlya) January 19, 2023
Love you #Pappu 👌🎬 pic.twitter.com/ZXjrkTZysz

— Pankaj Shankar (@pankaj_shankar) January 9, 2023
This is latest from Pappu. I swear

This is Brand New Laughter 😂 pic.twitter.com/444N796tE9

— Flt Lt Anoop Verma (Retd.) 🇮🇳 (@FltLtAnoopVerma) January 10, 2023
Earlier, Trinamool Congress MP Mahua Moitra talked about "pappu" and asked the ruling Bharatiya Janata Party and the Modi government to define the term.
WATCH