The Kashmir Files: Yogi Adityanath meets filmmaker Vivek Agnihotri, Anupam Kher, others
The movie which had released on March 11 this year is based on the exodus of the Kashmiri Pandit community in the Valley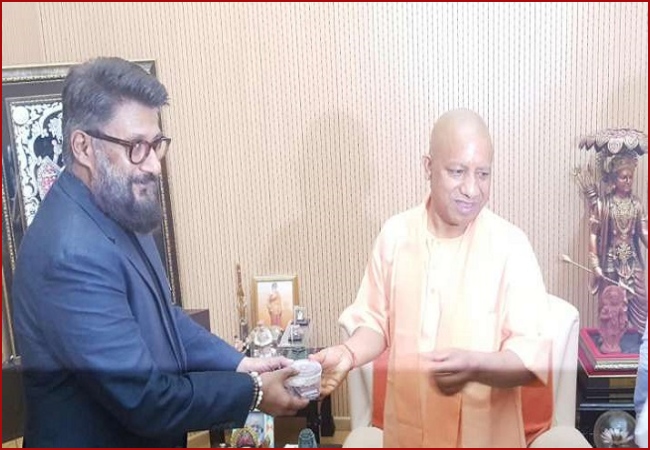 New Delhi: 'The Kashmir Files' director Vivek Ranjan Agnihotri, along with cast Anupam Kher, Pallavi Joshi, and Abhishek Agarwal met Uttar Pradesh's caretaker Chief Minister Yogi Adityanath at the CM office on Sunday.
The glimpses of this meeting were shared by the official Twitter handle of Yogi Adityanath.
"The film #TheKashmirFiles boldly reveals the inhuman horror of religious bigotry and terrorism. Undoubtedly, this film will work to make society and the country aware. Congratulations to the entire team for producing such a thought-provoking film", he wrote in the caption in Hindi.
फिल्म #TheKashmirFiles मजहबी कट्टरता व आतंकवाद की अमानवीय विभीषिका को निर्भीकता से प्रकट करती है।

निःसंदेह यह चलचित्र समाज व देश को जागरूक करने का काम करेगा।

ऐसी विचारोत्तेजक फिल्म निर्माण के लिए पूरी टीम को बधाई देता हूं।@AnupamPKher @vivekagnihotri pic.twitter.com/Bd72cdPFfM

— Yogi Adityanath (@myogiadityanath) March 20, 2022
The Yogi Adityanath government had earlier declared that the screening of the film to be tax free in the state.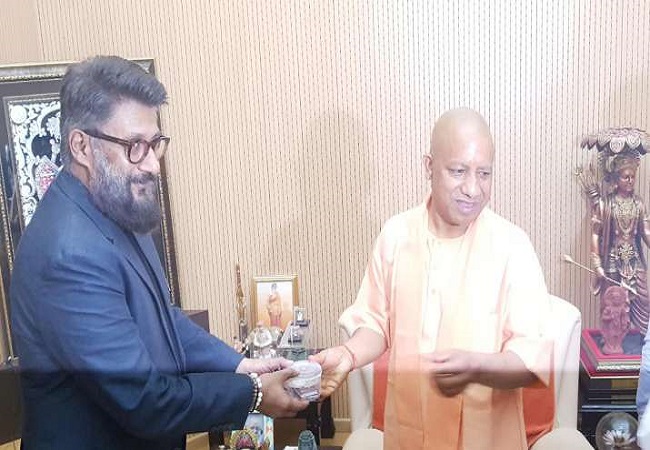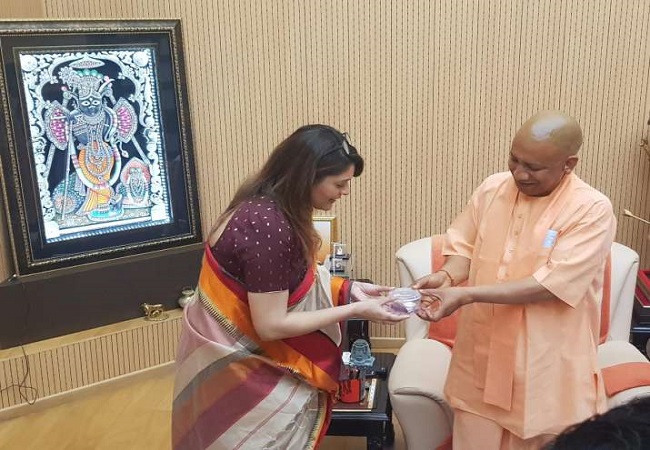 'The Kashmir Files' team also met with UP governor Anandiben Patel at her residence today.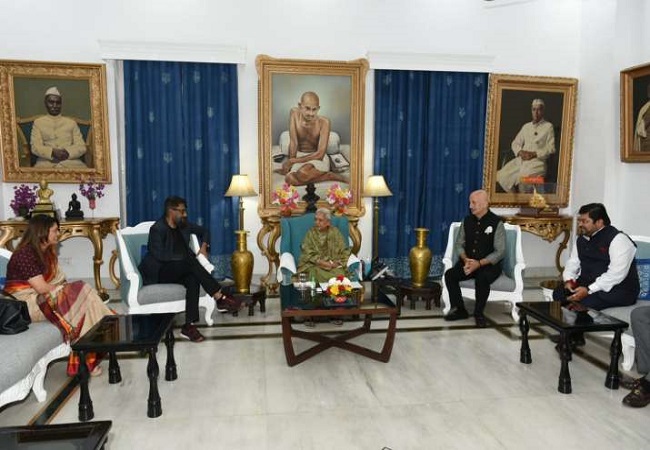 The movie which had released on March 11 this year is based on the exodus of the Kashmiri Pandit community in the Valley in the 1990s, stars Anupam Kher, Mithun Chakraborty, Pallavi Joshi, Darshan Kumaar, and others in the lead roles.
The film has erupted into a row of controversies since its release from day one, facing backlash from some individuals and communities, despite receiving a massive response from audiences.