"This is real big deal": Biden as India-Middle East-Europe connectivity corridor announced at G20 Summit
The US President further said you are going to hear the phrase 'Economic corridor' more than once and "I expect, over the next decade as we work to address infrastructure gaps across low-middle-income countries, we need to maximize the impact of our investments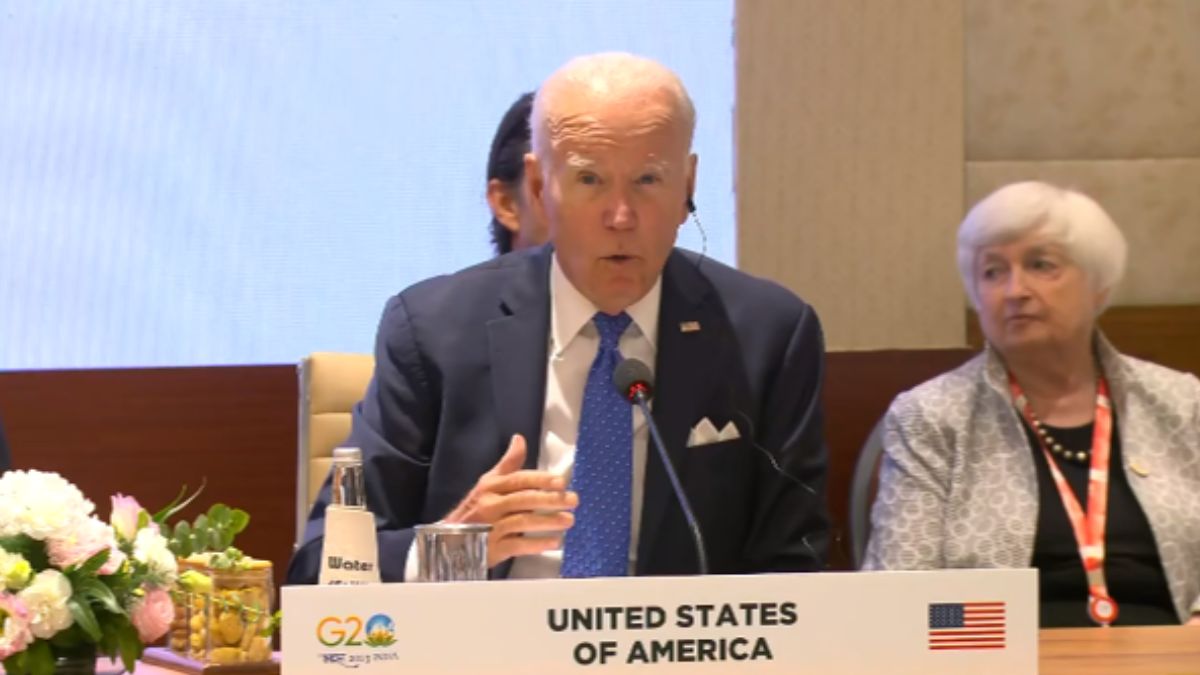 New Delhi: Terming the announcement of a mega India-Middle East-Europe shipping and railway connectivity corridor as " a real big deal" US President Joe Biden expressed that in the next decade, the partner countries will address infrastructure gaps across low-middle-income countries to maximize investments in economic corridors."
India, the United States, Saudi Arabia and the European Union announced a historic agreement to launch a mega India-Middle East-Europe shipping and railway connectivity corridor.
Prime Minister Narendra Modi announced the ambitious project on the sidelines of the G20 Summit in the presence of US President US Biden, Saudi Arabia Prime Minister Mohammed bin Salman and leaders of the EU.
"This is a real big deal. I want to thank PM. One Earth, One Family, One Future that's the focus of this G20 Summit. And in many ways, it's also the focus of this partnership that we're talking about today," the US President said while addressing the Partnership for Global Infrastructure and Investment (PGII) and India Middle East Europe Economic Corridor event.
#WATCH | G-20 in India: US President Joe Biden says, "This is a real big deal. I want to thank PM. One Earth, One Family, One Future that's the focus of this G 20 Summit. And in many ways, it's also the focus of this partnership that we're talking about today. Building… pic.twitter.com/XffltBQips

— ANI (@ANI) September 9, 2023
The corridor is a historic and first-of-its-kind initiative on cooperation on connectivity and infrastructure involving India, UAE, Saudi Arabia, EU, France, Italy, Germany and the USA.
The US President said: "Building sustainable, resilient infrastructure, making quality infrastructure investments and creating a better future… Last year, we came together as one to commit to this vision. And this afternoon I want to highlight the key ways in which the United States and our partners are working to make this a reality."
The US President further said you are going to hear the phrase 'Economic corridor' more than once and "I expect, over the next decade as we work to address infrastructure gaps across low-middle-income countries, we need to maximize the impact of our investments. That's why a few months ago announced that the United States will work with our partners to invest in economic corridors."
Prime Minister Narendra Modi while addressing the event said strong connectivity and infrastructure are the base of development of human civilization.
My remarks at Session-1 on 'One Earth' during the G20 Summit. https://t.co/loM5wMABwb

— Narendra Modi (@narendramodi) September 9, 2023
"India has given the highest priority to this topic…we believe connectivity between different countries increases not only business but trust between them…by promoting connectivity initiative, we need to ensure we stick to philosophies…that is, adhesion to international rules, respect for all nations' sovereignty and regional integrity…" the PM said.
PM Modi said that it will give a new direction to connectivity and sustainable development."The corridor will become an effective medium for economic integration of India, the Middle East and Europe," he said.
India is hosting the G20 Leader's Summit in the national capital at the newly inaugurated Bharat Mandapam on September 9-10. The summit is being attended by more than 30 heads of state and top officials from the European Union and invited guest countries and 14 heads of international organisations.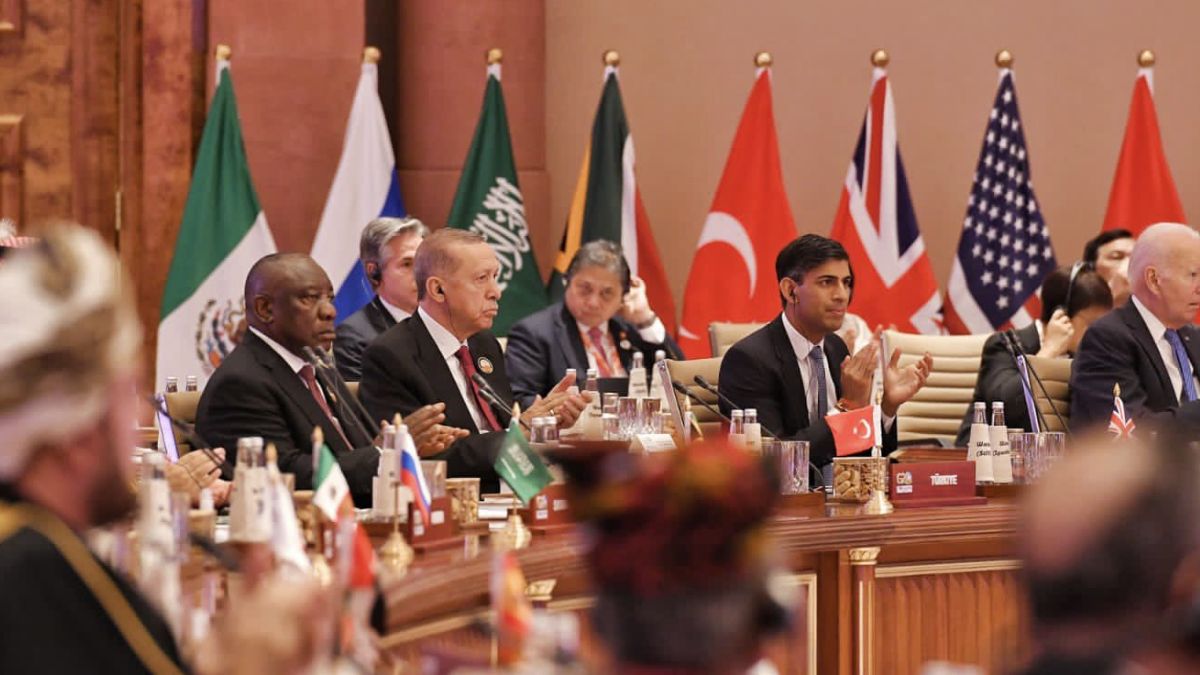 Meanwhile, PM Narendra Modi also launched the Global Biofuels Alliance in the presence of US President Joe Biden, President of Brazil Luiz Inacio, President of Argentina, Alberto Fernández and Prime Minister of Italy Giorgia Meloni.
The Global Biofuel Alliance is one of the priorities under India's G20 Presidency.
Brazil, India, and the United States, as leading biofuel producers and consumers, will work together during the next few months towards the development of a Global Biofuels Alliance along with other interested countries.
This Alliance will be aimed at facilitating cooperation and intensifying the use of sustainable biofuels, including in the transportation sector. It will place emphasis on strengthening markets, facilitating global biofuels trade, developing concrete policy lesson-sharing and providing technical support for national biofuels programs worldwide.
It will also emphasize the already implemented best practices and success cases.