U'khand CM meets daughters of CDS General Rawat, warns against objectionable posts about army men
Taking about CDS Rawat's 'Pahari connection', Dhami said, "He will always remain in our memory and we will try to take his vision forward. He was a brave soldier who dedicated his life to the nation."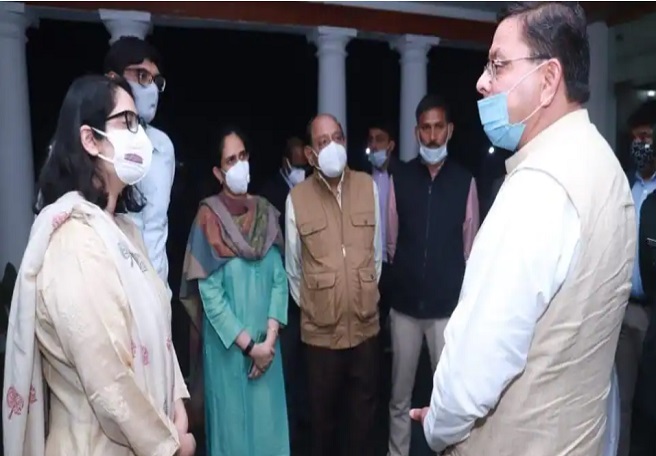 New Delhi: Dishing out stern warning against any affront to armed forces, Uttarakhand Chief Minister Pushkar Singh Dhami on Saturday said that those posting or sharing objectionable comments should be prepared for penal action.
CM Dhami's warning to social media posts & users came after his meeting with Kritika & Tarini Rawat, with whom met them at VIP ghat in Haridwar.
Daughters of India's first Chief Defence of Staff (CDS) today immersed the ashes of their parents in river Ganga and bid the final goodbye with teary eyes.
CDS बिपिन रावत और उनकी पत्नी की अस्थियों को दोनो बेटियों ने गंगा नदी में विसर्जित किया, नम आंखों से दी विदाई pic.twitter.com/iflxytNqbZ

— Newsroom Post (@NewsroomPostCom) December 11, 2021
Yesterday, the nation as well as countrymen bid a sombre farewell to India's first CDS General Bipin Rawat who were killed in chopper crash on Wednesday.
CM Dhami's warning against slandering Men in uniform
Uttarakhand CM warned those posting any offensive or derogatory remarks against CDS Rawat or other army personnel, who perished in the fatal chopper crash.
Dhami said that his government will take strong cognizance of any offensive or insulting remarks against the armed personnel and bring the miscreants to book.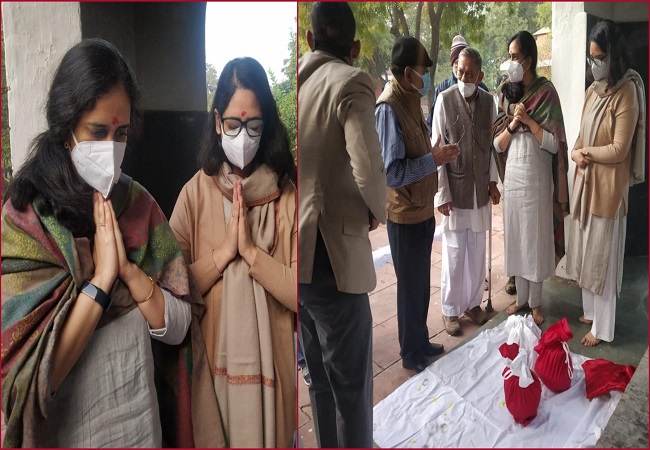 Taking about CDS Rawat's 'Pahari connection', Dhami said, "He will always remain in our memory and we will try to take his vision forward. He was a brave soldier who dedicated his life to the nation."
As the nation paid final tributes to the parting heroes in the tragic chopper crash, some vile elements tried to mock the armed forces. Brigadier LS Lidder's daughter was reportedly trolled on the social media. Pained by such obnoxious comments and emojis, Malyali filmmaker Ali Akbar even announced to renounce Islam. He said he was hurt beyond words over the despicable smileys & emjois against the saviours of the country.