Uttarakhand man wins Rs 1 crore from Dream 11 fantasy game, villagers elated
Dhirendra nabbing such a large sum of money via fantasy game has become a matter of discussion and curiosity for the locals of Chamba city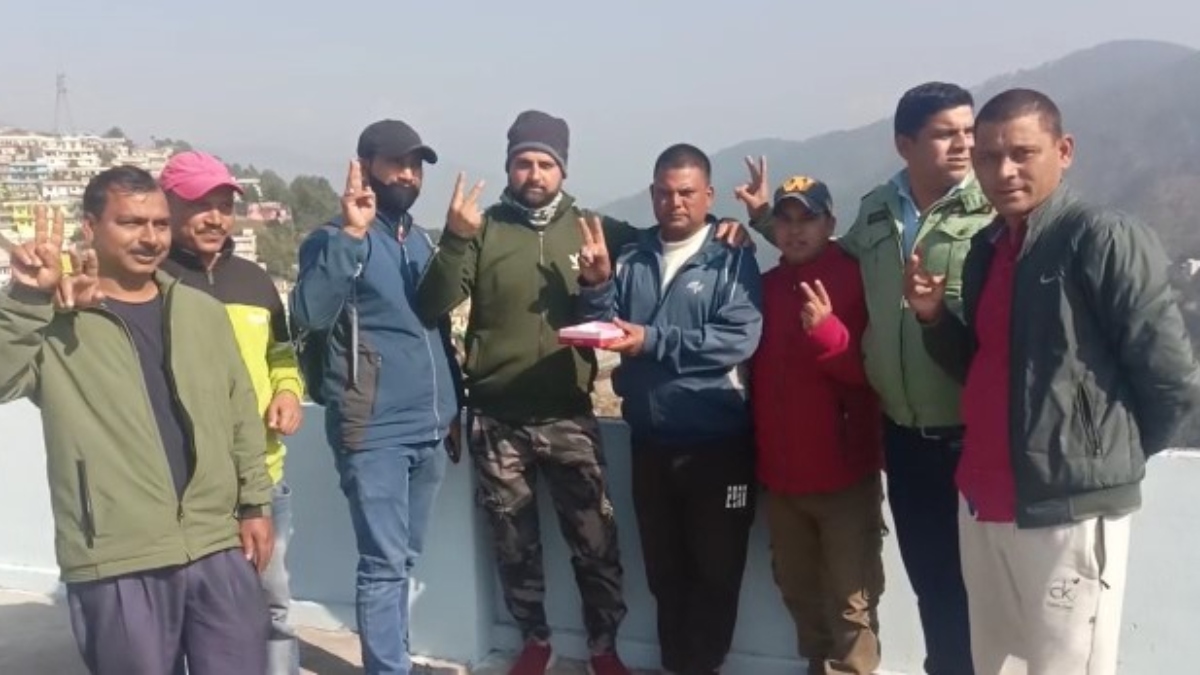 New Delhi: Dhirendra Rawat, a resident of Dikhol village, has won a whopping Rs 1 crore while playing cricket on the Dream11 fantasy game. Rawat, who has been investing money in the fantasy site for some time now, received a notification on his phone about winning the massive amount. The latter was left stunned when he found that Rs 70 lakh had already been submitted to his bank account.
A wave of glee spread among Rawat's family and other villagers when they came to know about the news.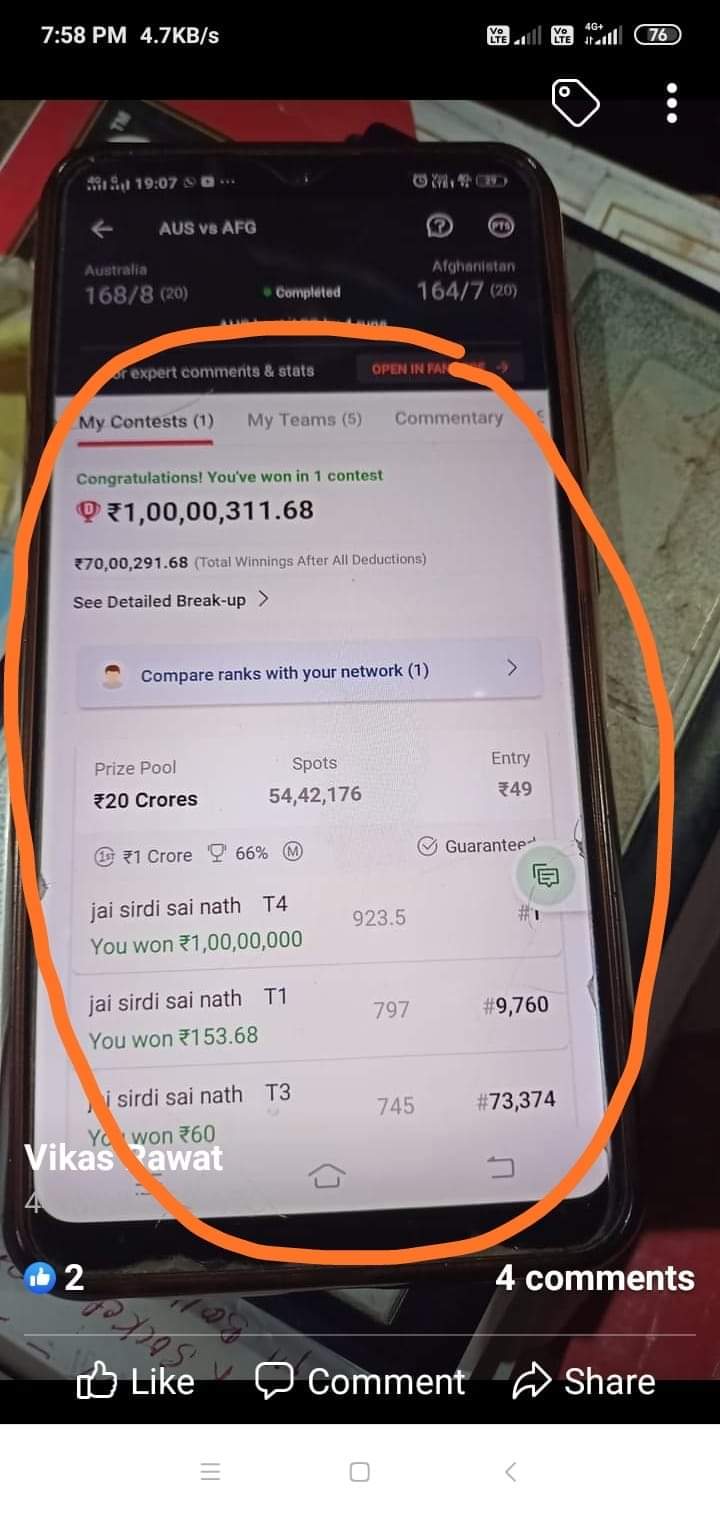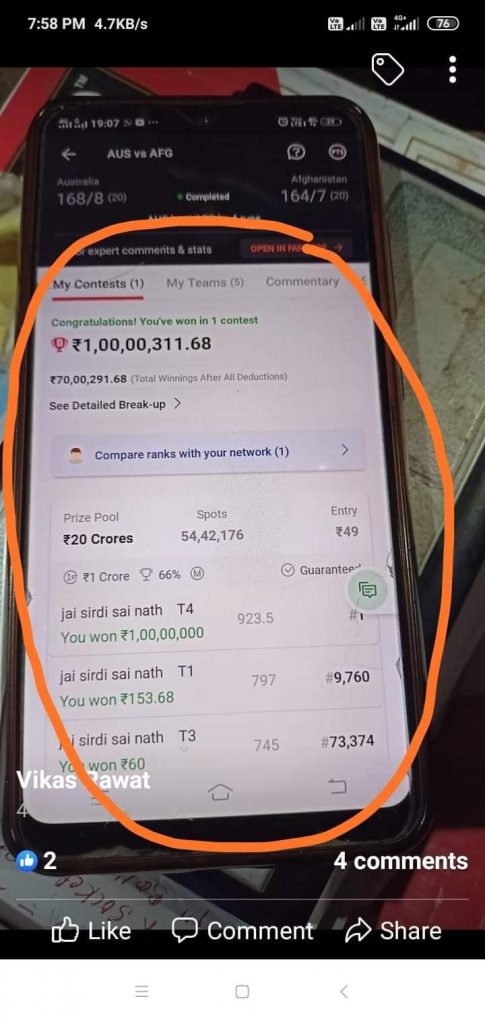 Dhirendra told that he tried his luck in Australia vs Afghanistan cricket match in the ongoing T20 World Cup, played in Perth Stadium, Australia. He formed his Dream11 team on Friday afternoon, post which he received the notification of winning a whopping Rs 1 crore later in the evening.
Watch: 
Rawat said that he is extremely happy and plans to invest the amount thoughtfully in order to earn more profit. He further said that he has already received Rs 70 lakh, while Rs 30 lakh has been deducted as tax.
Dhirendra nabbing such a large sum of money via fantasy game has become a matter of discussion and curiosity for the locals of Chamba city.