VIDEO: Assam CM Himanta Biswa Sarma, wife Riniki perform folk dance "jhumur" with school students; Twitterati call him "motivator"
VIDEO: Assam CM Himanta Biswa Sarma, wife Riniki perform folk dance "jhumur" with school students; Twitterati call him "motivator"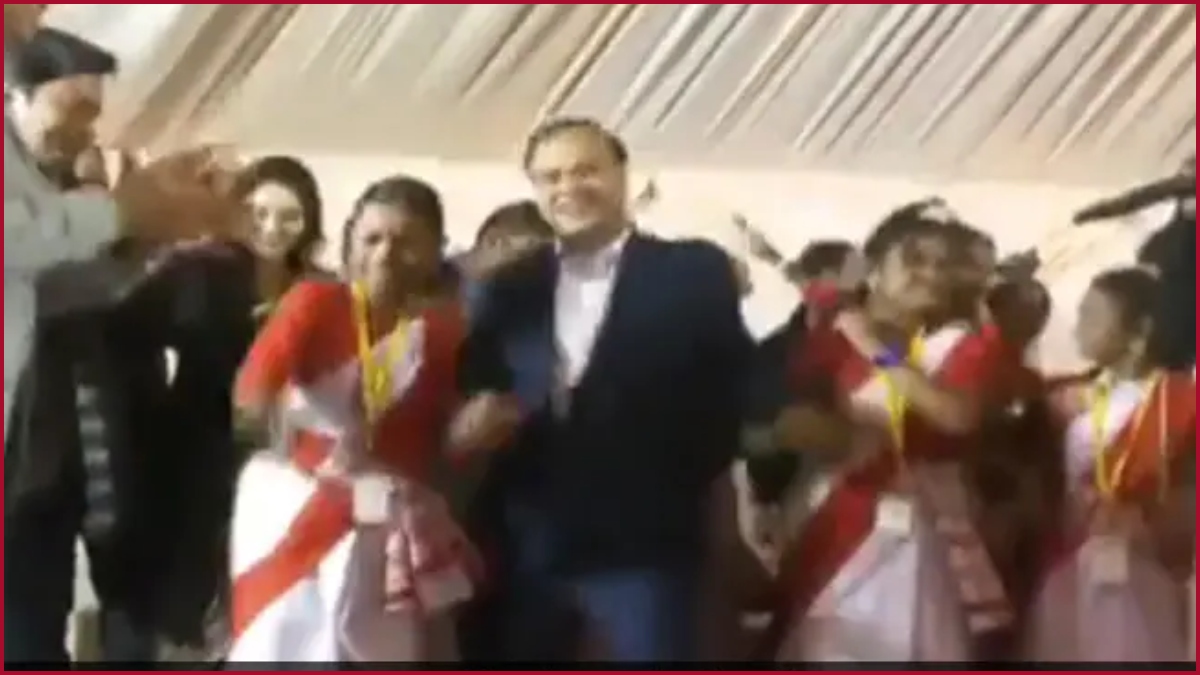 New Delhi: Assam Chief Minister Himanta Biswa Sarma often makes headlines for both his personal as well as professional life is once again in the news for performing a traditional folk dance with students from Hatinga Tea Estate Model School at M-6 at CM's Residence in Dispur on Sunday (January 8).
The video was shared by CM himself on his Twitter handle. Himanta Biswa Sarma can be seen performing "jhumur".
The video has now gone viral on social media and social media users are praising CM for his dance moves.
WATCH HIS TWEET HERE
An evening to cherish!

Couldn't help but join the students of Hatinga TE Model School of Biswanath performing jhumur at my residence. pic.twitter.com/rsZXzhB1vK

— Himanta Biswa Sarma (@himantabiswa) January 9, 2023
CM can be seen wearing a blue coat-pant as he gets up from his seat and joins the group of students who were seen dressed up in Lal-Par saree (Red border saree/ Bengali saree) and dancing to the traditional song.
The flok singer can be seen singing while the bands play the music.
After some time some can be heard calling "Baido, Baido" (Meaning-elder sister), and soon CM's wife joins the students and dances along.
CM Himanta Biswa Sarma can be seen moving along with a broad smile on his face.
Some users called his dance moves "great" while some called him a motivator. His gesture is being appreciated online.
Also, both Chief Minister and his wife Riniki Bhuyan Sarma can be seen cheering the school students.
Check out reactions here: