Viral VIDEO: Bihar man's disturbing act caught on camera, how Railways responded
The viral video shows a man striking unsuspecting passengers near the door of a train traveling on the adjacent track with a leather belt.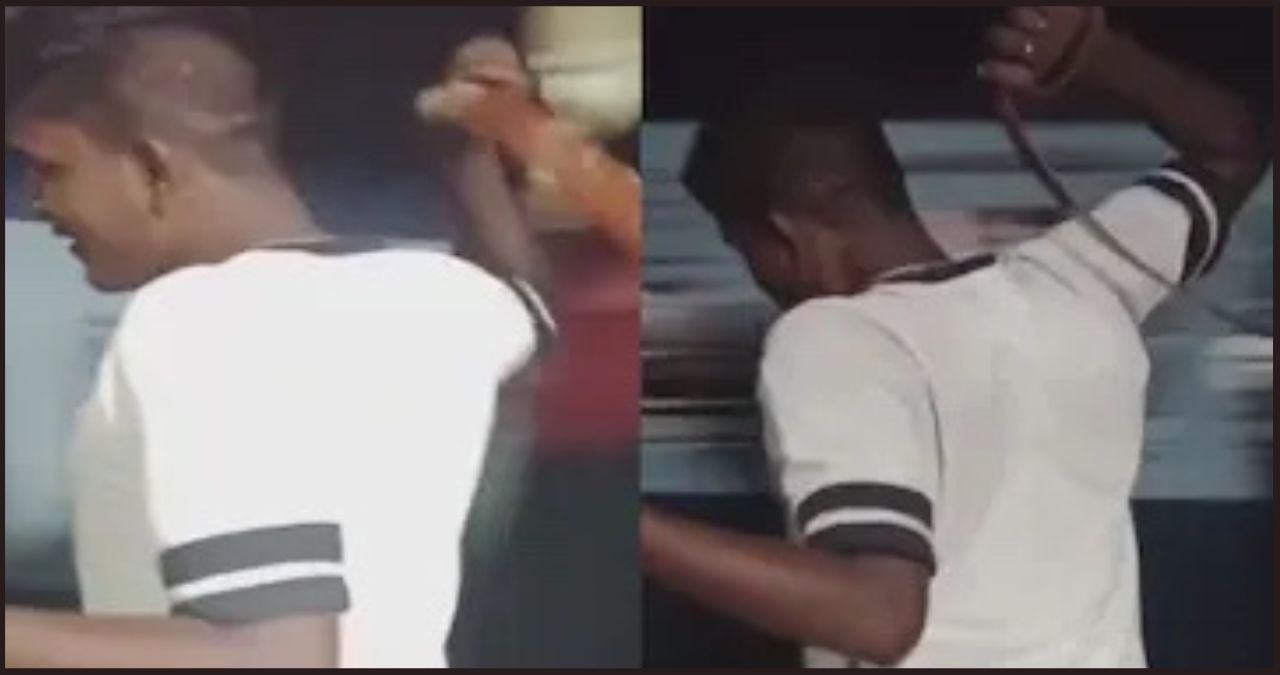 New Delhi: A shocking incident unfolded on a train passing through Bihar's Chapra district, as a video capturing the scene went viral on social media. In the footage, shared by Twitter user @I_DEV_1993, an unidentified man can be seen standing on the gate of a moving train, viciously hitting passengers of another train with a belt. The disturbing clip quickly gained traction, prompting railway authorities to take immediate action.
The viral video shows the man striking individuals near the door of a train traveling on the adjacent track. With a leather belt in hand, he repeatedly lashes out at unsuspecting passengers as the trains pass each other. Concerned about the incident, the Twitter user who shared the video expressed their worry in Hindi, stating, "This guy is hitting people sitting near the door in another train with his belt, is it true? Due to hitting this person with the belt, the person sitting in the door can also fall from the train, and a big accident can also happen. Please take strict action against such antisocial terrorists."
The tweet garnered significant attention, amassing over 451K views and 4K retweets, drawing condemnation and calls for swift action.
यह व्यक्ति दुसरे ट्रेन में दरवाजे के पास बैठे लोगों को बेल्ट से मार रहा है, क्या यह सही है ?

इस व्यक्ति के बेल्ट से मारने के कारण दरवाजे में बैठा व्यक्ति ट्रेन से गिर भी सकतें है,बड़ी दुर्घटना भी हो सकती है
कृपया ऐसे आसामाजिक आतंकी लोगों पर कड़ी कार्यवाही करें ?@RailMinIndia… pic.twitter.com/BQEgHWe9rO

— देव ? (@I_DEV_1993) July 7, 2023
Responding to the viral video, East Central Railway authorities acknowledged the matter and assured that action was being taken. In a Hindi statement, they said, "Thanks for letting us know, action is being taken."
However, the precise details regarding the date and location of the incident are yet to be ascertained. The disturbing nature of the video has raised concerns about the safety of passengers and the need for stringent measures to prevent such acts in the future.
यह व्यक्ति दुसरे ट्रेन में दरवाजे के पास बैठे लोगों को बेल्ट से मार रहा है, क्या यह सही है ?

इस व्यक्ति के बेल्ट से मारने के कारण दरवाजे में बैठा व्यक्ति ट्रेन से गिर भी सकतें है,बड़ी दुर्घटना भी हो सकती है
कृपया ऐसे आसामाजिक आतंकी लोगों पर कड़ी कार्यवाही करें ?@RailMinIndia… pic.twitter.com/BQEgHWe9rO

— देव ? (@I_DEV_1993) July 7, 2023