"We Adhere To World Class Protocols…": Domino's responds to viral pics of toilet brush and mops hanging above pizza dough
After being under fire for long enough, the food chain has finally responded to the incident, claiming that it 'ensures the highest standards of hygiene'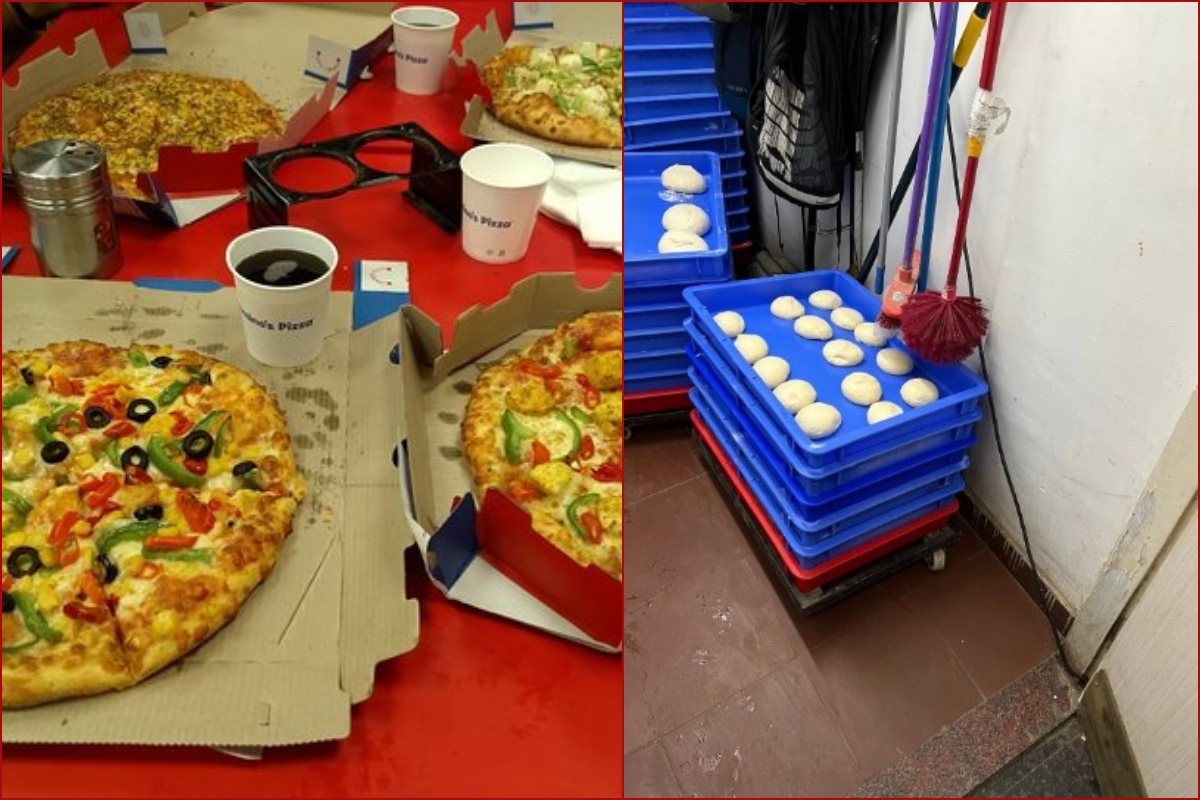 New Delhi: Customers often ditch the local cafes and restaurants despite them providing the food at a reasonable price, and go for national or global food chains. In return, they only seek better hygiene and cleanliness.
However, one of the renowned pizza outlet Domino's has been facing wrath of the social media users and its customers after several pics and a video of one its outlet in Bengaluru went viral.
In the pics, mops and toilet brushes can be seen hanging over the pizza dough, which has been prepared at the store to be made into a pizza and serve to the customers.
Check post here
A Twitter user named Sahil Karnany first posted the pictures on his Twitter handle with caption, "This is how @dominos_india serves us fresh Pizza! Very disgusted. Location: Bangalore".
He further shared a video of the incident along with his post.
Here is the video of the scene pic.twitter.com/fuWEZd04cm

— Sahil Karnany (@sahilkarnany) August 14, 2022
The pictures and the video has left the Netizens fuming, with many slamming the franchise and even calling out for a boycott of Domino's.
After being under fire for long enough, the food chain has finally responded to the incident, claiming that it 'adheres to stringent world-class protocols' and 'ensure the highest standards of hygiene and food safety'.
In its statment, it further says, "We have zero tolerance for violations of these operating standards. The incident brought to our notice will be thoroughly investigated and basis the findings appropriate measures will be rolled out".
"Rest assured we remain committed to doing everything necessary towards ensuring the safety and well-being of our customers", the franchise added.
appropriate measures will be rolled out.

Rest assured we remain committed to doing everything necessary towards ensuring the safety and well-being of our customers (2/2)

— dominos_india (@dominos_india) August 14, 2022